Image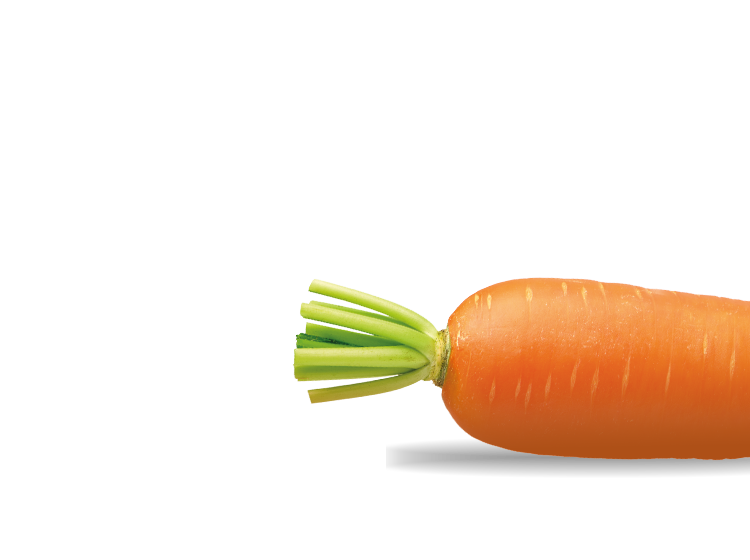 Ingredients
1 medium potato

100g butternut squash

50g sweetcorn kernels

1 medium parsnip 

A little water (if needed)
Allergens warning
This product contains:

No allergens

This product is suitable for:

Vegan. Vegetarian, No dairy, Gluten free
Image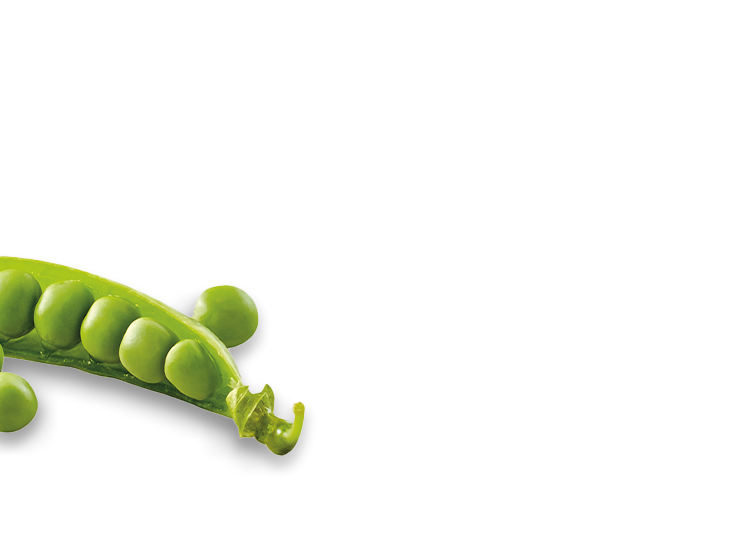 Peel and dice the potato, butternut squash and top and tail the parsnip, then peel and dice.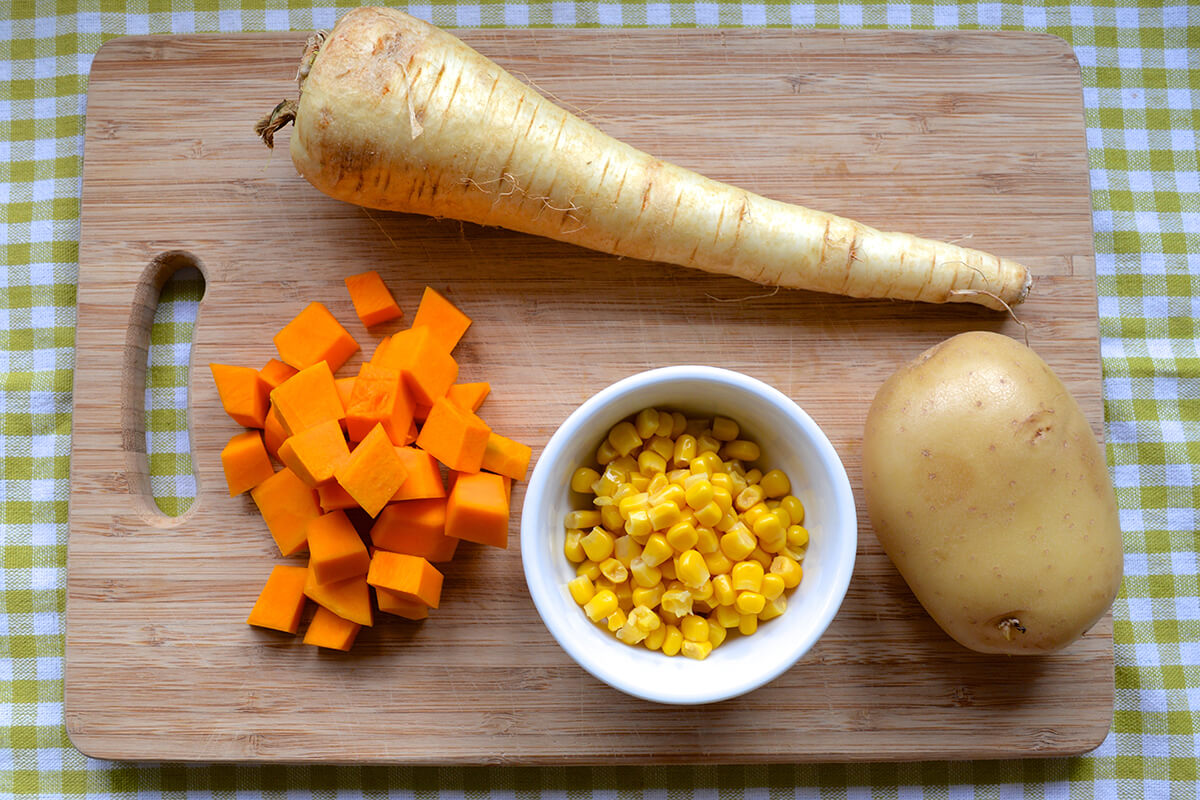 Steam the root vegetables over boiling water for 10 minutes. Add the sweetcorn to the steamer and steam for a further 5 minutes until soft. If you don't have a steamer, put the root vegetables in a pan and cover with water.  Bring to the boil and simmer for approx. 10 minutes until soft, then add the sweetcorn kernels to the pan and cook for another 5 minutes.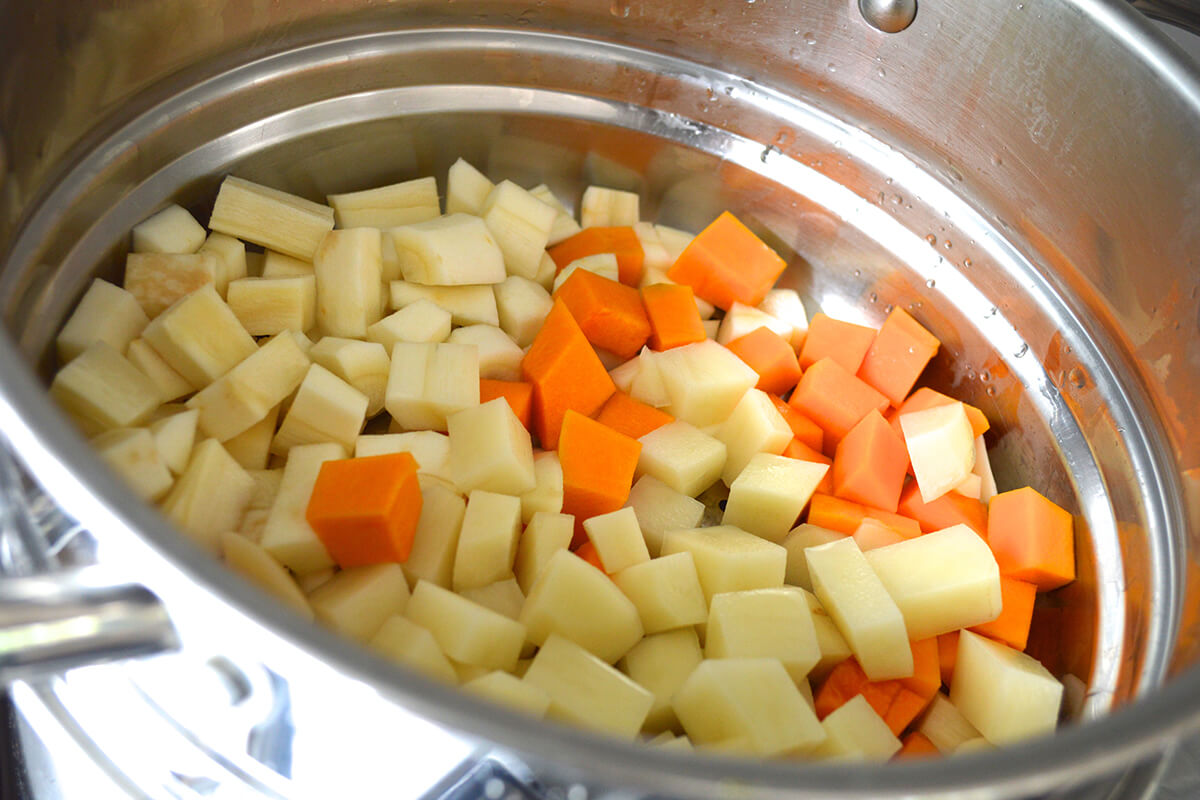 Take off the heat and puree with some of the water (if needed) until smooth. For an even smoother texture, push the puree through a fine sieve, and for older babies mash with a fork for a different and more challenging texture.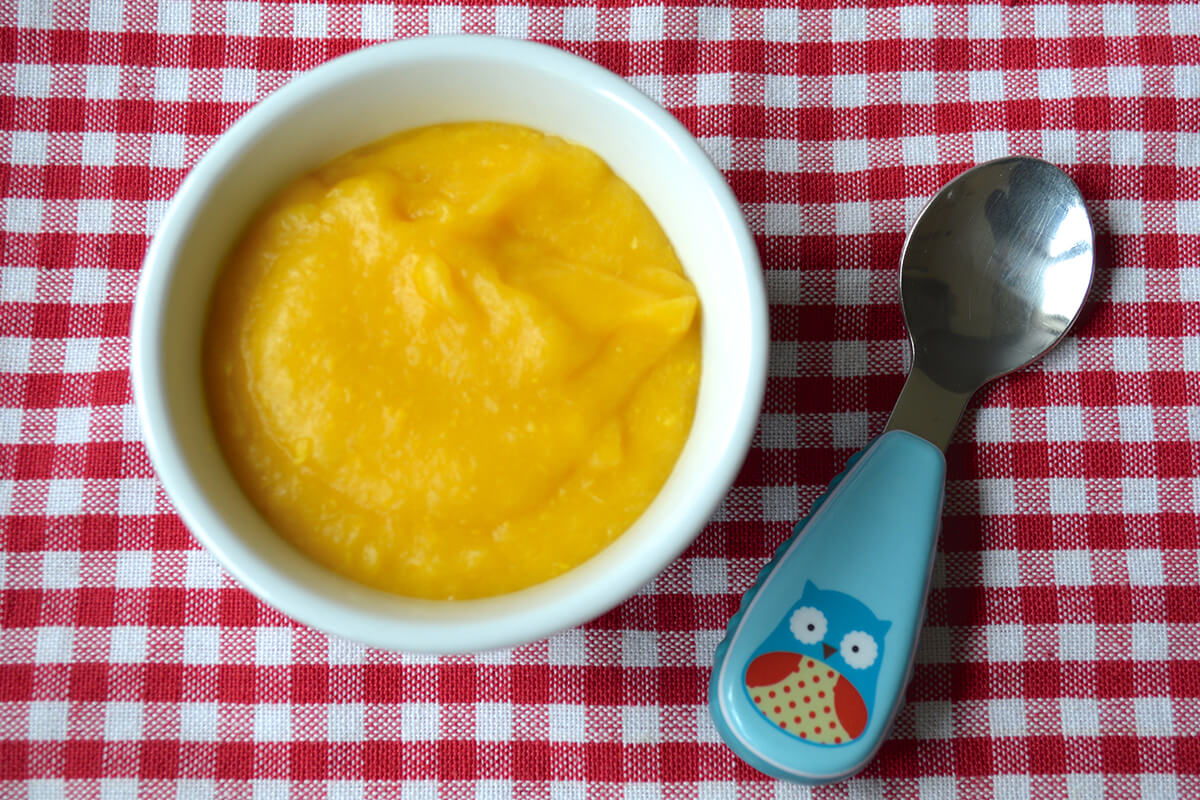 You can swap one of the vegetables for one carrot for a slightly sweeter version.
Image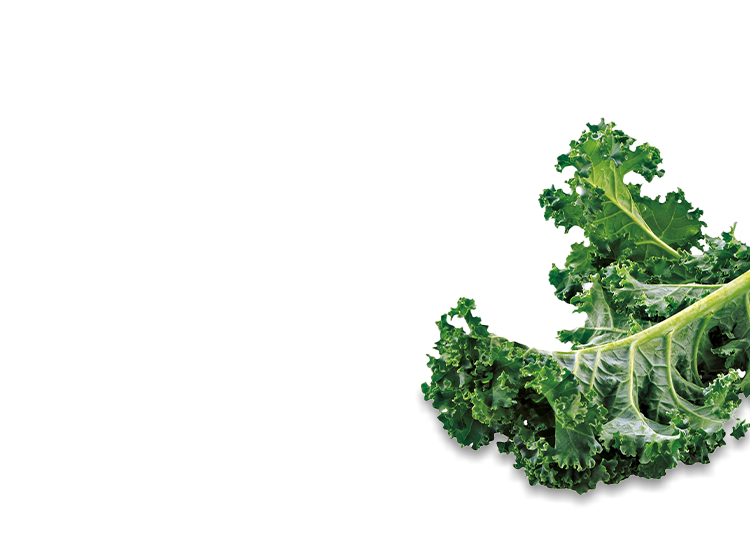 Image