Image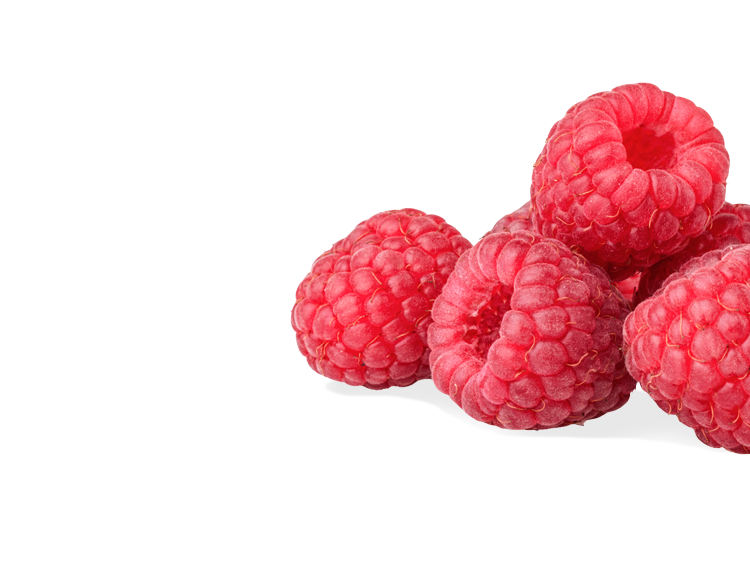 Ingredients
250g rolled oats (can use gluten free)

100g flax seeds

50g sunflower seeds

1 tsp cinnamon

100g dates

100g dried cranberries

1 ripe banana

125ml melted coconut oil

125ml honey

2 tsp vanilla extract
Allergens warning
This product contains:

No allergens

This product is suitable for:

Vegetarian, No dairy, Gluten free
Image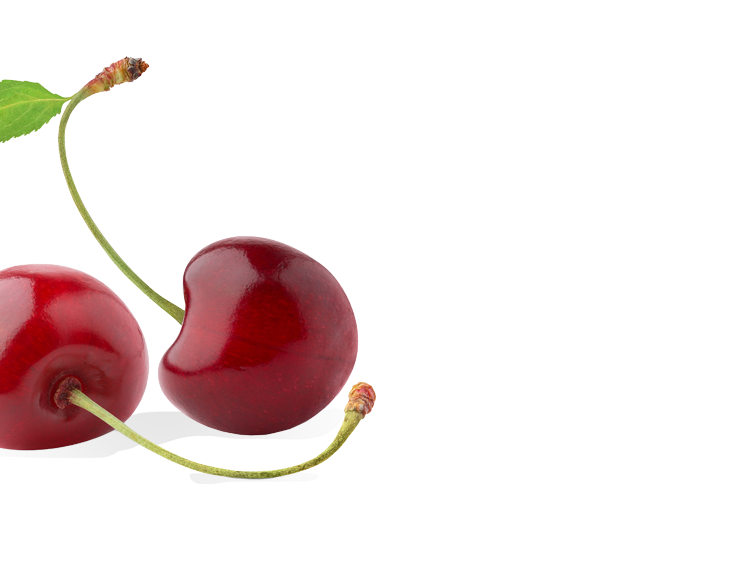 Preheat the oven to 180°C/160°C fan/ gas mark 4/. Line a rectangular baking tray 25cm x 18cm x 3cm  (such as a brownie pan) with a baking sheet. Chop dates finely. Grind flax seed to powder in a blender.
In a large bowl, mix together oats, flax seeds, sunflower seeds and cinnamon. Add chopped dates and cranberries. Mix well, making sure the dates do not clump together.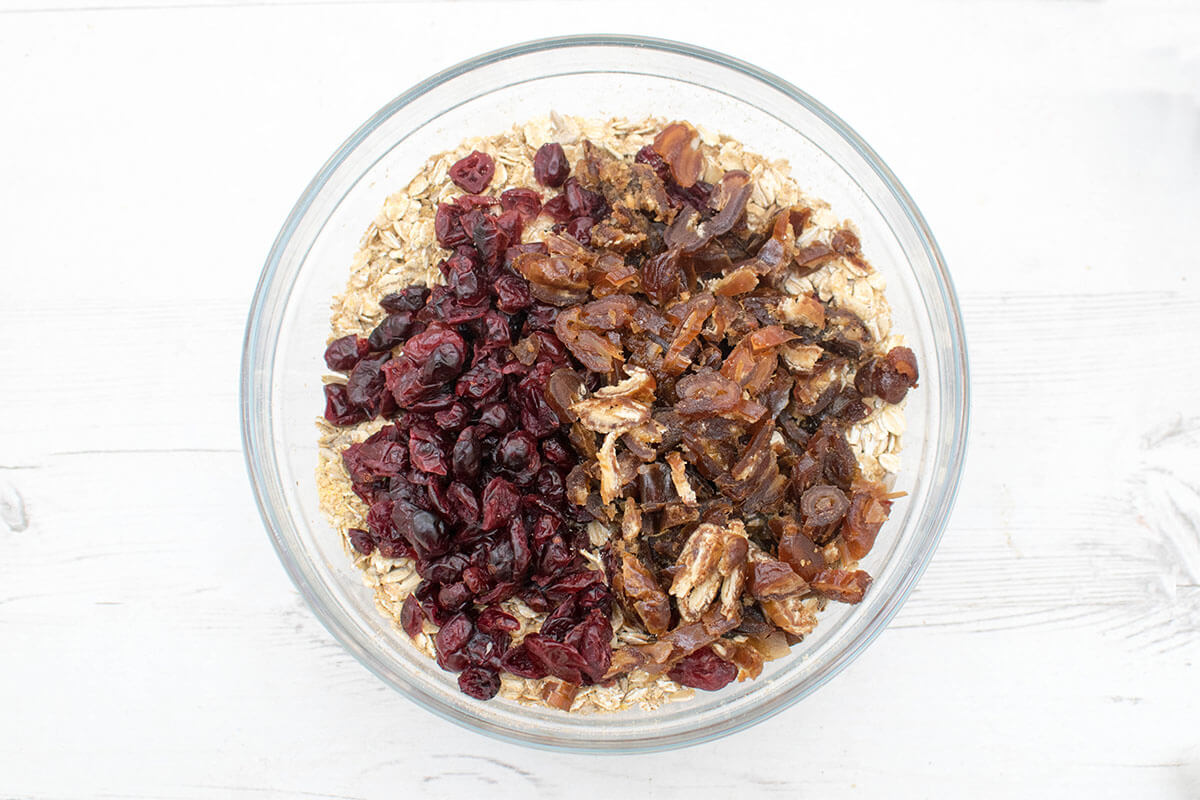 In a separate bowl mash the banana with a fork then add to the large bowl with other ingredients. Add coconut oil, honey and vanilla extract. Mix all ingredients together until well blended.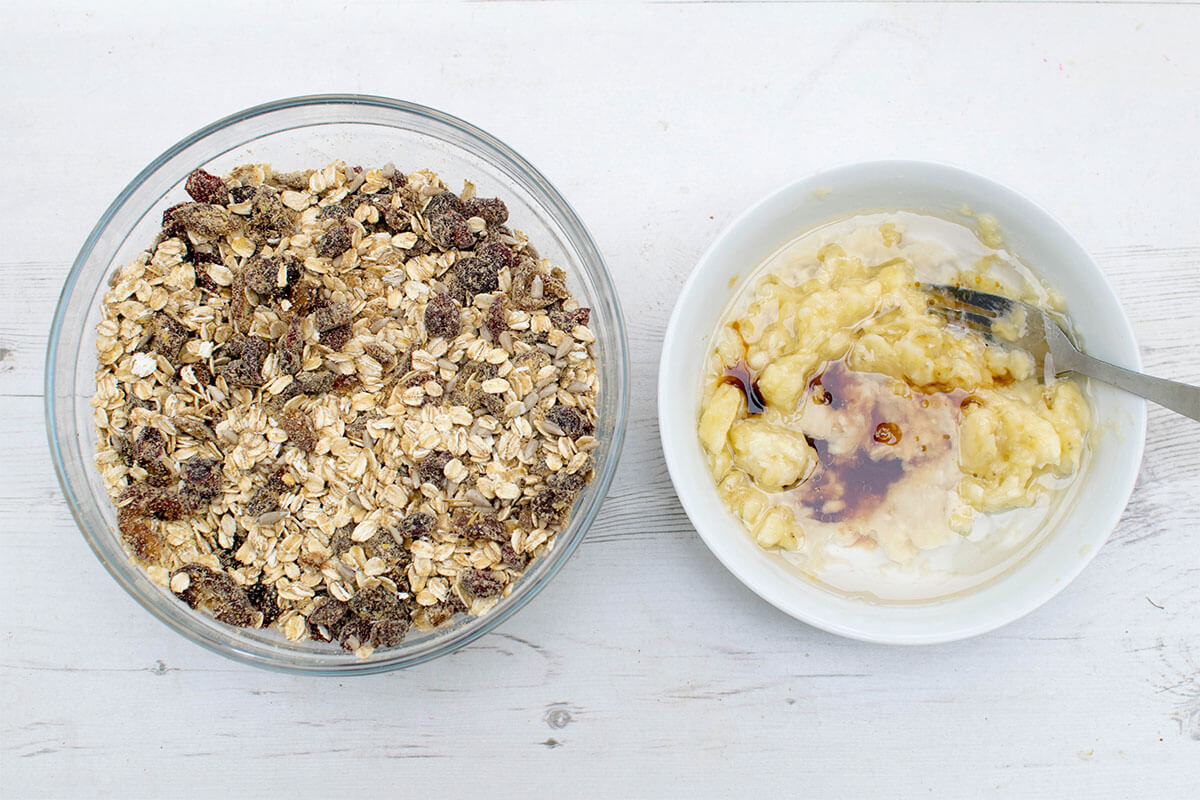 Pour mixture in tray and spread evenly all over, packing it tight (you might find it easier to use a potato masher for this). Bake in the oven for 30 mins.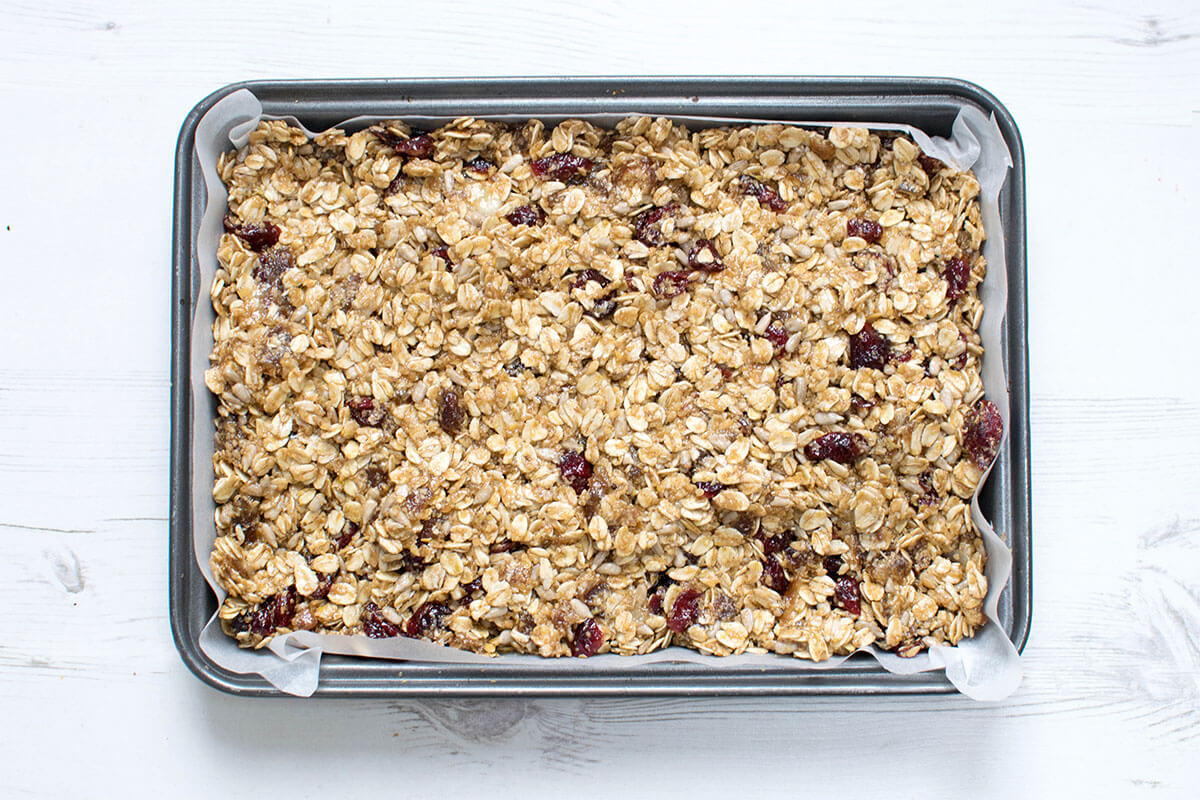 When done, remove from the oven and using a spoon or potato masher press the ingredients tight together once more. Leave to cool in the tray. Once cooled, cut into bars with a very sharp knife. Keep it an airtight container for up to 10 days layered between sheet of parchment paper so they do not stick to one another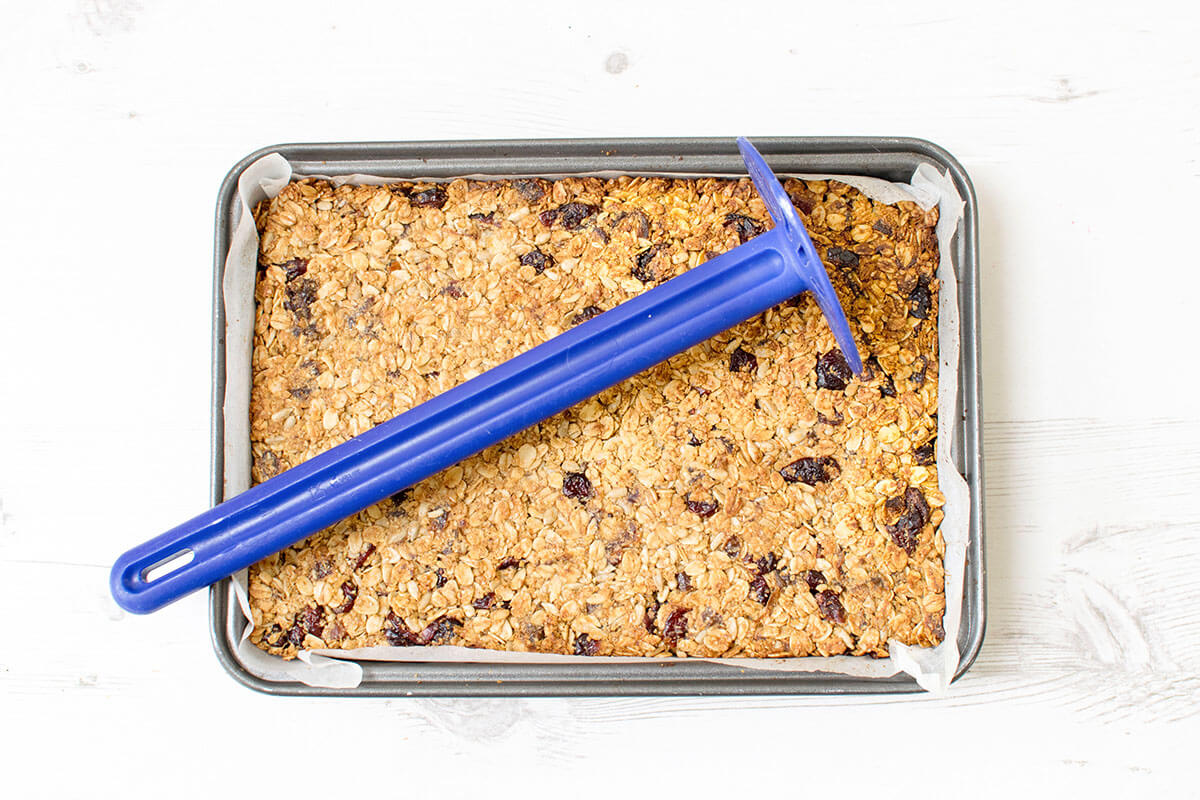 You can replace cranberries with raisins. For maximum flavour, make sure you use a very overripe banana. 
Image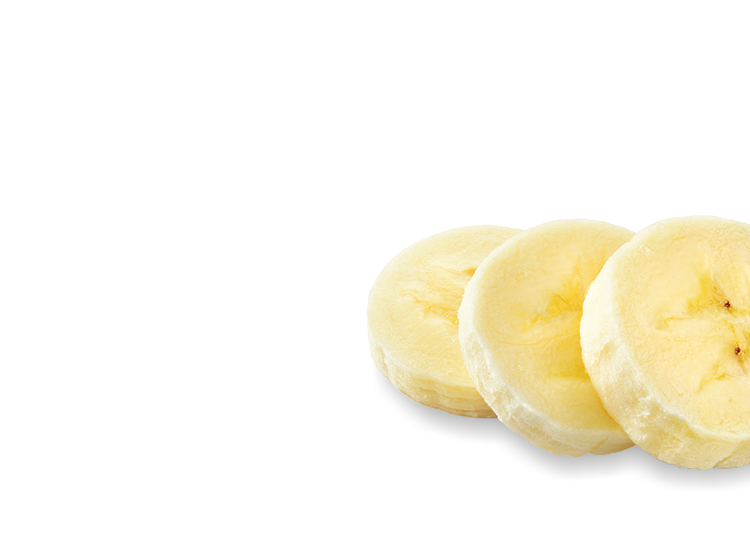 Image