Image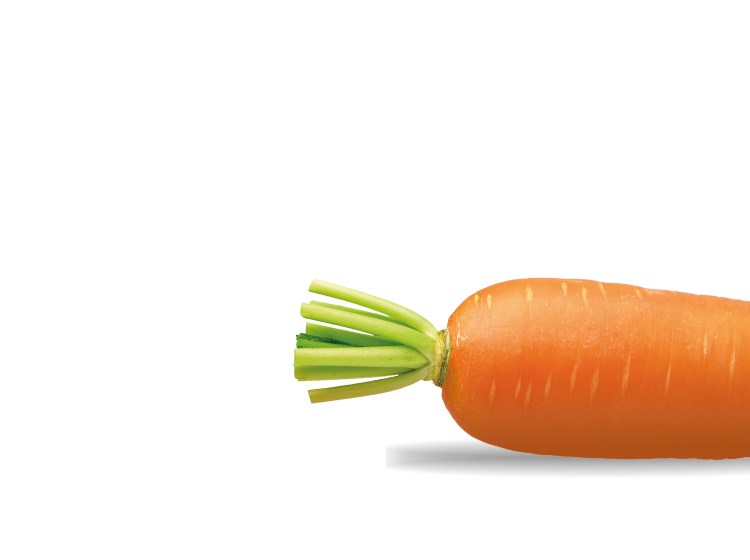 Ingredients
1 medium carrot

1 piece of cucumber

1 pack of Organix Fruity Pic-Nix
Allergens warning
This product contains:

No Allergens

This product is suitable for:

Vegetarian, Vegan, Gluten free, No dairy
Image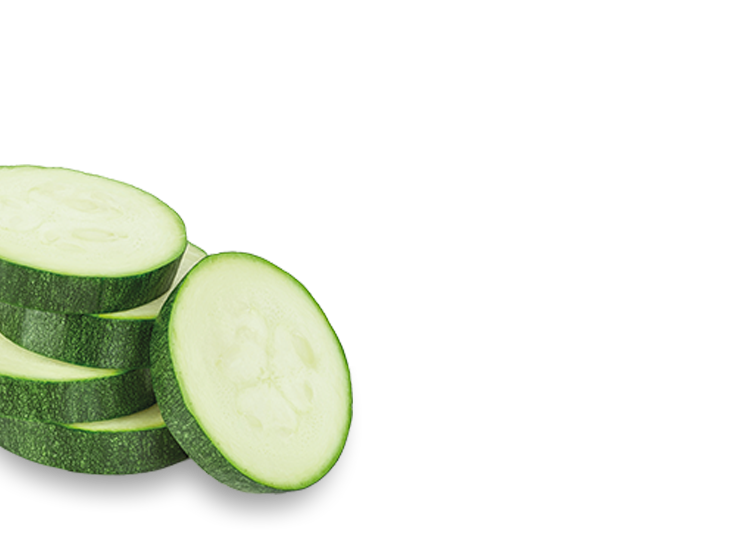 Top and tail the carrot and peel. Using a vegetable peeler, cut strips from the carrot. Lightly steam carrot strips for 2-4 minutes until starting to soften.
Arrange vertical strips of carrot on a chopping board, slightly overlapping each other. Cut a pumpkin shape into your sheet of carrot strips, then transfer to a plate.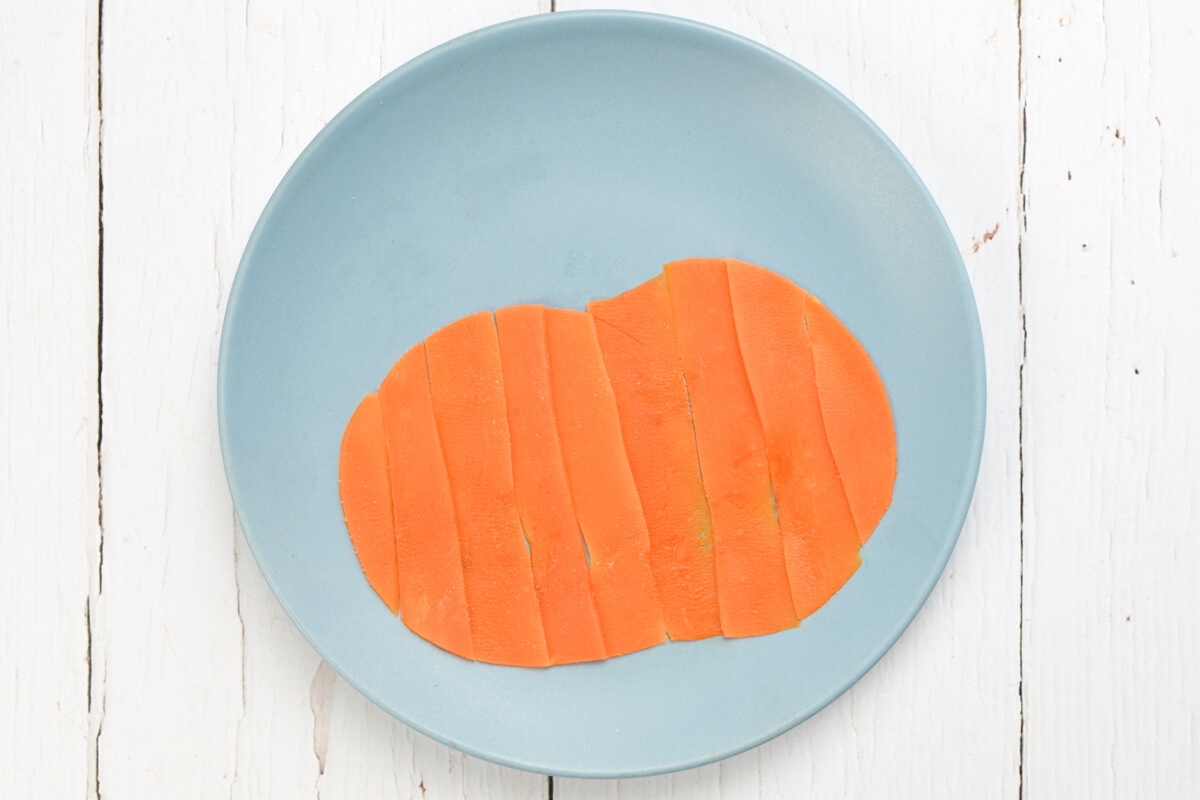 Cut a triangle piece of cucumber, and pop it on top of your carrot pumpkin for a stalk.
Arrange Organix Fruity Pic-Nix shapes on top of the pumpkin to make a face.
Turn two Pic-Nix bunny shapes upside down and add them to the plate for ghosts. Using the end of a drinking straw, cut tiny circles from leftover carrots for eyes and add them to finish your ghosts. Serve immediately and enjoy!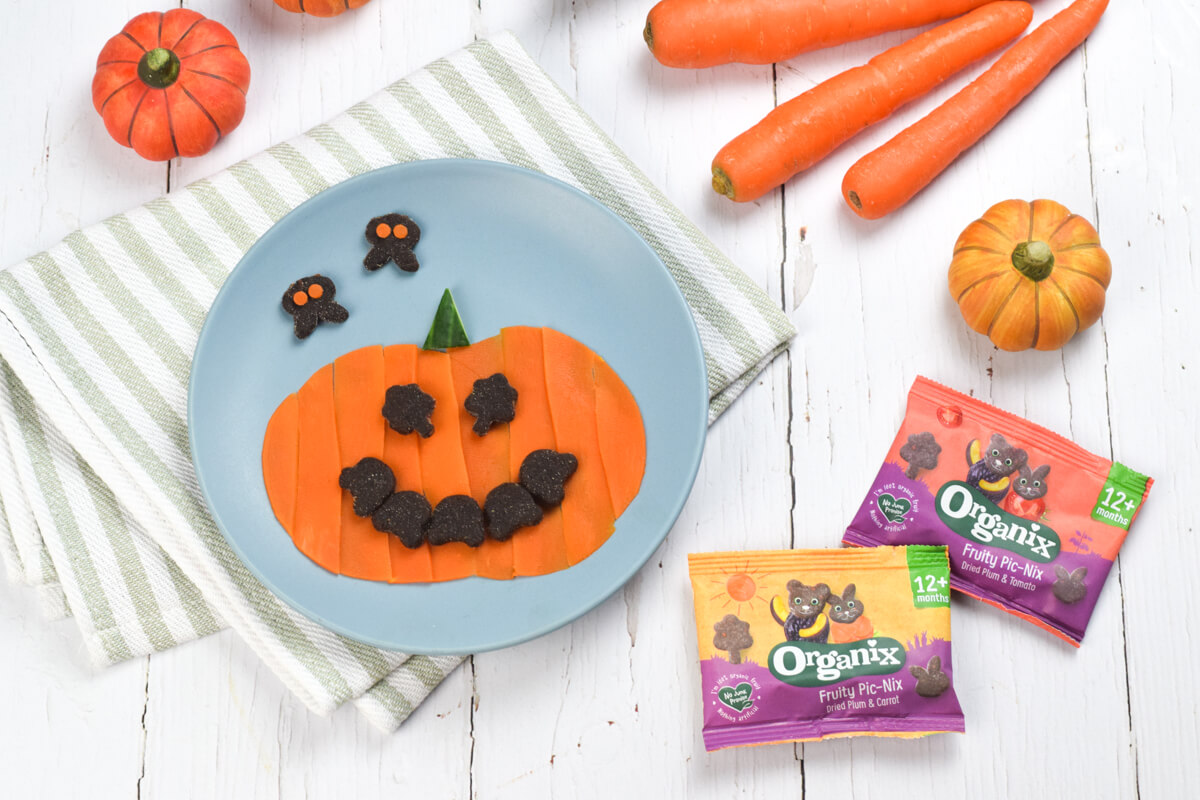 If preferred, you can skip the steaming step and use raw carrot strips instead, for a crunchier snack. Try using a round cookie cutter to help you create a neater pumpkin shape.
Image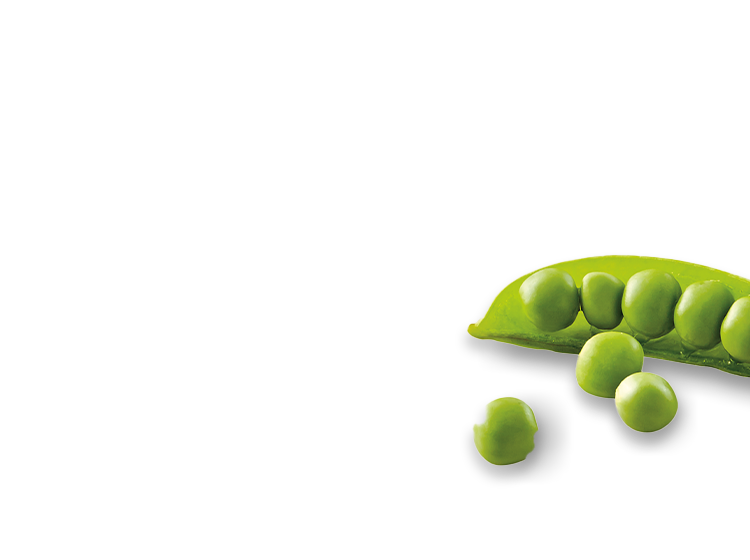 Image