Image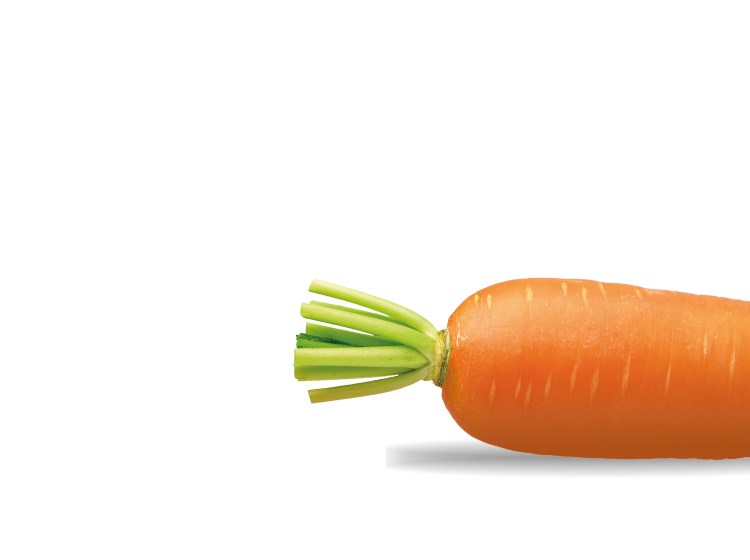 Ingredients
For the sausage meat:

1 large or 2 small leeks

1 red onion

Some olive oil for frying/greasing

100g feta cheese

30g Parmesan cheese  or vegetarian equivalent

2 tsp dried mixed herbs

500g pork mince

To complete the sausage rolls:

1 packet (230g) ready roll puff pastry (good quality, minimal ingredients)

1 egg whisked

A little flour for dusting
Allergens warning
This product contains:

Milk, Gluten, Wheat, Eggs

This product is suitable for:
Image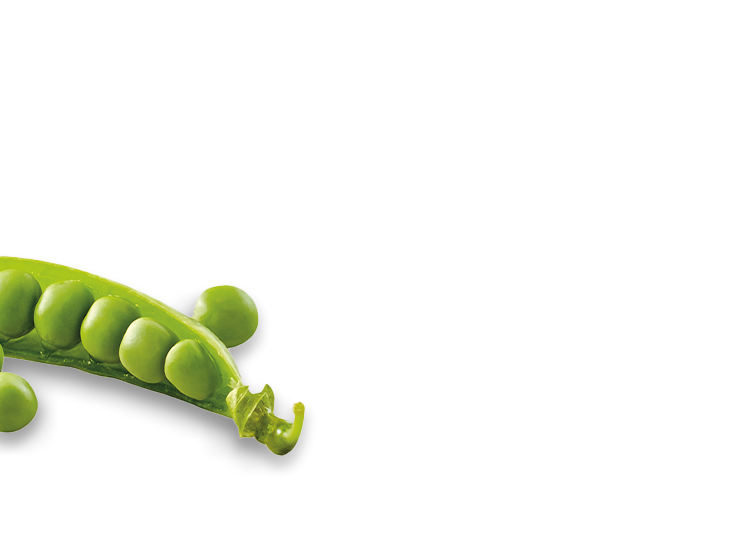 Top and tail the leek(s) and chop finely into very small pieces. Peel the red onion and finely chop. Sauté the leek and red onion over a low heat in a little olive oil until soft. Tip onto a plate and allow to cool.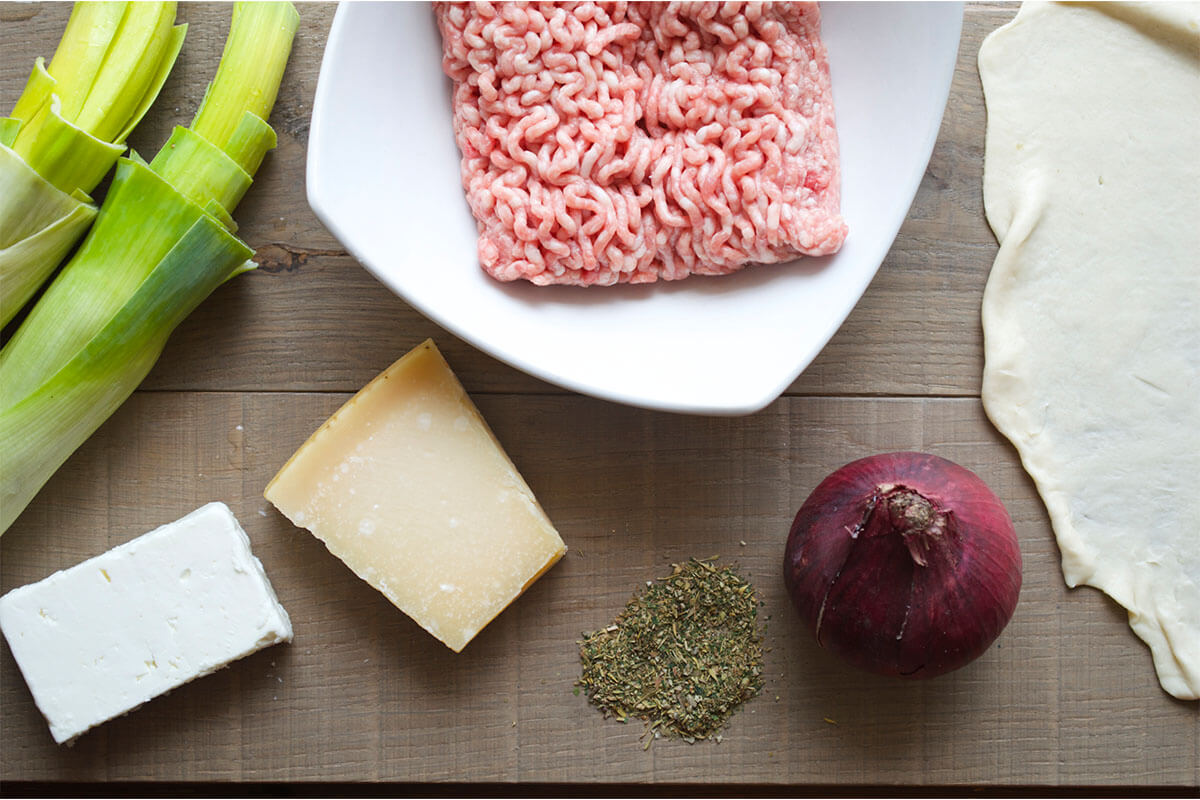 In a large bowl grate the Parmesan or vegetarian equivalent and crumble the feta, then combine all the ingredients together until evenly mixed. You can do this by hand, or using the 'pulse' setting on a food processor. Ensure it is well combined, but try not to over process.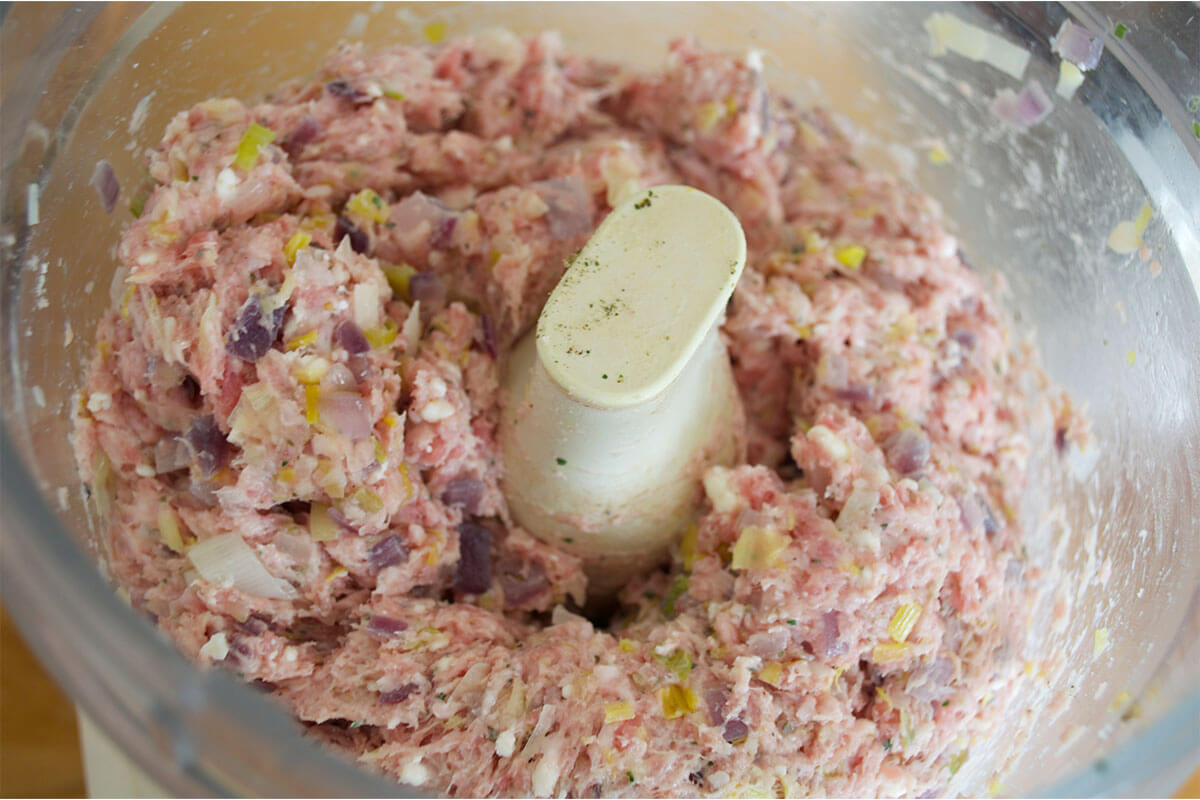 Line a baking tray with grease proof paper and a little olive oil, and pre-heat the oven to 180°C fan / 200°C / gas 6. To make the sausage rolls, roll out the pastry on a lightly floured surface then cut it in half to make two long rectangles. Place the sausage meat in a large sausage shape down one side of each of the rectangles.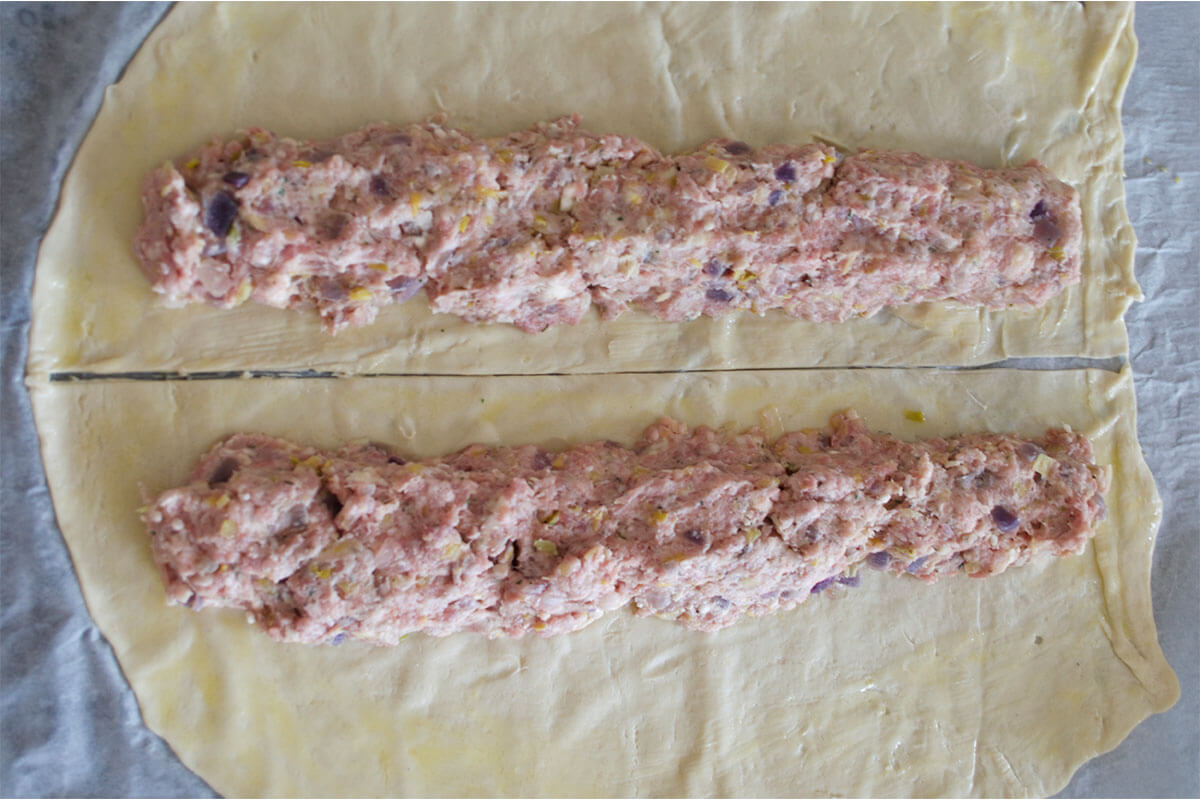 Spread a little whisked egg down the edge of the pastry rectangles, then fold the one side over the top of the sausage meat to make two long parcels, sealing it down with the egg. Do this on both rectangles.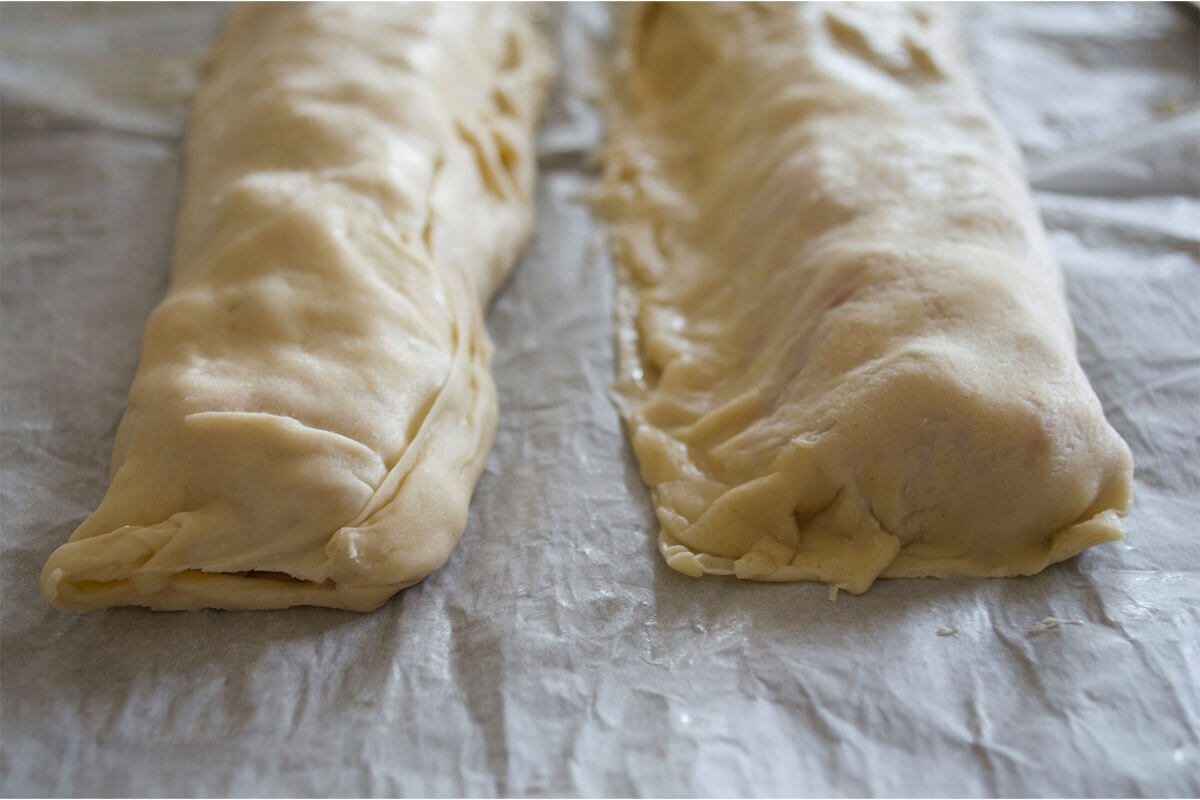 Slice each big rectangle into little sausage rolls, about 3cm wide. Spread these out evenly on the same baking tray as the cocktail sausages (or use a 2nd one if not enough room), then brush each one with a little egg.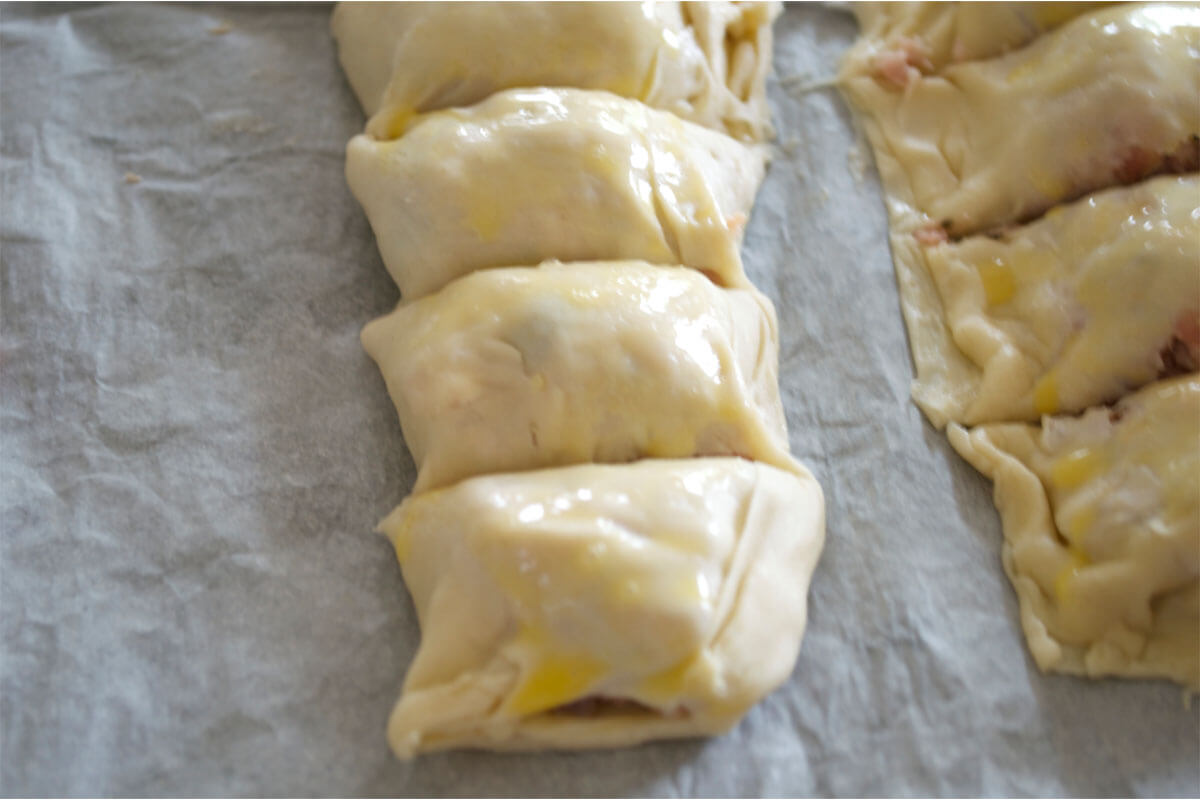 Pop the tray into the pre-heated oven for 30-40 minutes until the sausages are cooked through, and the pastry on the sausage rolls is golden and the sausage meat is cooked through on the inside – cut one open to check. Allow to cool and serve.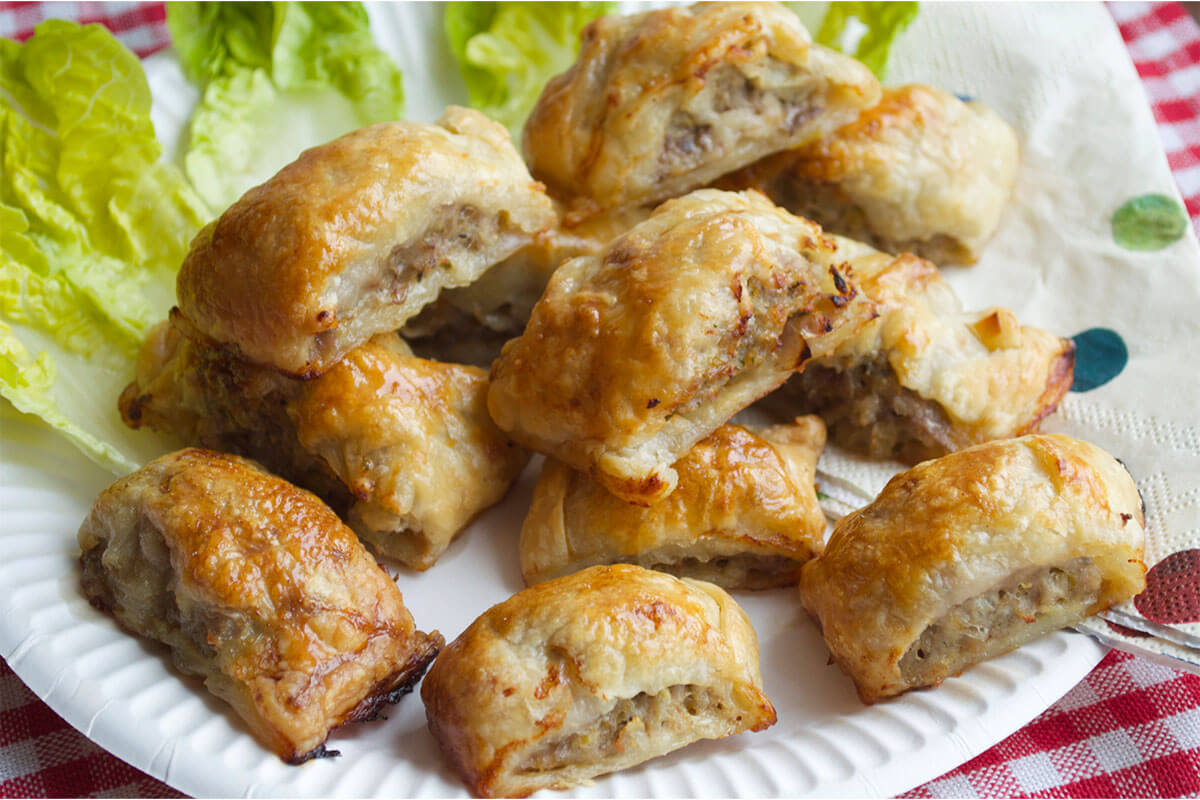 This is one of our favourite sausage recipes for kids. The healthy sausage rolls recipe for toddlers makes a great #NoJunk alternative to shop bought sausage rolls whether you're looking for toddler meal ideas with sausages or a new favourite snack. Or for special occasions, serve this tasty party sausage roll recipe at playdates and kids parties, and everyone will be raving about them!

We often get asked whether babies can eat sausages, and we find these baby sausage rolls are suitable for baby led weaning from the age of 12 months.
Image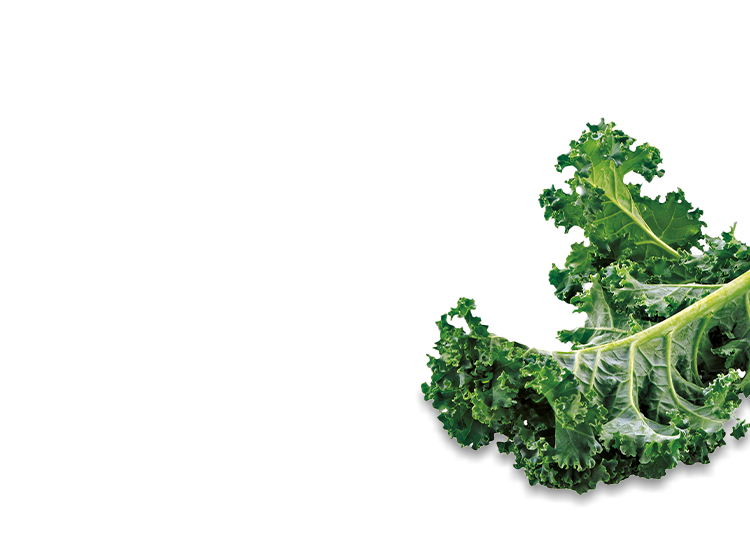 Image