Image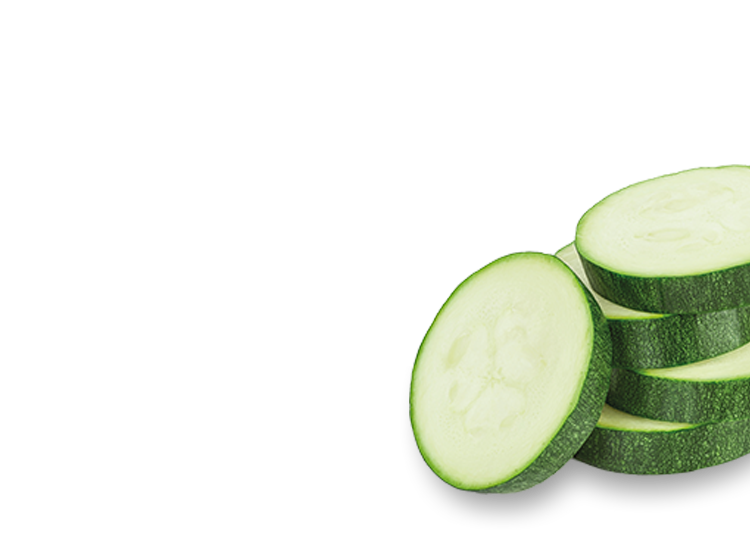 Ingredients
Handful baby corn

Handful asparagus tips

2 carrots

½ red pepper

½ cucumber

10 cherry tomatoes
Allergens warning
This product contains:

No allergens

This product is suitable for:

Vegan, Vegetarian, Gluten free, No dairy

Please note:

This recipe serves 2 adults and 2 children
Image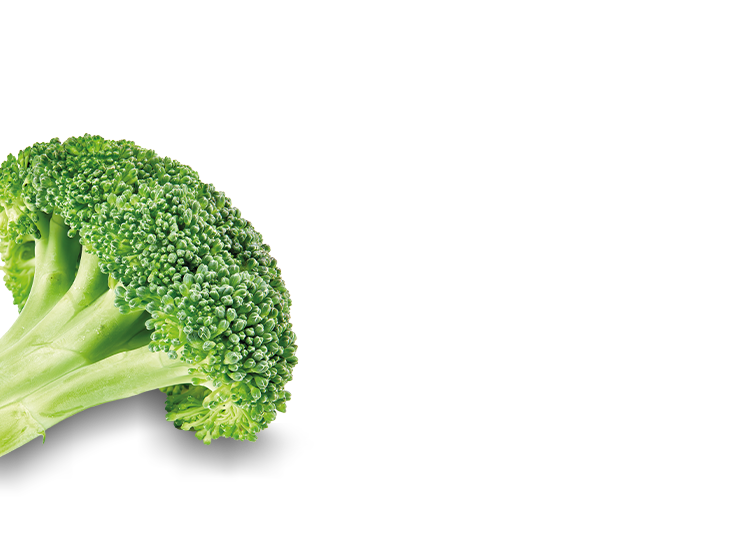 Lightly steam the baby corn and asparagus. Remove from the heat and cool quickly in ice water or a colander held under a cold running tap. Slice each piece of baby corn in half lengthways.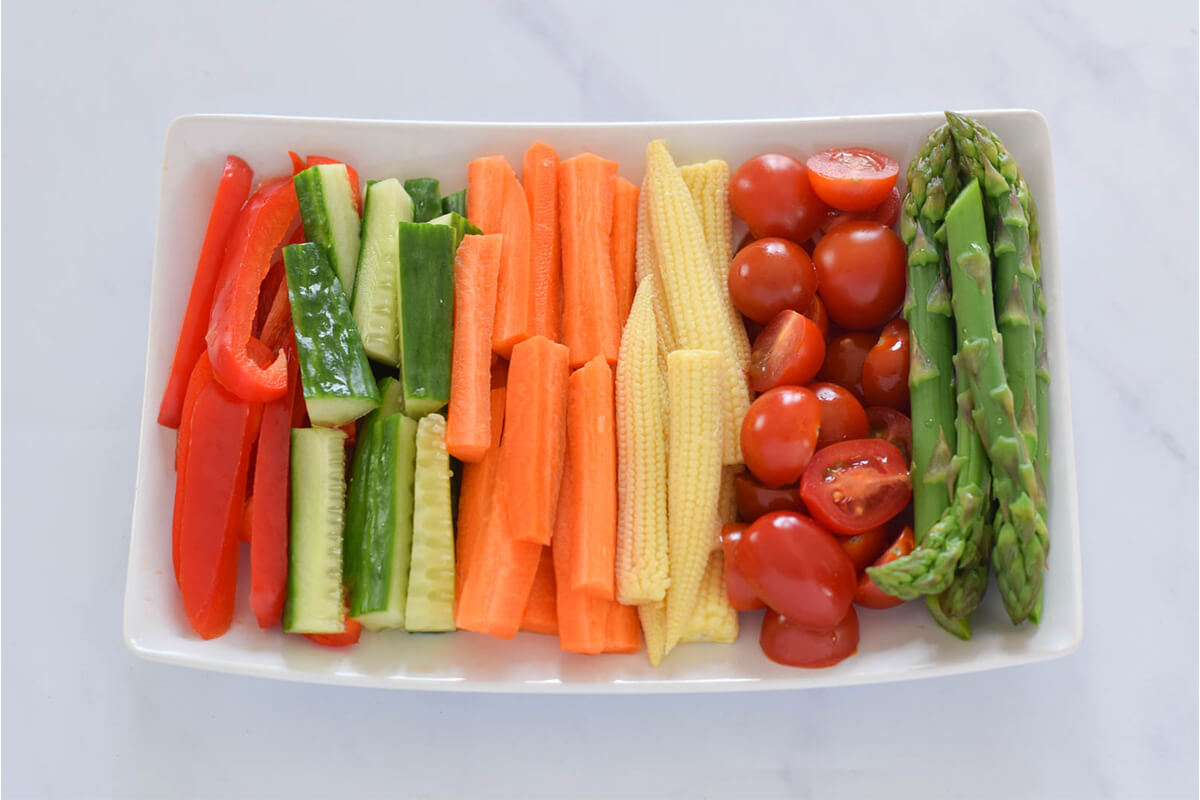 Prepare the remaining vegetables; peel the carrot and cut into sticks, de-seed and slice the pepper, cut the cucumber into sticks, quarter the cherry tomatoes. Arrange the vegetables on a plate or platter. Cover and store in the fridge until ready to serve.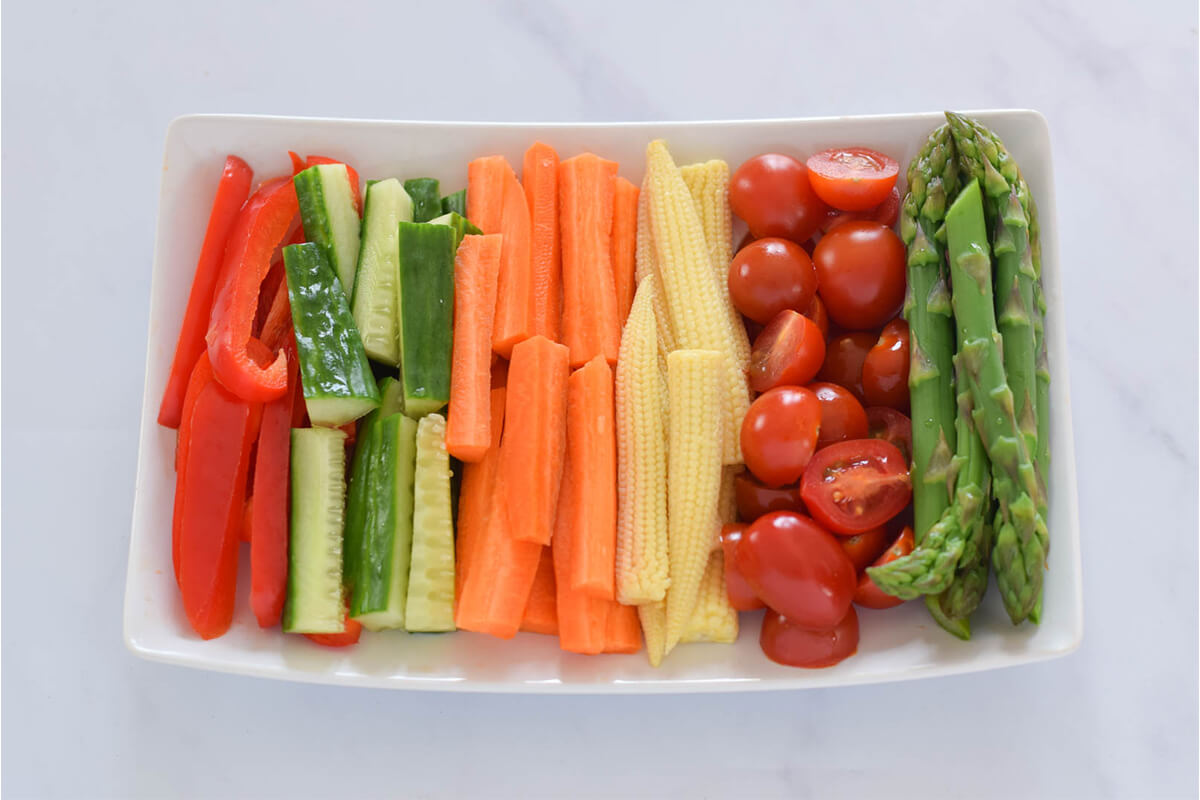 Be safe! Make sure the texture and pieces sizes are suitable for your little one!  If serving to younger babies and the crunchy texture of some of these vegetables is too challenging, you could lightly steam to soften them, or boil if you prefer.  If the skin on the cucumber is a little tough then this can be peeled.
Offer these with some of our delicious dips!
Image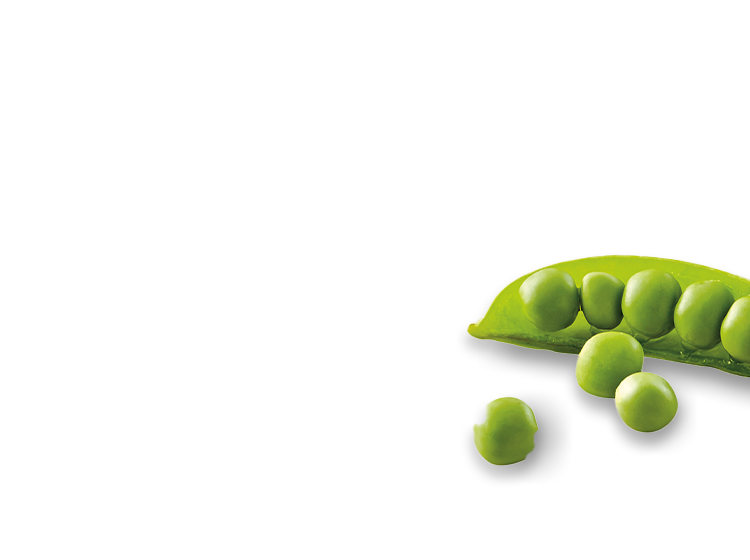 Image