Image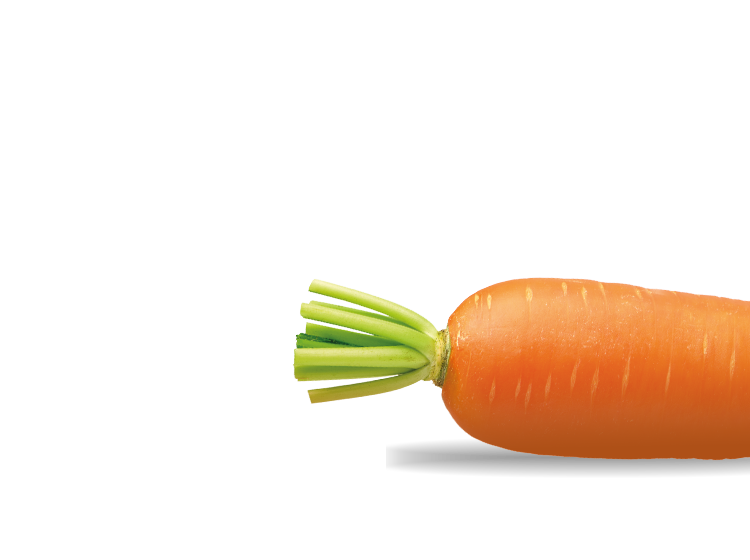 Ingredients
2 medium courgettes

100g carrot

2 tbsp olive oil

1 small red onion

350g plain or wholemeal flour

7g easy blend dried yeast

2 tbsp fresh basil
Allergens warning
This product contains:

Gluten, Wheat

This product is suitable for:

Vegetarian, Vegan, Dairy free

Please note:

This recipe makes 1 loaf which can be cut into around 12 servings
Image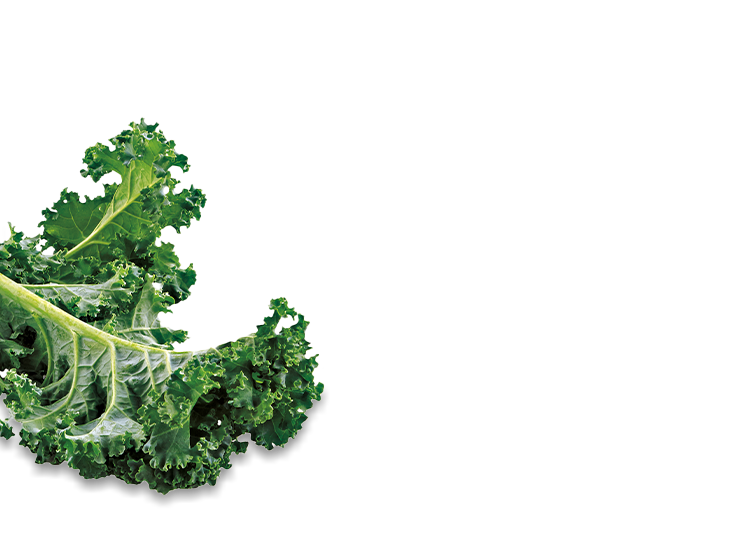 After grating the carrot and courgette leave to drain in a colander to remove the water. If still very wet, pat dry with kitchen towel or clean tea towel. Finely chop the onion.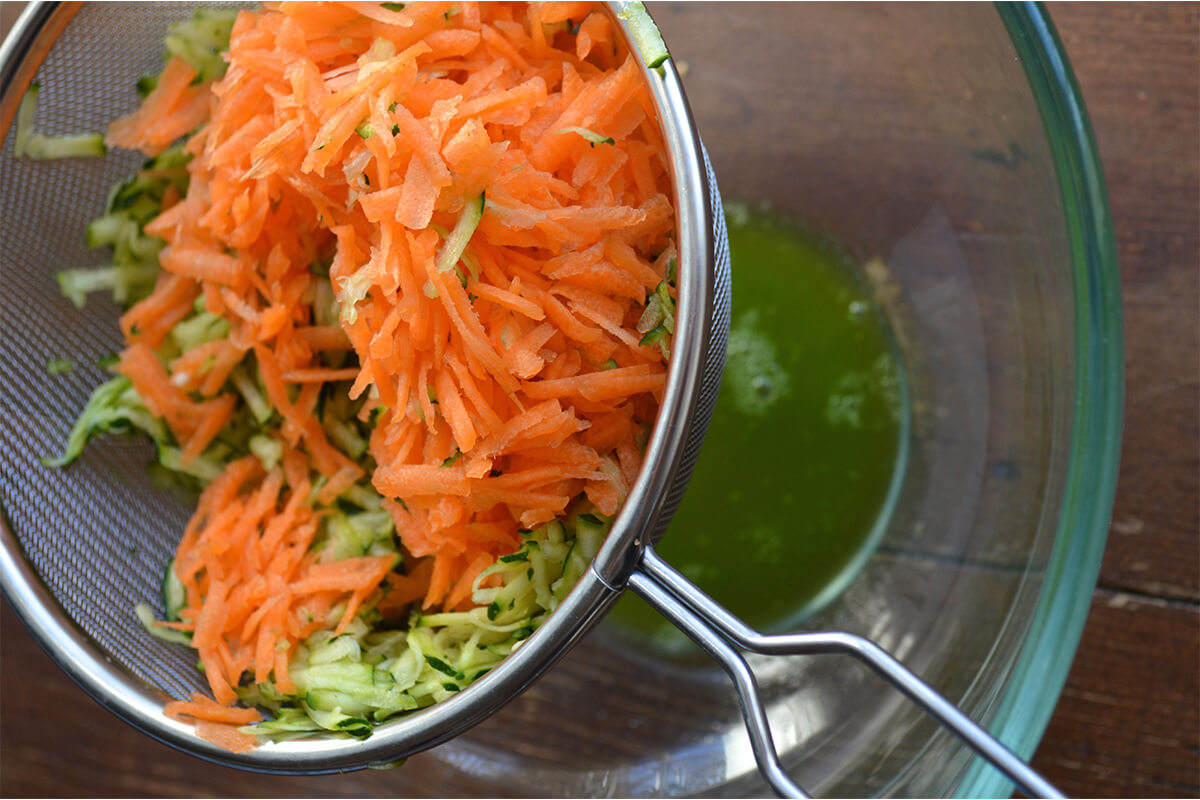 Heat 1 tbsp. of olive oil and cook the onion for a few minutes until softened. Then add the courgettes and carrot, cook until tender. Try to cook off water so vegetables are dry. Leave to cool and strain off any excess water.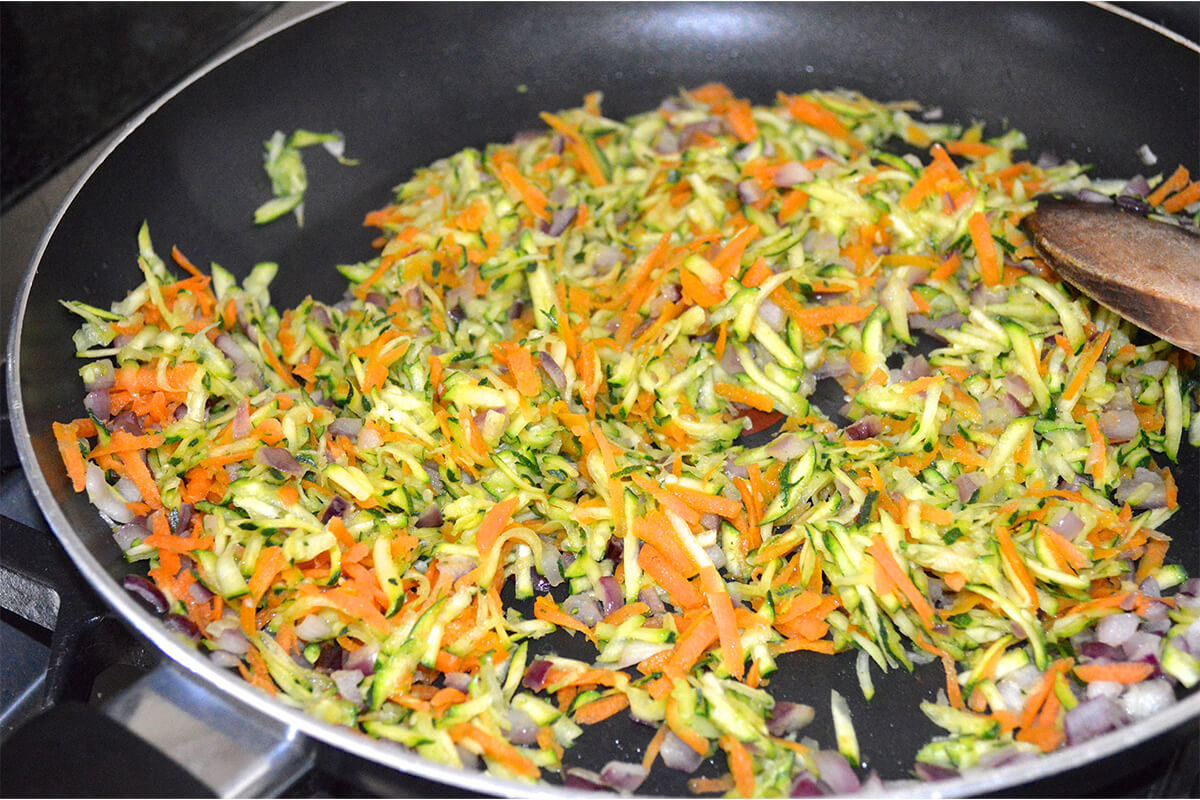 Preheat your oven to 220°C / 200°C fan / gas mark 7, and chop the basil. Mix together the flour and yeast in a bowl then add the vegetables, basil and the rest of the oil, mix well.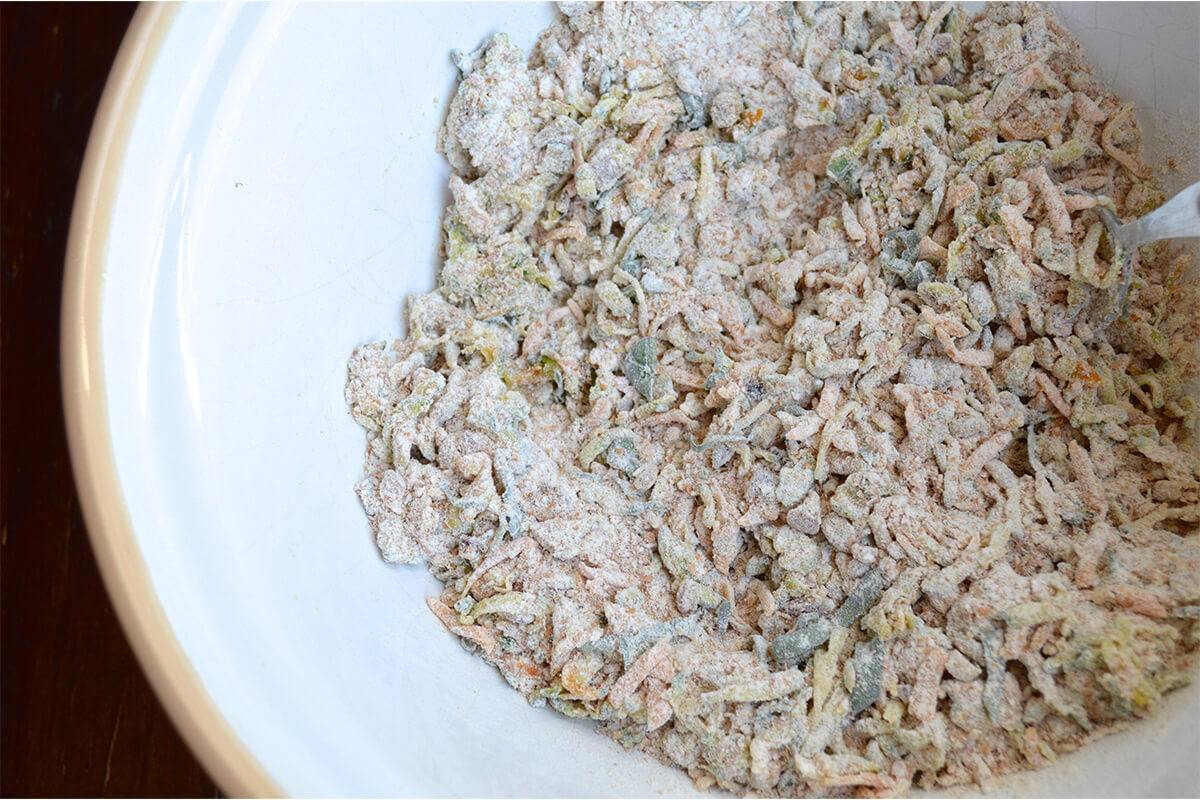 Stir in 125 ml of tepid water and mix, when the dough starts to form use your hands to bring the ingredients into a ball.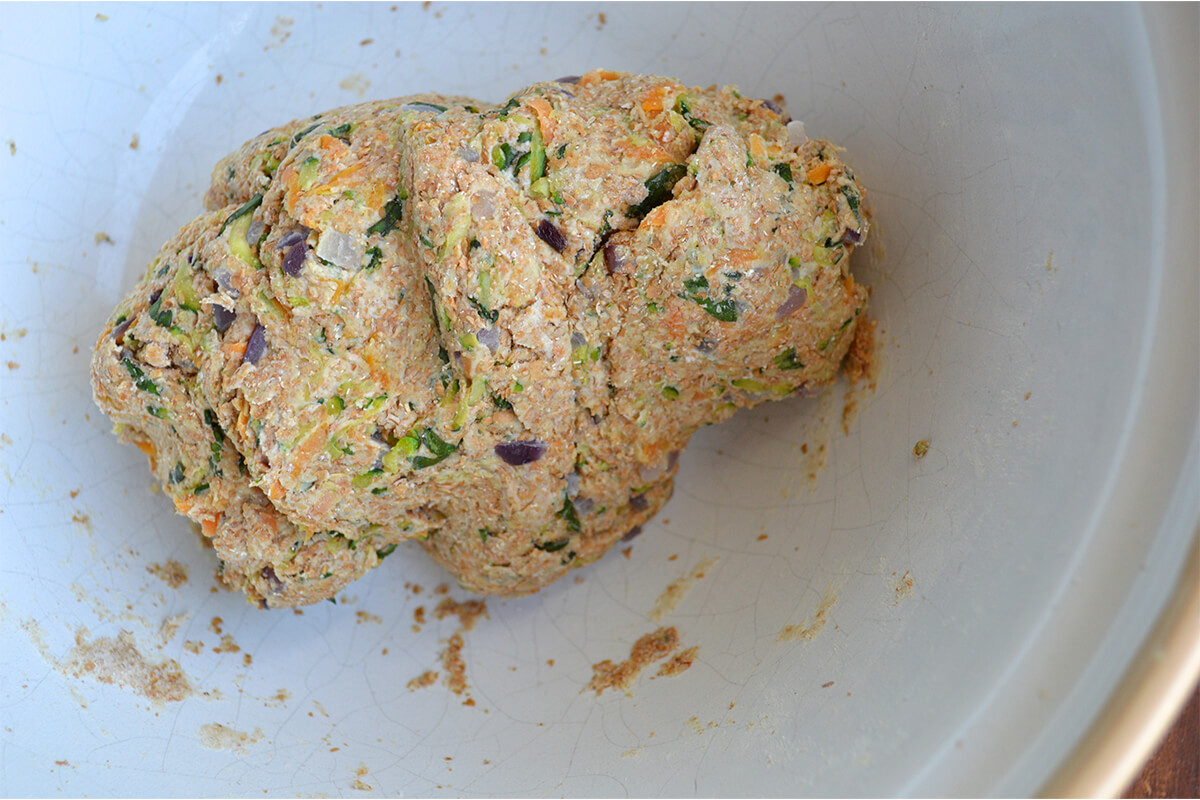 Lightly dust your work surface then tip out the dough and knead for 10 minutes.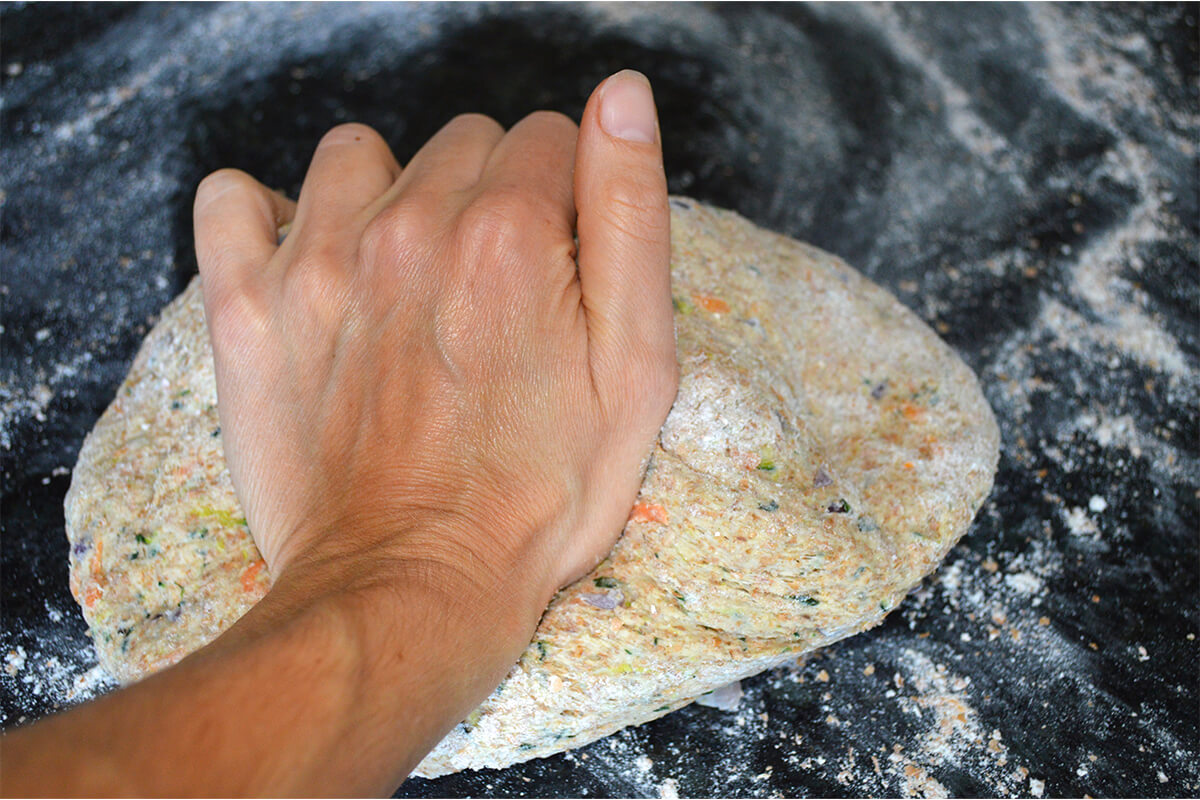 When complete, place the dough in a lightly oiled bowl and cover with a piece of lightly oiled cling film to stop the dough sticking to it. Leave the dough to prove in a warm place for 30 minutes, until the dough has doubled in size.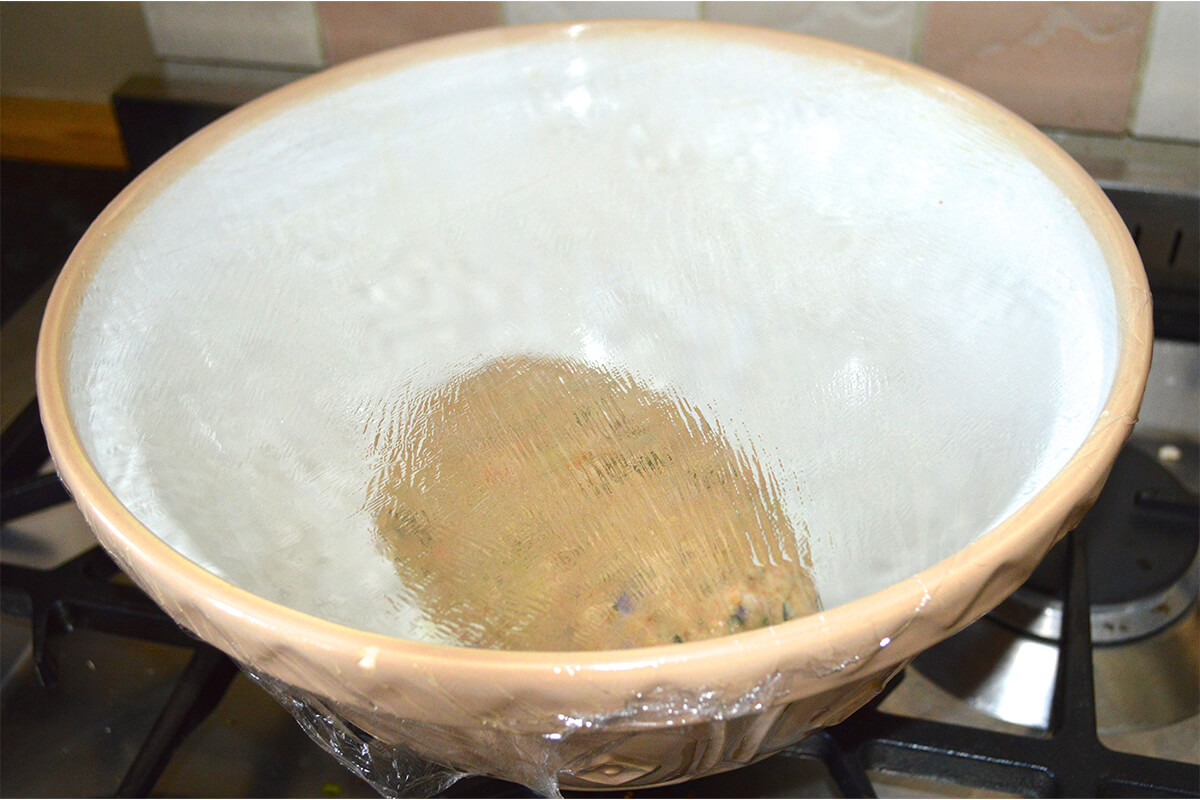 When ready remove from the bowl and shape back into an oval loaf shape, place on an oiled baking tray.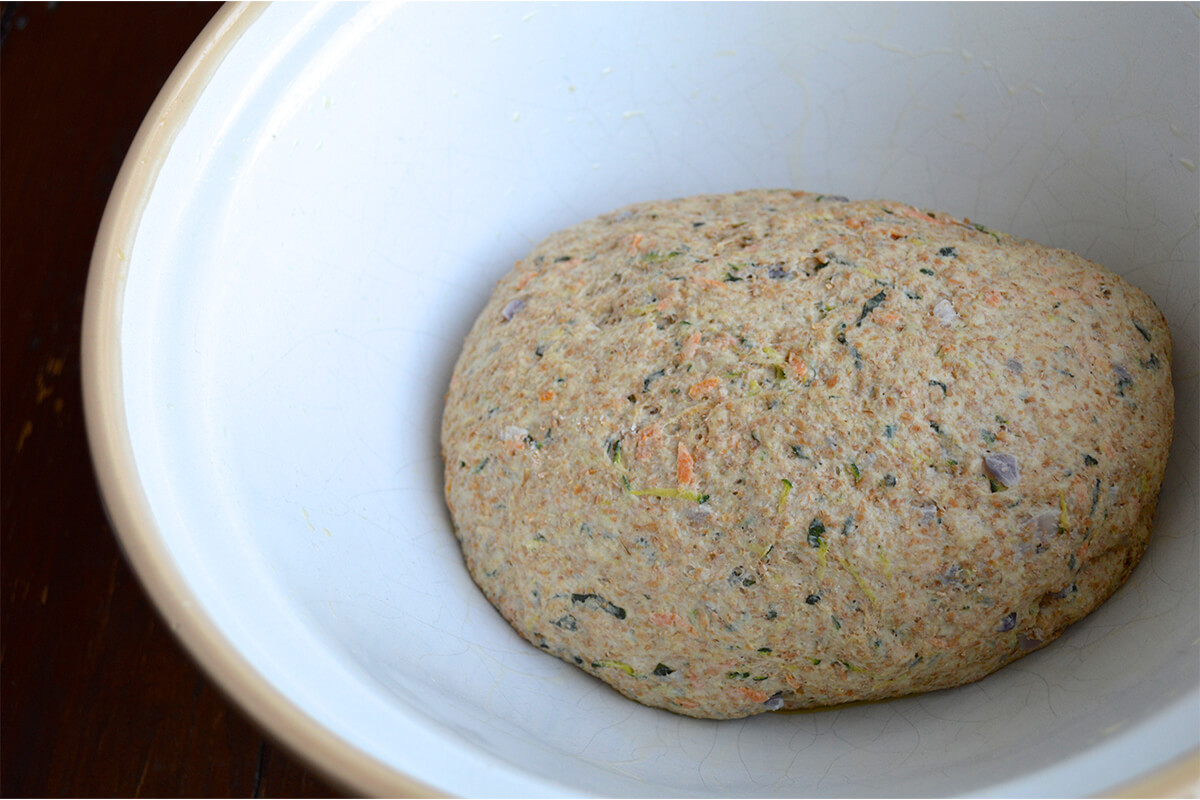 Bake in a preheated oven for 40 minutes until golden. Test the bread by tapping the bottom, if it sounds hollow it's ready. Leave to cool on a wire rack.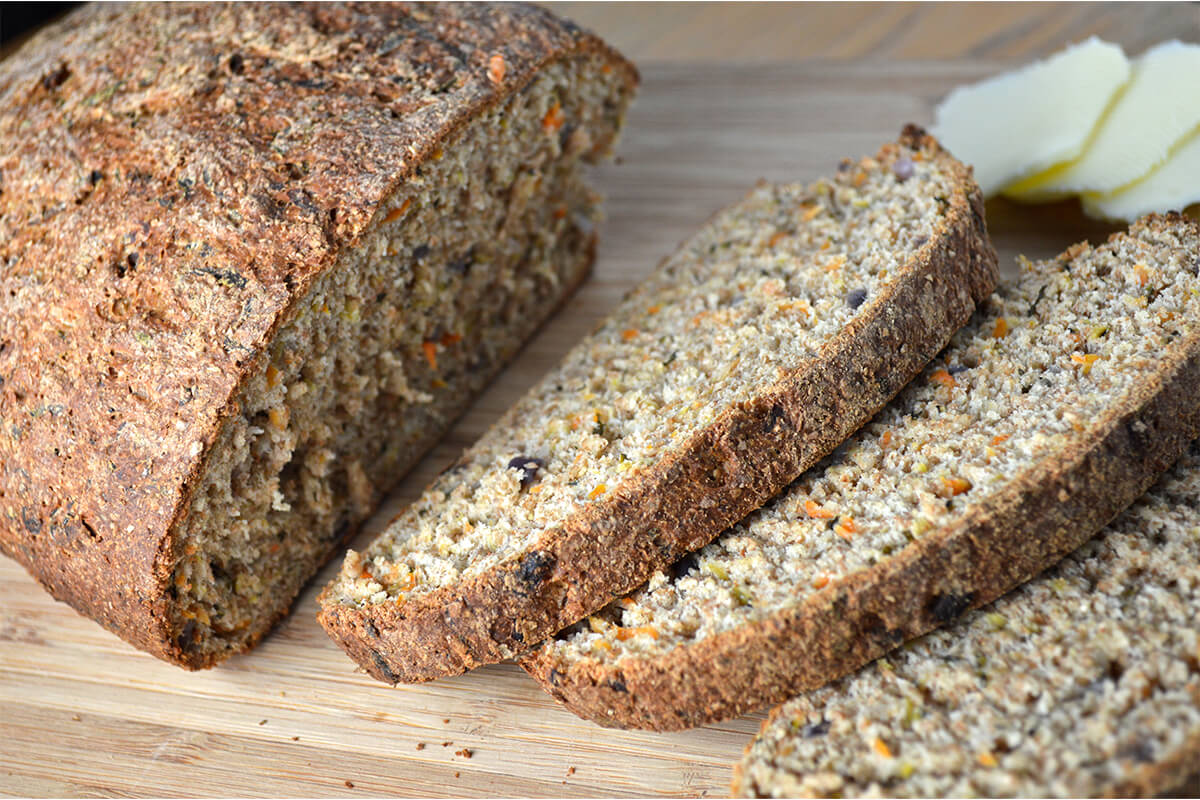 Yes, you read that right! This bread made from vegetables is a great way to give toddlers and kids essential nutrients. That's why it's one of our favourite toddler vegetable recipes and one of the best bread recipes for kids too!

Experiment with the main vegetable bread loaf recipe by adding your own twist - try adding different herbs and different veggies. Bread recipes don't get much tastier than this!
Image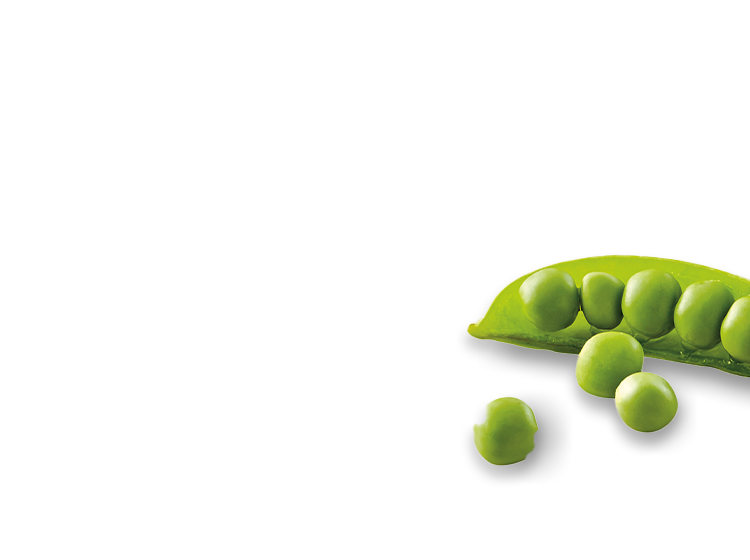 Image