Image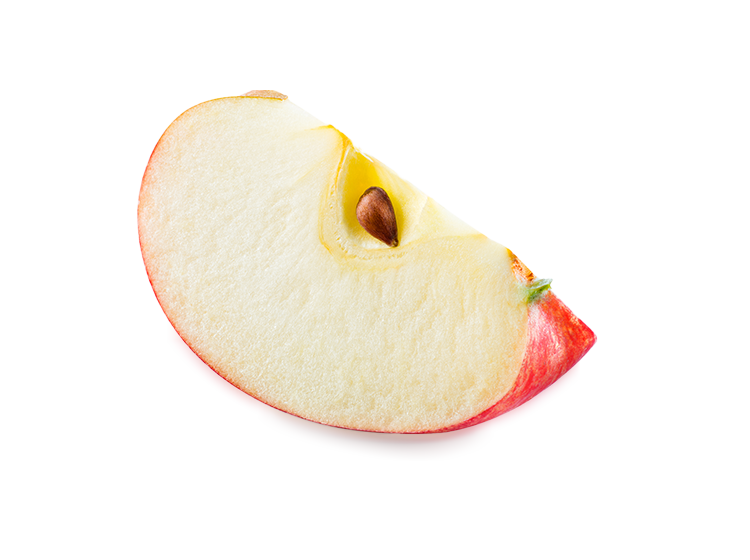 Ingredients
250g red cabbage

250g new potatoes

2 seasonal apples

1 onion

½ tsp caraway seeds

500g boneless pork loin steaks

30ml apple cider vinegar

220ml hot vegetable stock (ideally homemade with no added salt, or a low salt alternative)

½ tsp caraway seeds

½ tsp mixed spice

½ tsp cinnamon
Allergens warning
This product contains:

No allergens

This product is suitable for:

No dairy, Gluten free
Image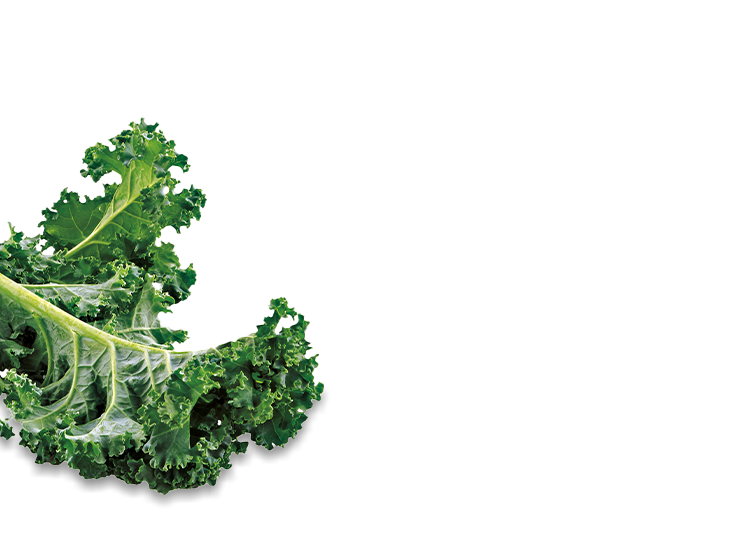 Shred the cabbage, peel and quarter the new potatoes, core, peel and cube the apples, peel and finely chop the onion, and crush the caraway seeds.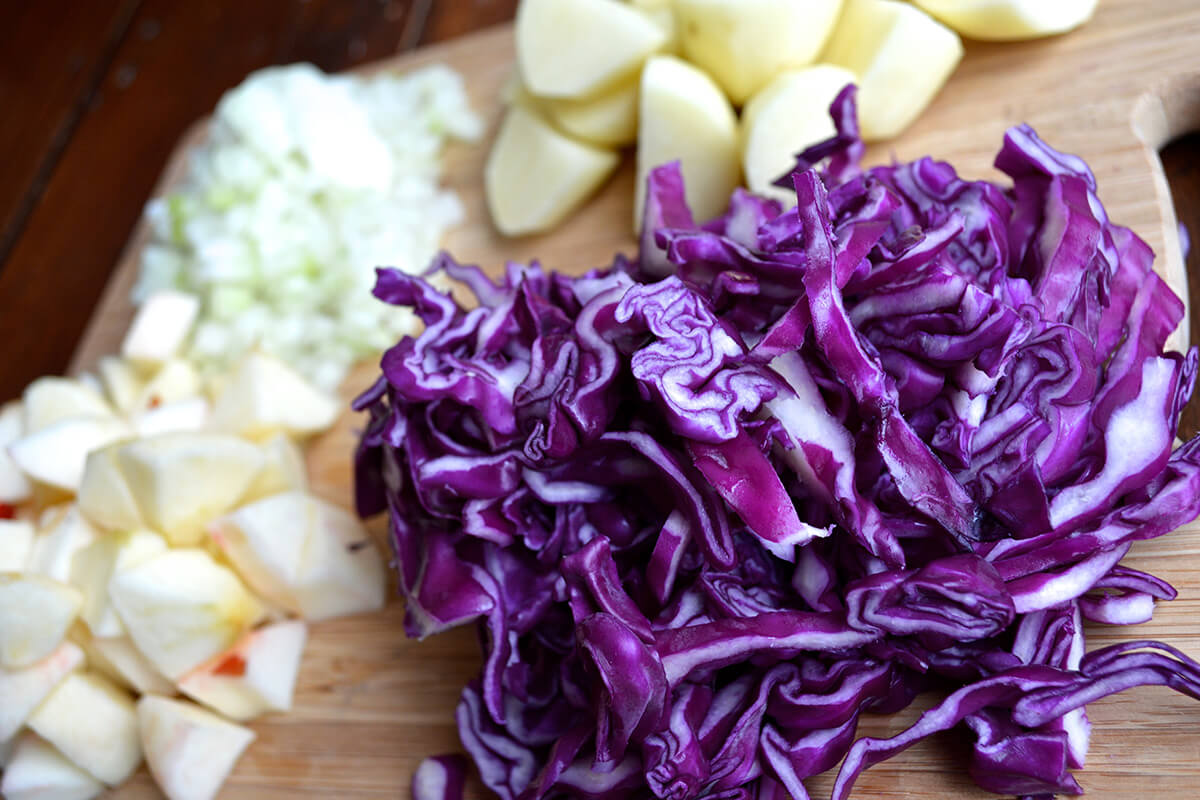 Place cabbage in the bottom of a 4 quart slow cooker, followed by potato, onion, apple, then place the pork on top.
Whisk the vinegar, stock, seeds and spice together, then pour over and around the meat. Put a lid on and cook on low for 6 hours or high for 3 hours.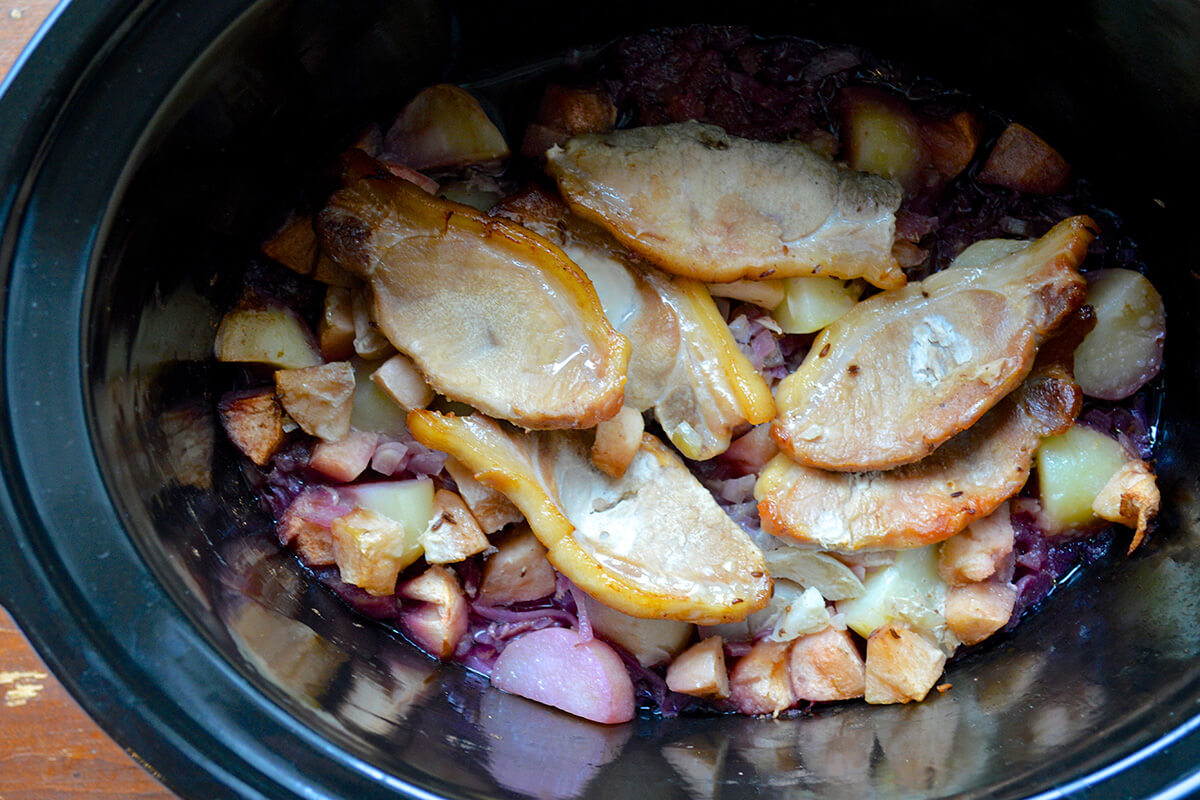 When cooked remove the pork and allow to rest for 5 minutes. Slice the meat into small pieces then serve with the vegetables and cooking liquid in a bowl.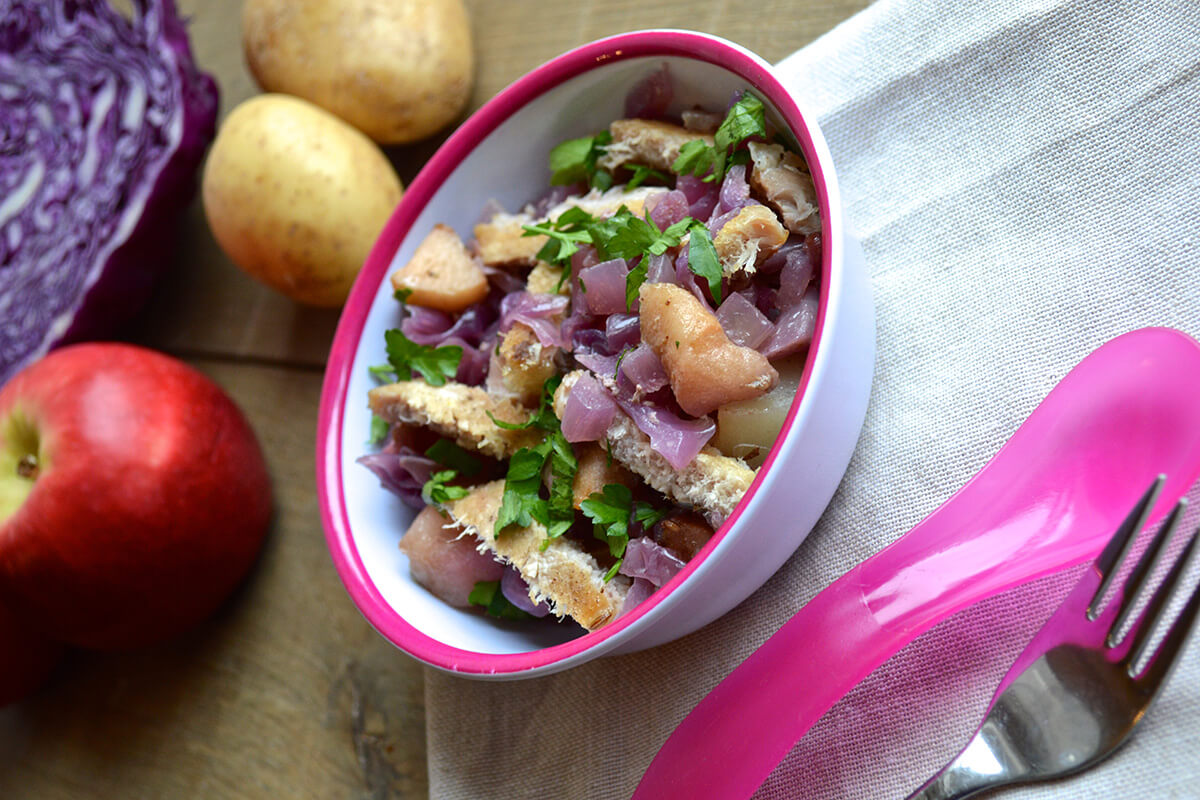 If you don't have a slow cooker you can make this in a large casserole dish with a lid. Simply follow the instructions and place in the oven with a lid on at 160 deg;C / 140 deg C Fan / gas mark 3 for approx.1/2 hrs until the pork is tender and cooked through. As an option you could saute the chopped onions and brown the pork on the hob first for a little more flavour. If you freeze this recipe ensure you defrost thoroughly before re-heating.
Image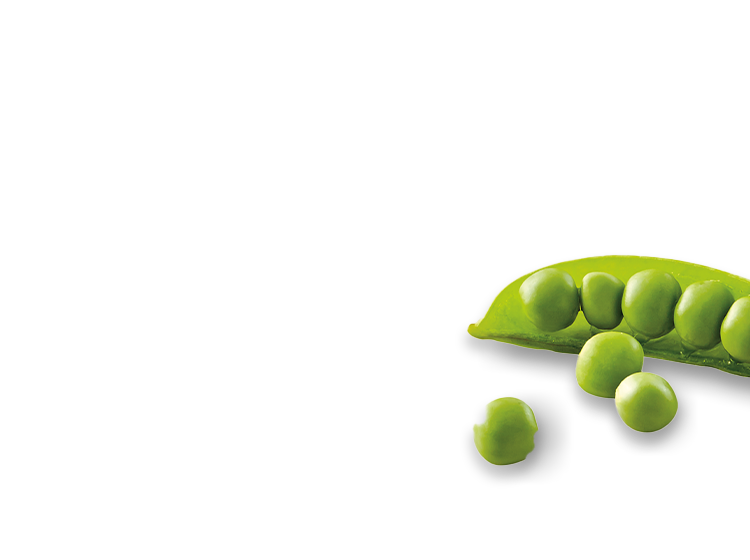 Image