Ingredients
Cupcakes:

60ml mango puree (use 1 ripe mango to make this)

125g unsalted butter or coconut oil

60ml maple syrup

1 tsp vanilla extract

2 eggs

150g self-raising flour (or a gluten free alternative)

Decorations and frosting:

Coconut cream

6 tbsp mango puree

1 tsp vanilla extract (optional)

Fruit and veggies of your choice

Fruit and veggies of your choice
Allergens warning
This product contains:

Eggs

This product is suitable for:

Vegetarian, Gluten free, No dairy
Image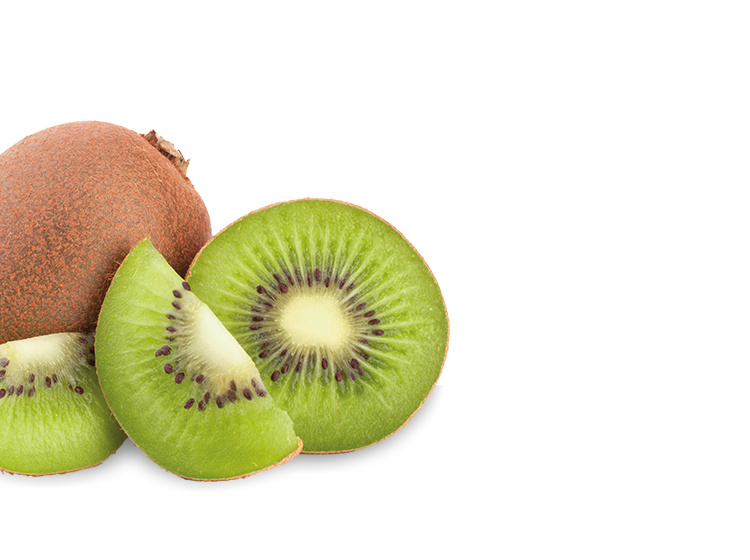 First make your mango puree by taking the flesh from the mango and blending to a smooth puree with a hand blender or food processor. Make sure to reserve some for the frosting. Preheat your oven to 180°C / 160°C fan / gas mark 4. Place 12 paper cupcake cases into a cupcake tin.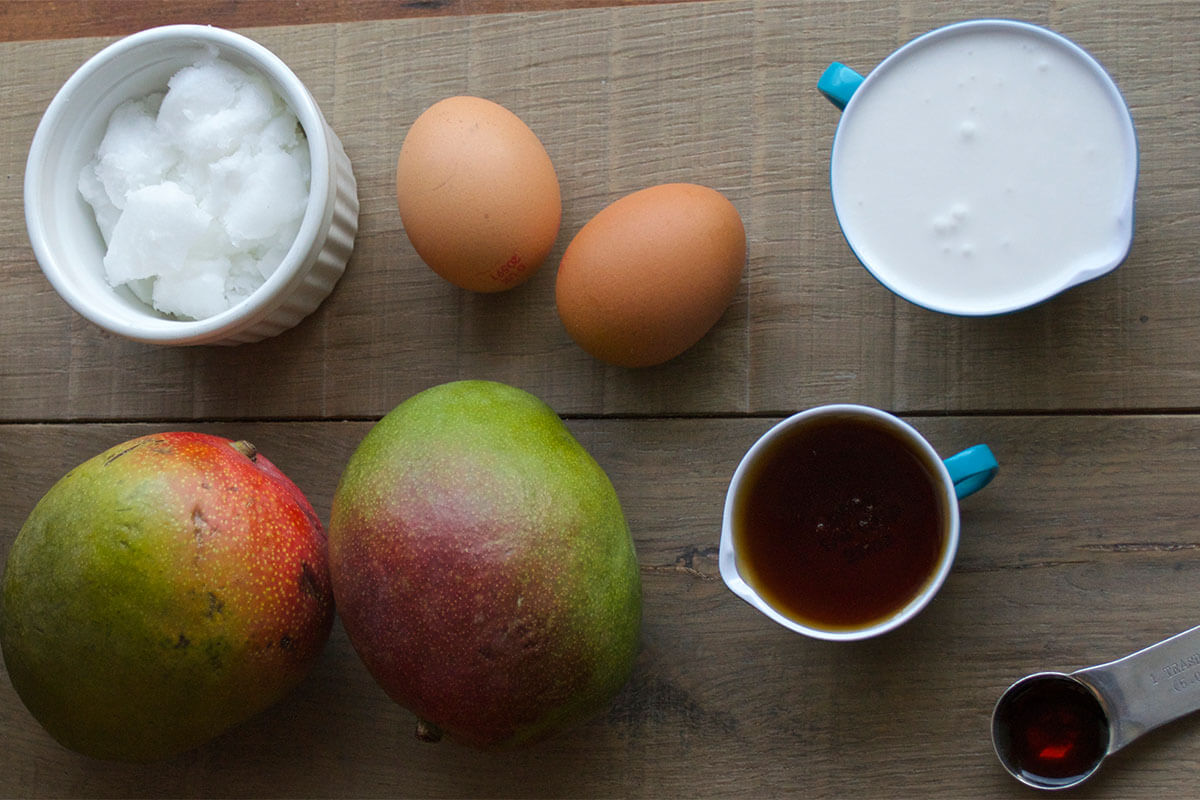 Beat the butter or coconut oil until soft with the maple syrup. Add the mango puree and vanilla extract with 1 tbsp of the flour and beat in (you can use an electric cake mixer with the paddle attachment if you have one, or do it my hand in a large bowl with a wooden spoon).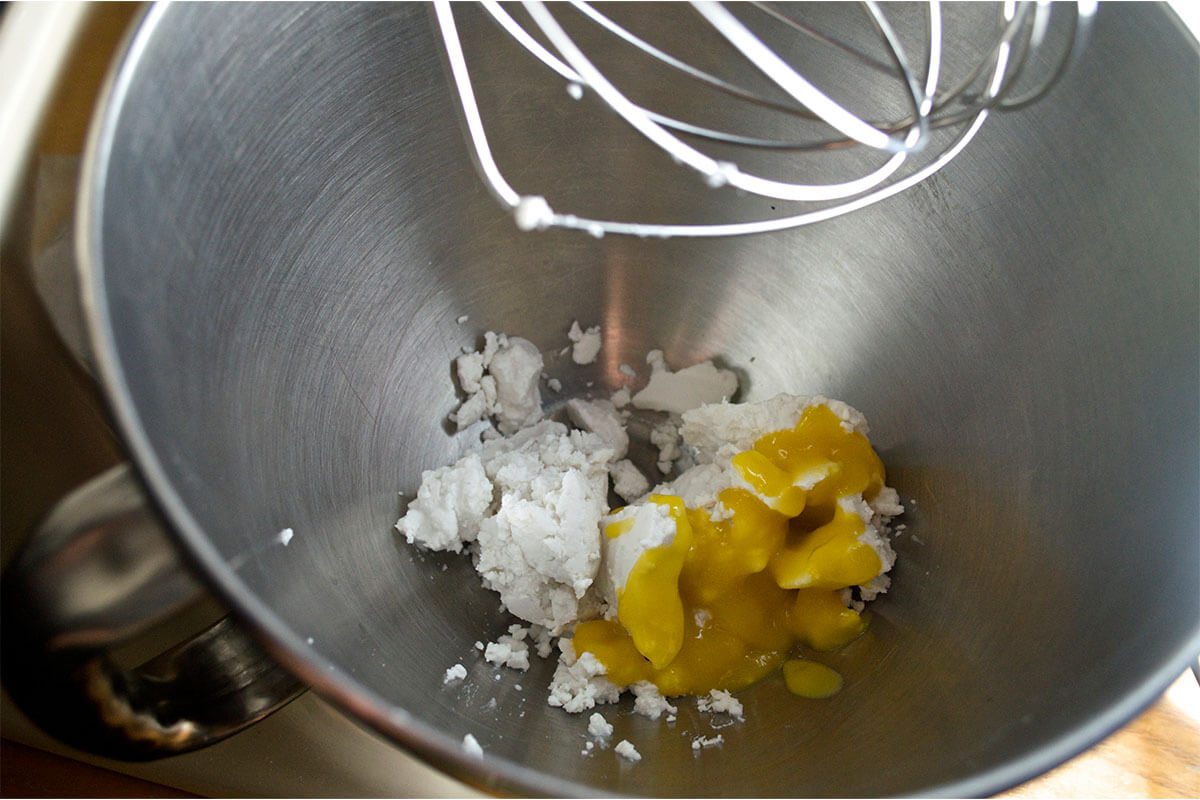 Add the eggs one at a time, with 1 tbsp of the flour and beat in thoroughly (the flour stops the mixture from splitting, which happens if it's too wet). Sift the rest of the flour in gradually and fold lightly into the mixture using a metal spoon. Keep as much air as possible in the mixture, so be careful not to over mix it.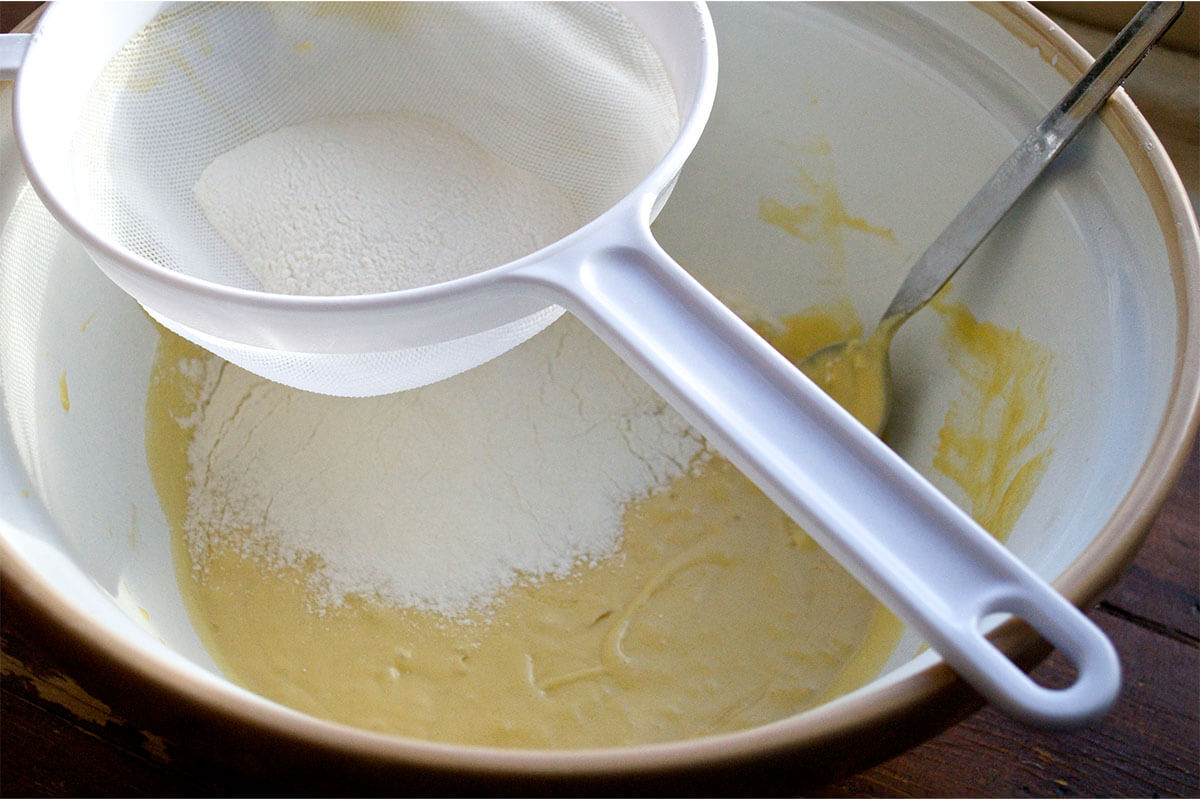 Once all the flour is just combined, spoon a large tbsp of mixture into each paper case, the mixture should fill the case about ¾ full. Fill all the cases then place straight into the oven. The quicker you work the more air stays in the cupcakes, and the lighter they will be. Bake for 20 minutes until golden and springy to the touch. Insert a knife to check they are cooked – it should come out clean. Leave in the tin for 10 minutes to cool a little, then move onto a wire rack to cool completely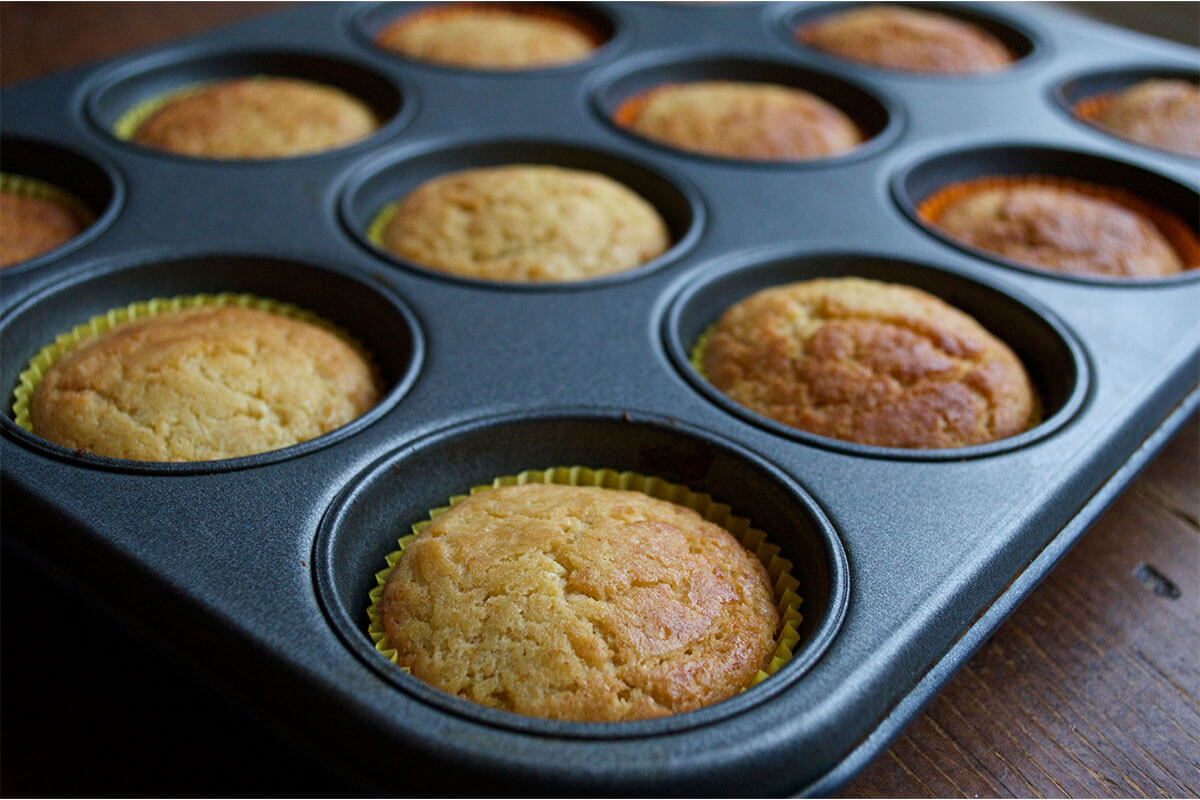 For the shredded coconut decoration extract some vegetable juice to make the colour of your choice. We like: beetroot (red), spinach (green) and carrot (orange). Mix in the vegetable juice of your choice with some shredded coconut, until you get the desired colour. It is best to make this a day ahead so it has time to dry out. However, it can also be used on the day you make it.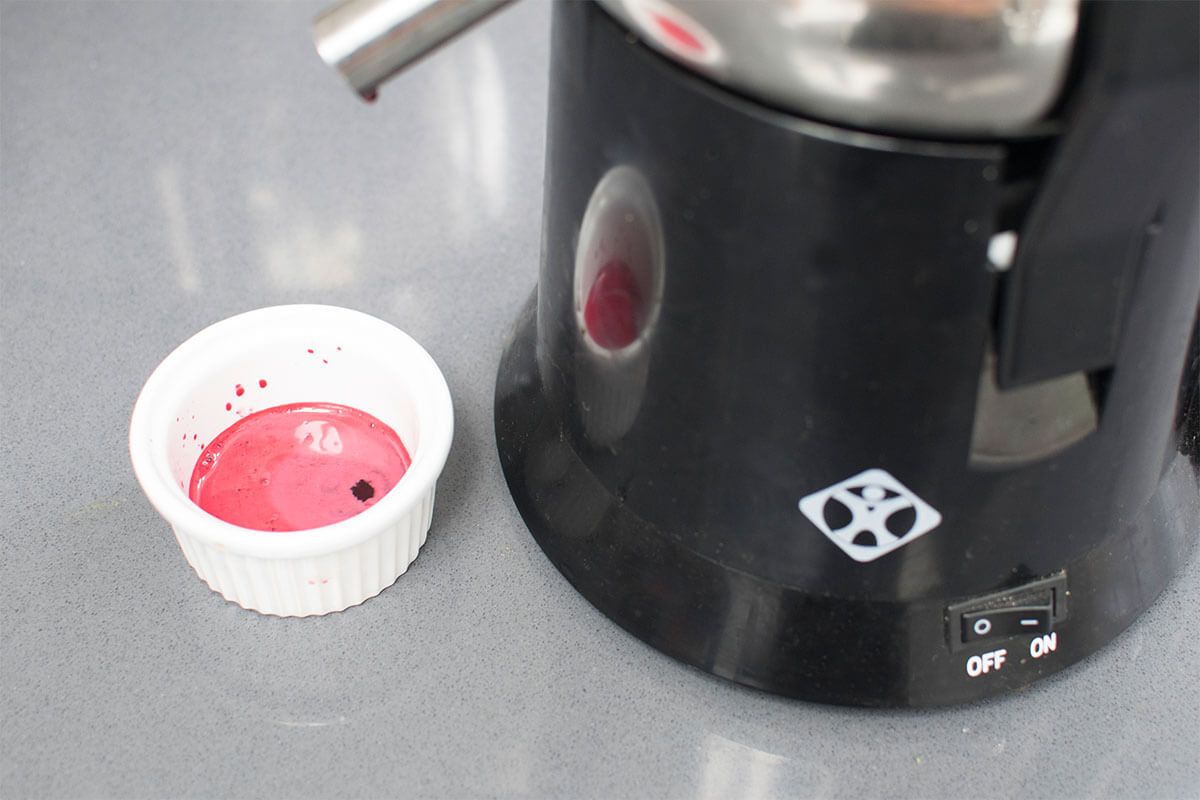 With a small crown cutter, cut out shapes from vegetables or fruits. Here we have used apples dipped into beetroot juice but this works also with beetroot, carrot, kiwi etc.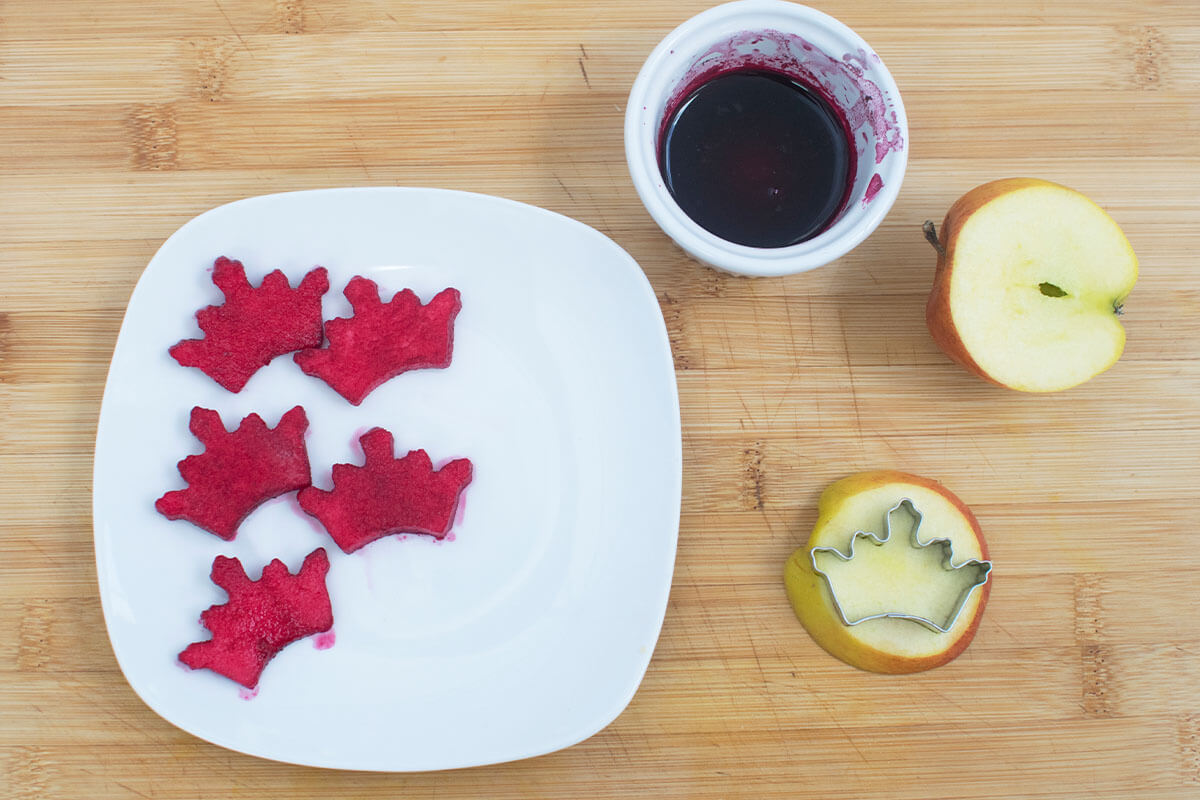 For the frosting beat the coconut cream and mango puree together with the tsp of vanilla until smooth (use an electric whisk if you have one). Spread the cooled cupcakes with mango frosting, Decorate with coloured coconut (if using) and crown fruit or vegetable cut-outs.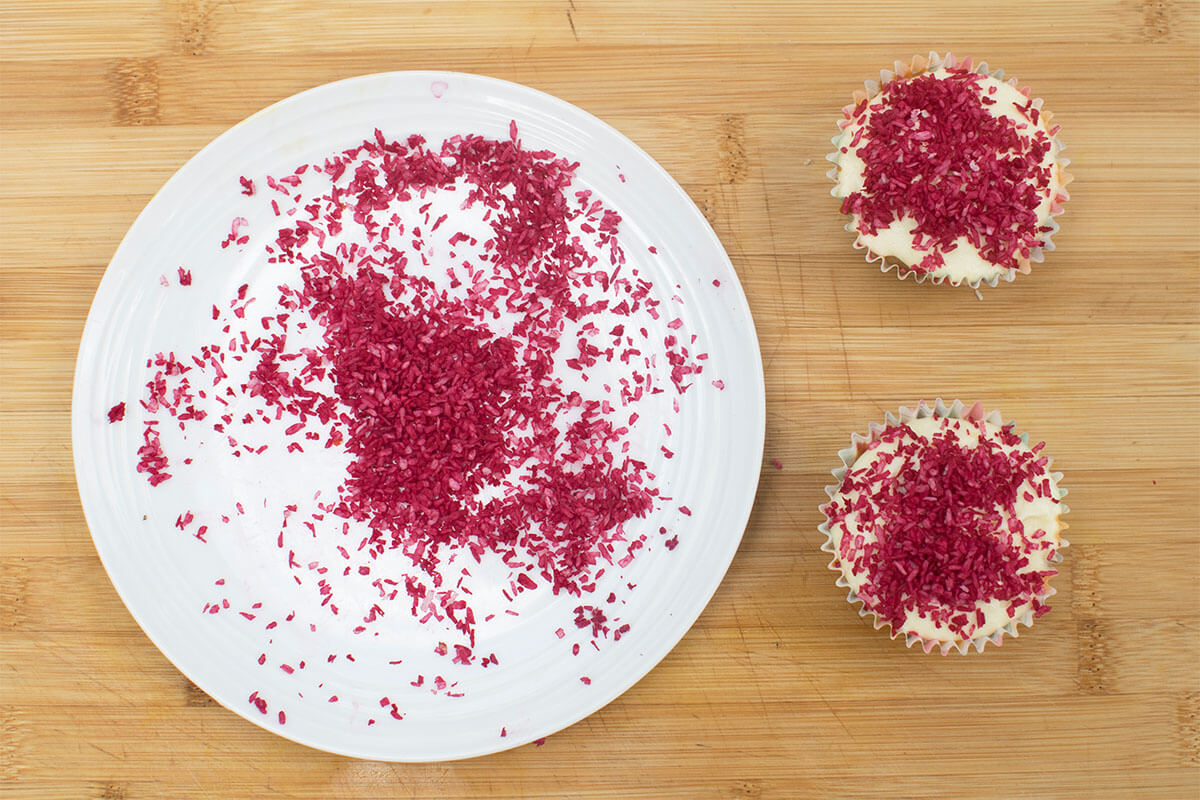 Image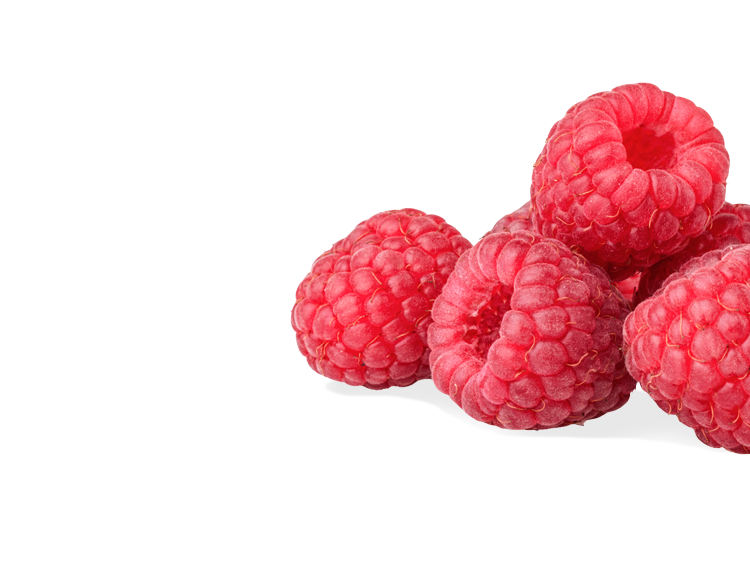 Image