Image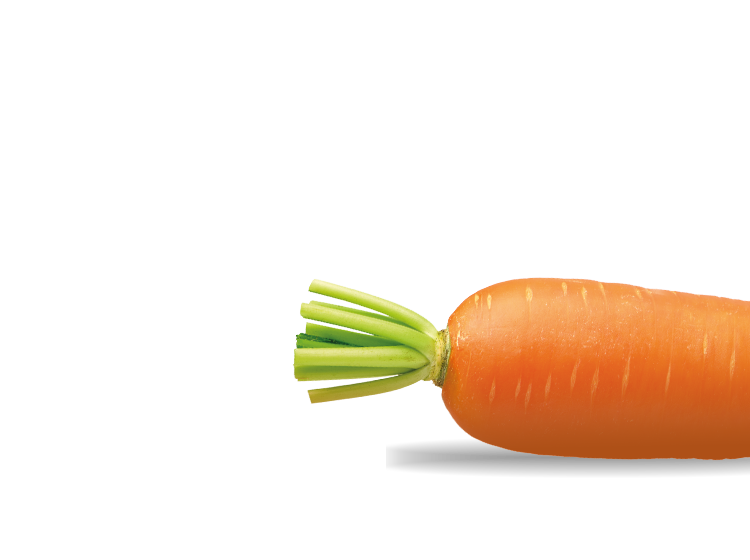 Ingredients
1 tsp. olive oil

½ small onion

½ clove of garlic

1 medium potato

1 small carrot

½ small parsnip

200ml water

120g turkey breast, minced

10 small cooked sprouts 

1 tsp chopped fresh thyme

½ tsp chopped fresh sage
Allergens warning
This product contains:

No allergens

This product is suitable for:

Gluten free, No dairy
Image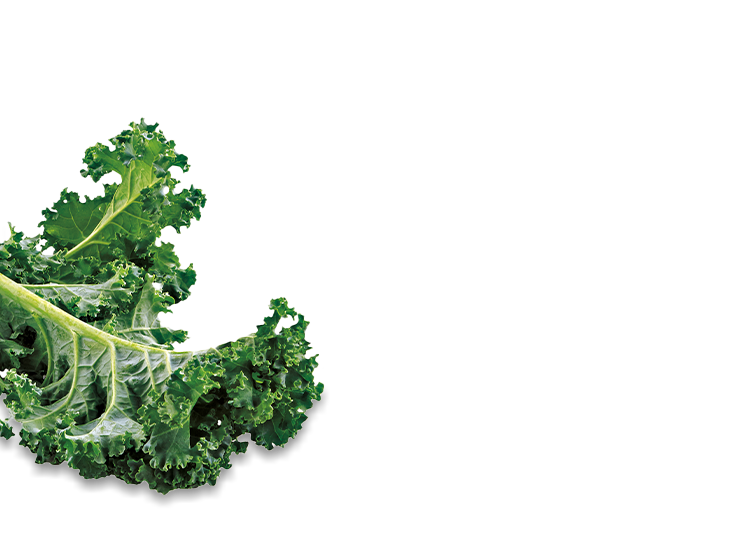 Finely chop the onion, peel and finely chop the potato, carrot and parsnip and mince the turkey and chop the cooked sprouts.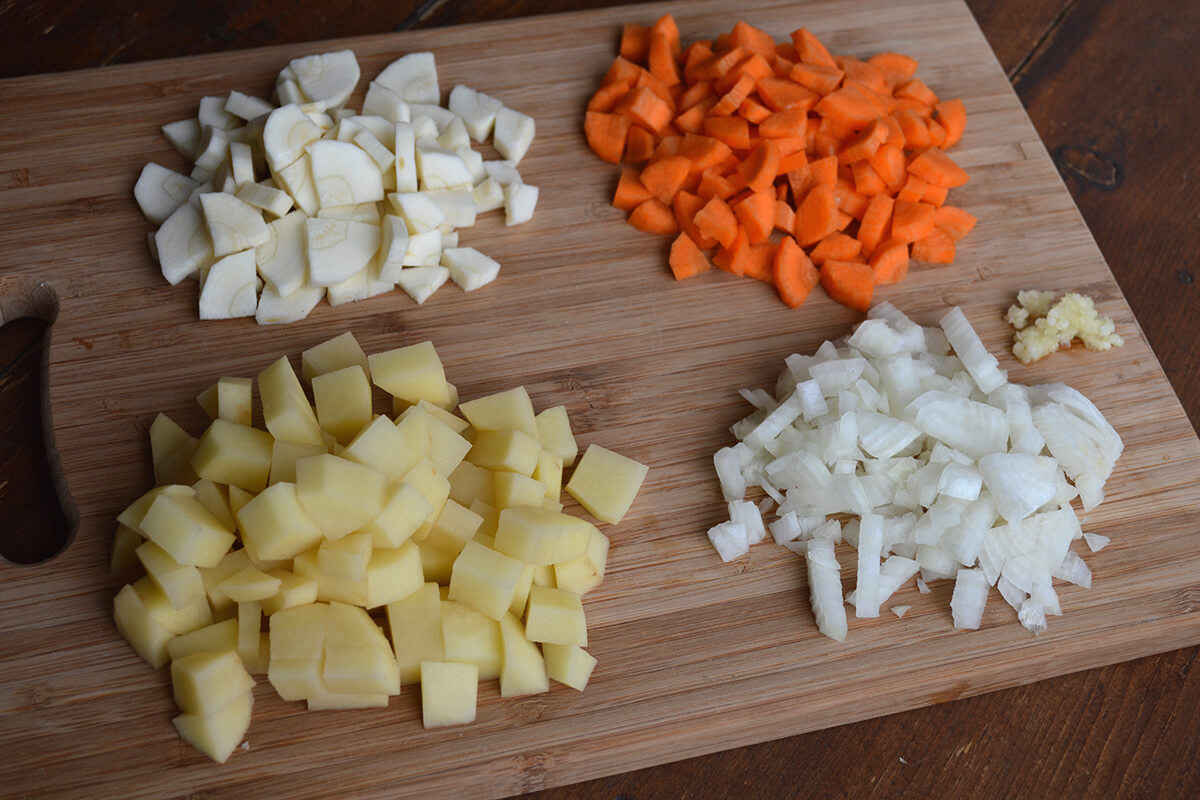 Heat the oil in a small pan over medium heat. Fry the onion, garlic, potato and carrot until soft (about 5 minutes). Add the parsnip, water and turkey and bring to boil. Reduce the heat, cover and simmer for 15 minutes stirring from time to time.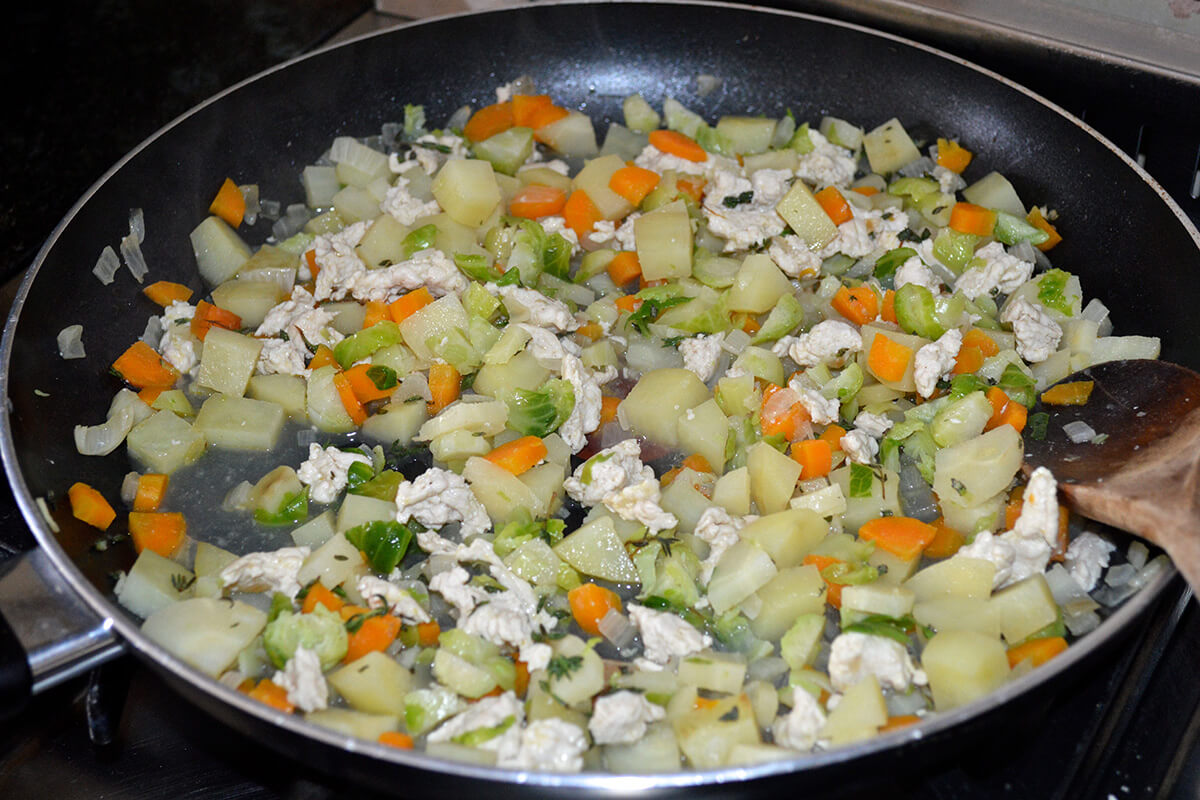 Add the chopped cooked sprouts and bring the temperature up to nearly boil, add the sage and thyme. Serve as is for toddlers, mash or puree the casserole to a smoother texture for babies.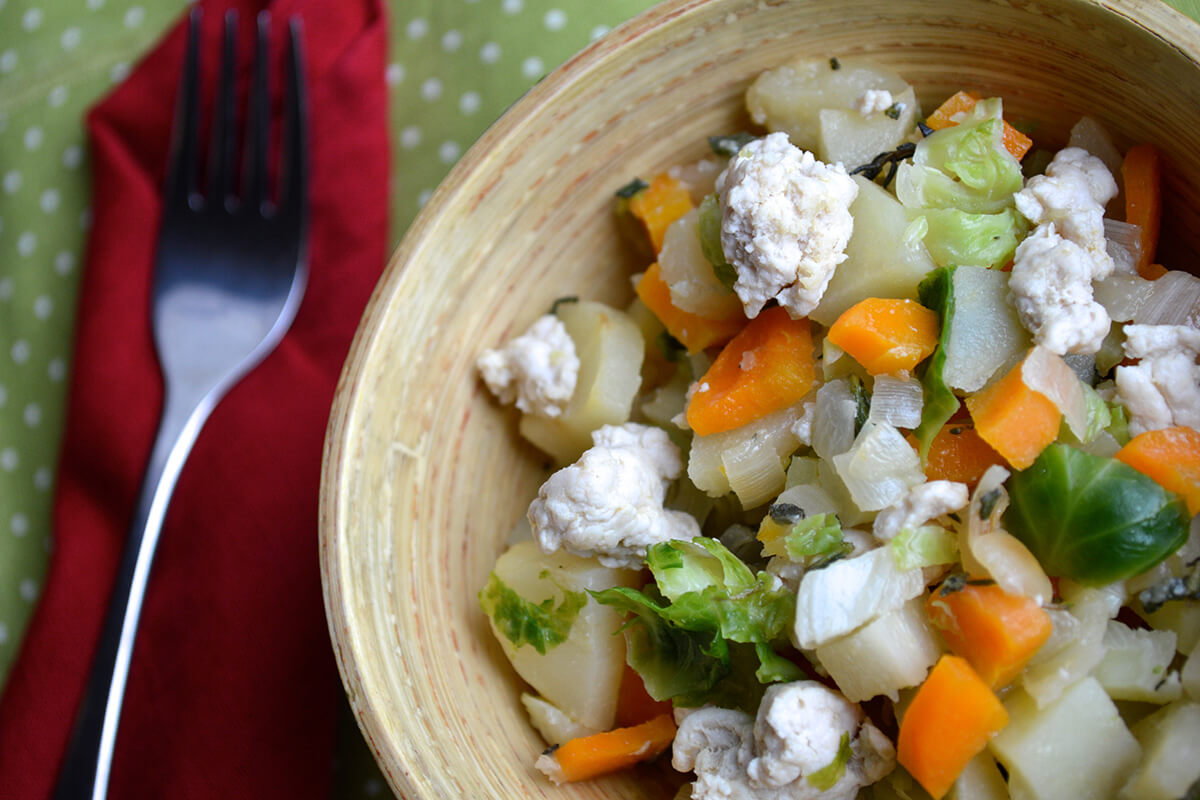 Turkey mince & baby led weaning is a great combination! In fact, this is one of our favourite turkey mince baby food recipes as it's so easy to adjust to your baby's weaning stage.

Why not use whichever vegetables are in season? Always add any quick cooking greens at the end of the cooking stage of this baby casserole recipe, as they cook the fastest.
Image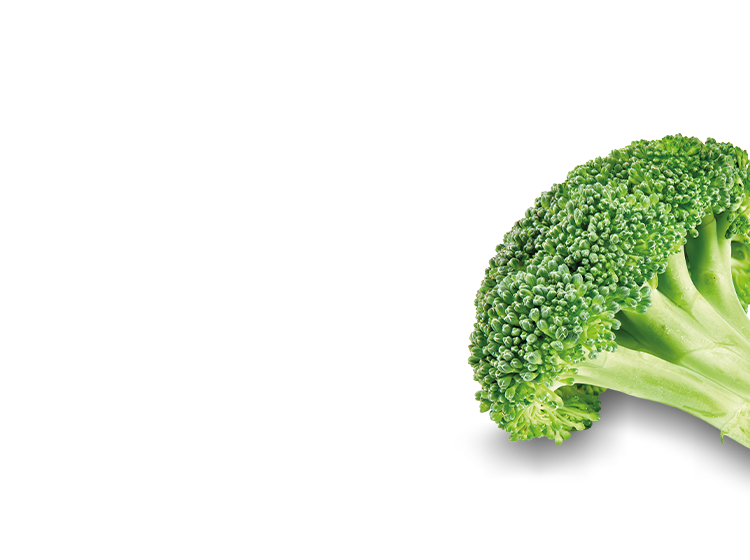 Image