Image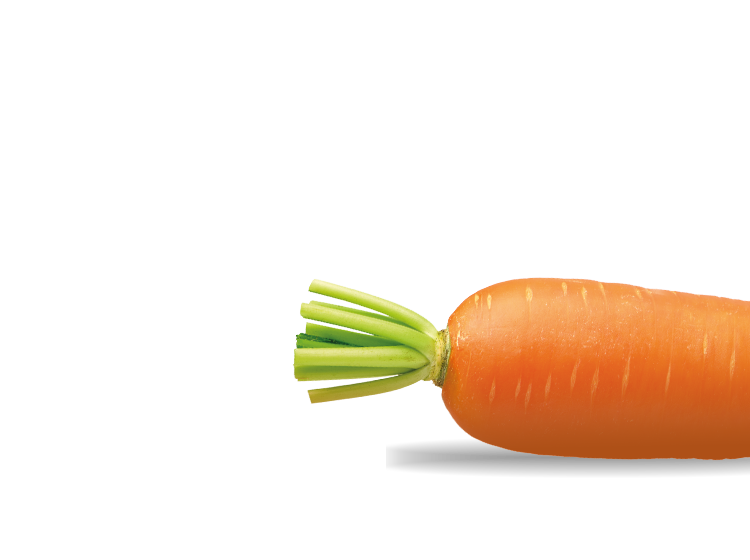 Ingredients
Filling 

½ a medium butternut squash (or other squash)

Drizzle of vegetable oil for cooking

Sprinkle of fresh thyme

1 leek  

1 garlic clove 

200ml milk

6 eggs

Pinch of ground black pepper (optional)

50g feta cheese

50g parmesan cheese or vegetarian equivalent

Crust

2 sweet potatoes

1 egg

Pinch of ground black pepper (optional)
Allergens warning
This product contains:

Eggs, Milk

This product is suitable for:

Vegetarian, Gluten free
Image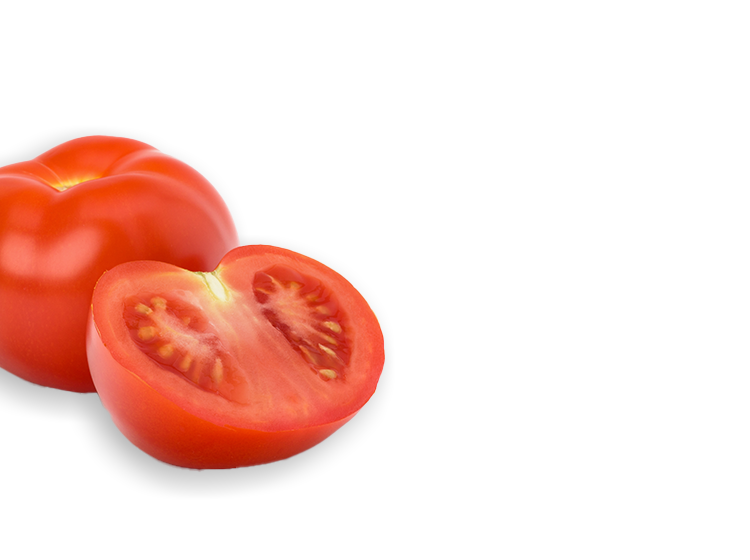 Pre-heat your oven to 220°C / 200°C fan / gas mark 7, then grease and line a loose bottom tart tin. Peel and grate the sweet potato then mix with beaten egg and a little black pepper, if using. Press into the bottom and up the sides of the tin, then place onto a rimmed baking tray and bake for 25 -30mins until golden and crispy at the edges.
Meanwhile, peel and dice the squash, drizzle with oil and a little thyme, and roast for 25 mins in the hot oven.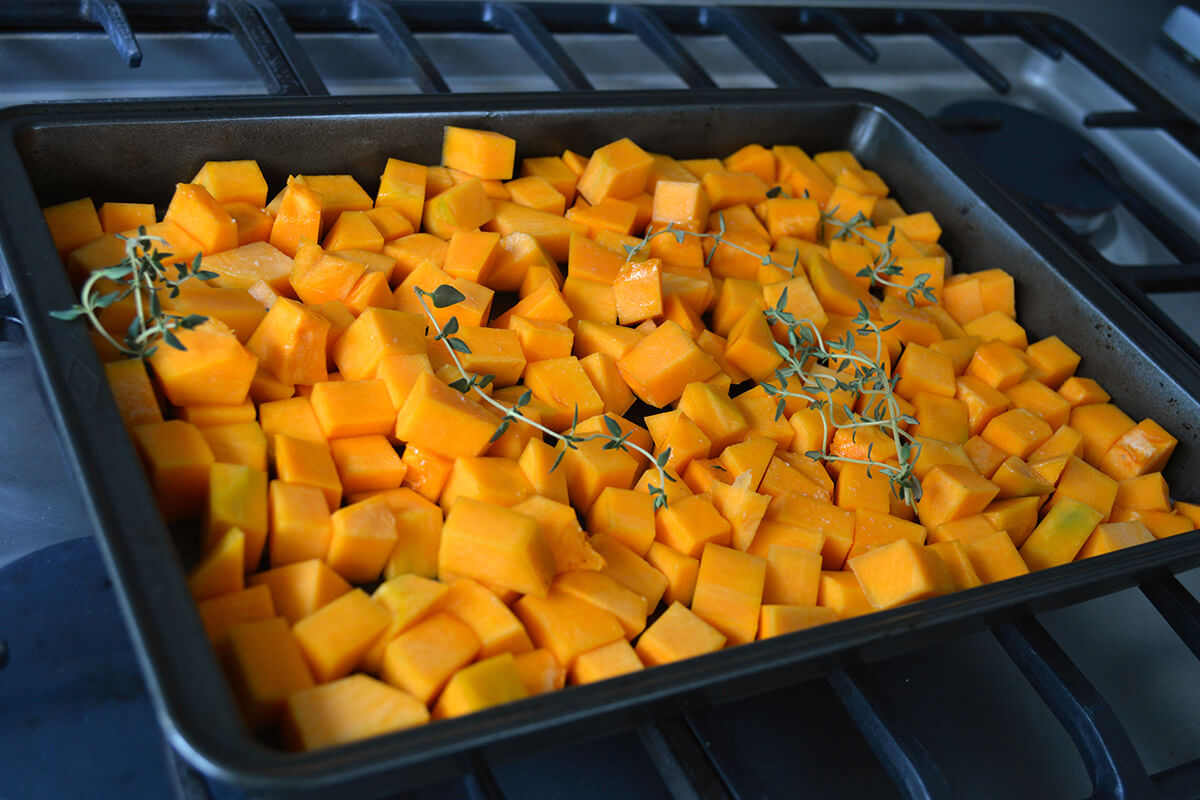 Remove the tart case from oven and use the back of a spoon to smooth over the surface of the crust whilst warm. Seal up any holes that may have appeared. Once the squash has roasted, remove from the oven, set aside and then turn the heat down to 180°C / 160°C fan / gas mark 4.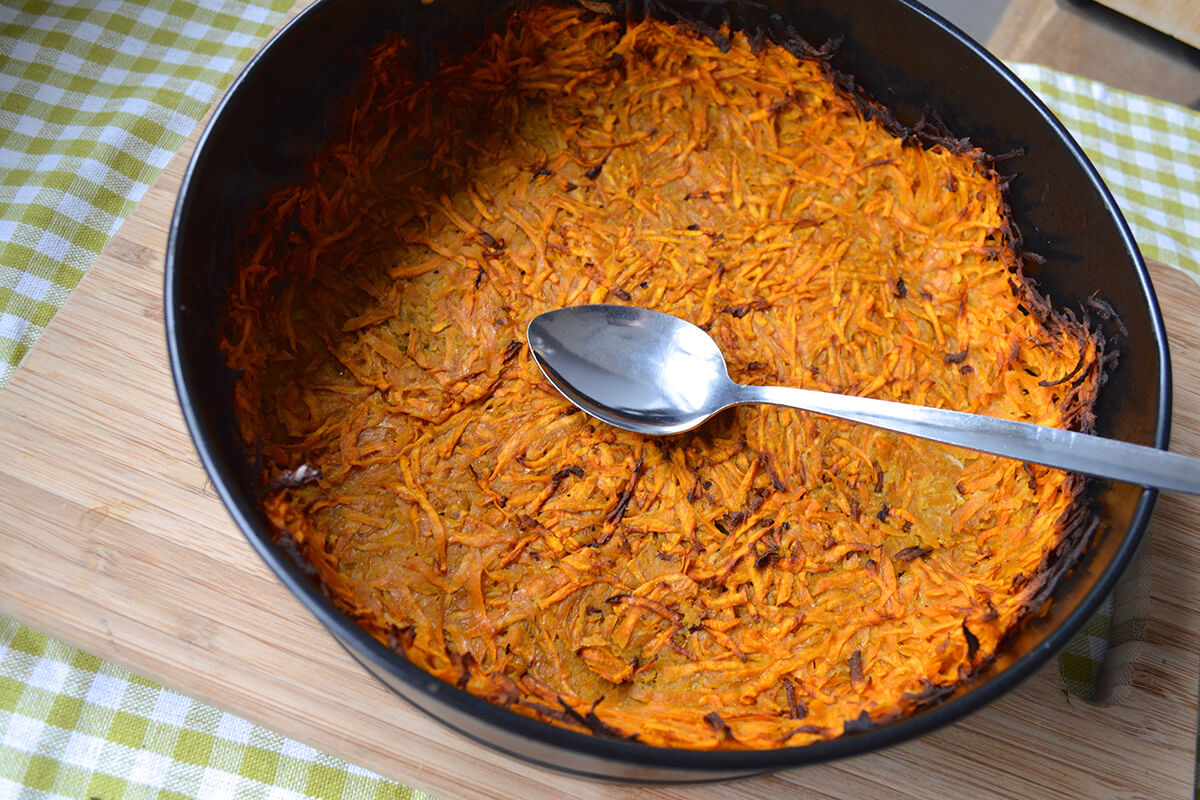 Finely slice the leek, crush the garlic, and sauté in a little oil over a low heat until soft. Whisk together the milk, eggs and black pepper. Place the cooked squash, leeks and crumble the feta into the tart crust and pour over the egg mixture. Grate the parmesan on top.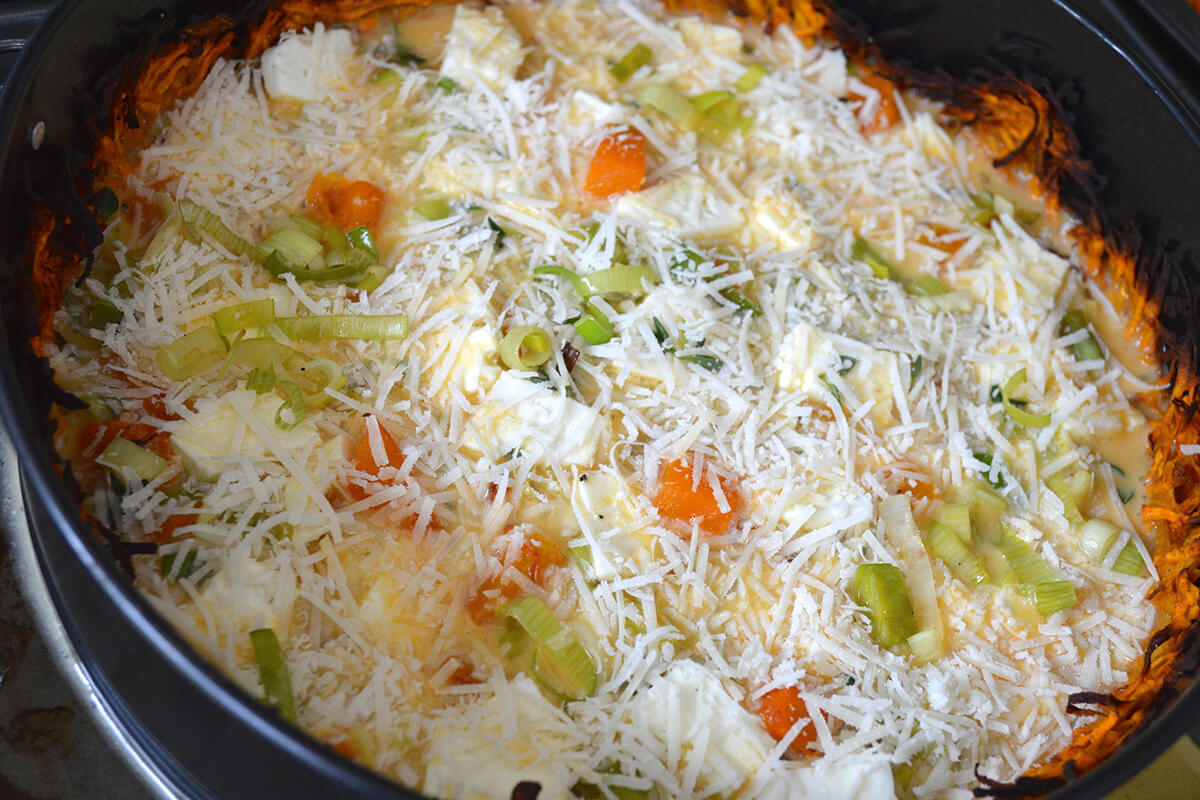 Bake on the rimmed baking tray for 25-30mins until set and golden. The very edges of the sweet potato crust may catch, in which case these can be snipped off with a pair of scissors before serving.  Allow to cool and cut or mash up a little for younger babies.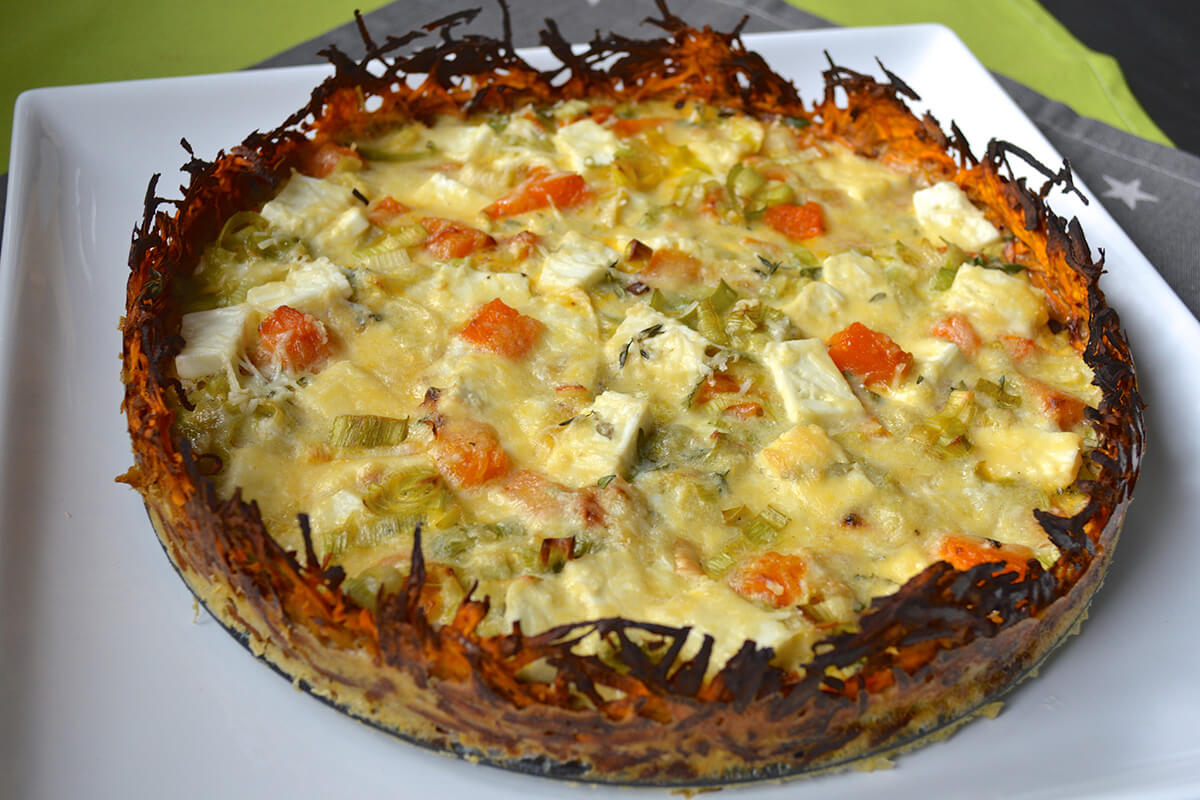 Serve hot or cold with fresh greens or a salad.
The tin doesn't have to be lined, but it helps prevent the filling from leaking out of the tart case on to the tray. It also helps if the tart case is still warm when you pour the filling in, as the egg will start to set more quickly. Try to work quickly when pouring in the egg and get it into the oven as soon as possible. A little may leak out, which will be caught on the tray underneath.
Image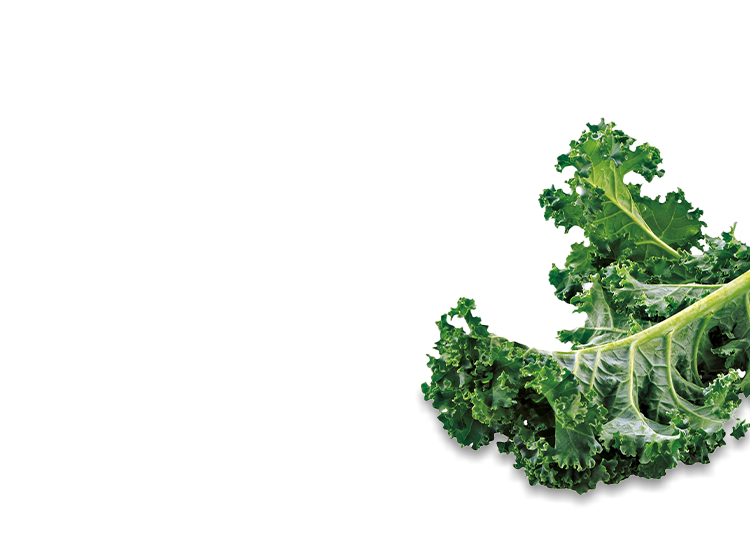 Image