Image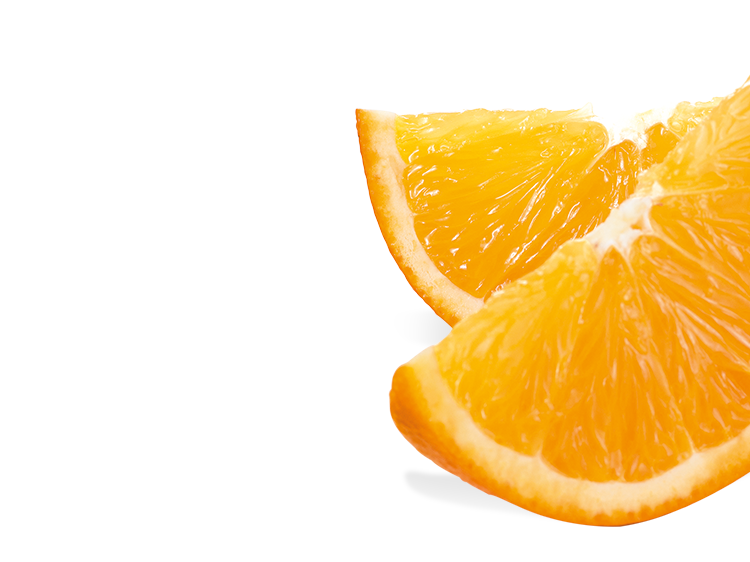 Ingredients
2 semi-circle slices of orange

2 red grapes, sliced into circles, plus 1 red grape, halved lengthways

4 fifths of an Organix Banana & Date Chunky Fruit Bar

1 raisin, cut into two
Allergens warning
This product contains:

No allergens

This product is suitable for:

Vegan, Vegetarian, Gluten free, No dairy
Image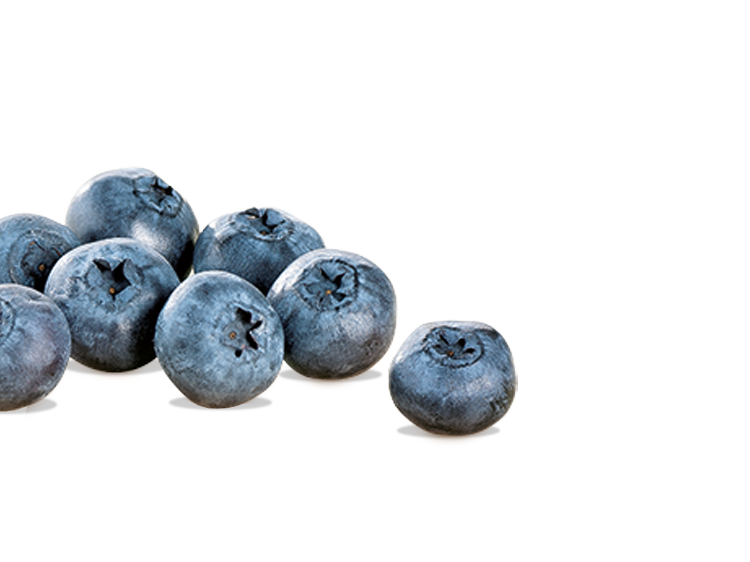 Place the two semi-circles of orange in the middle of the plate, pushed together to form a circle.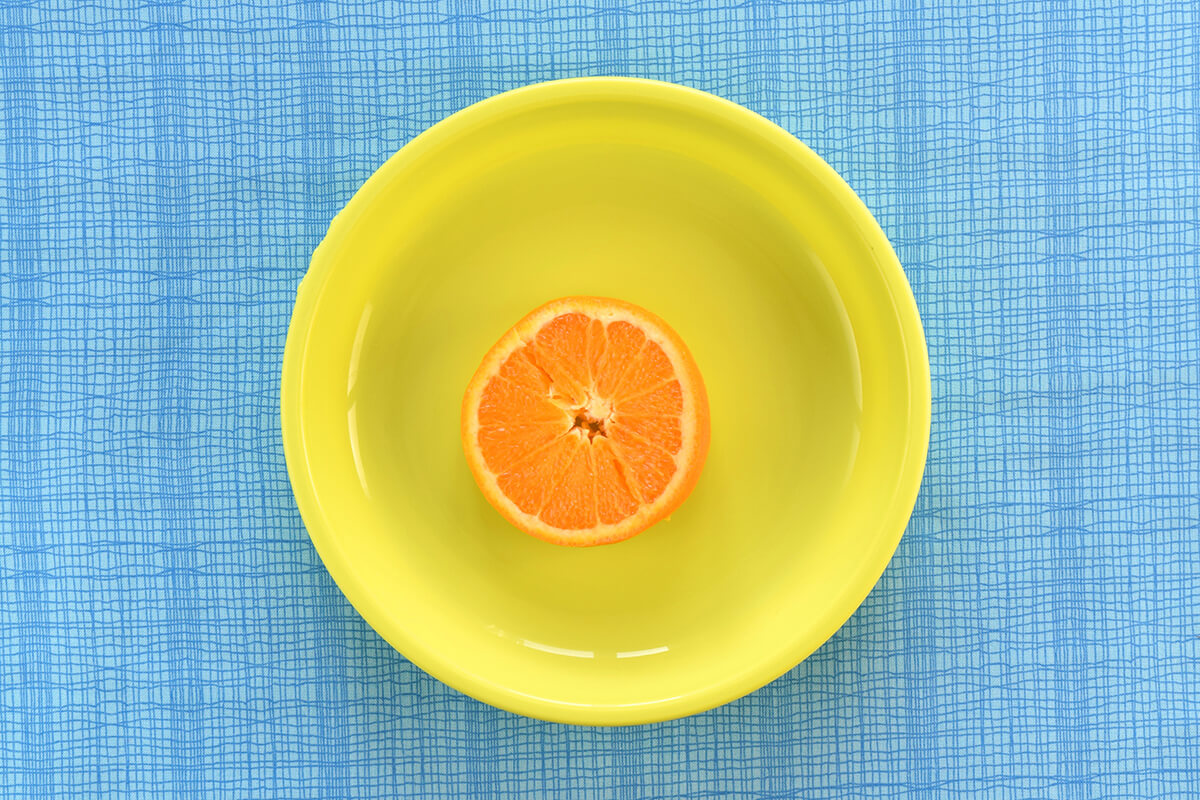 Add the half grape for the head, then arrange the round grape slices on the top of the orange for the shell.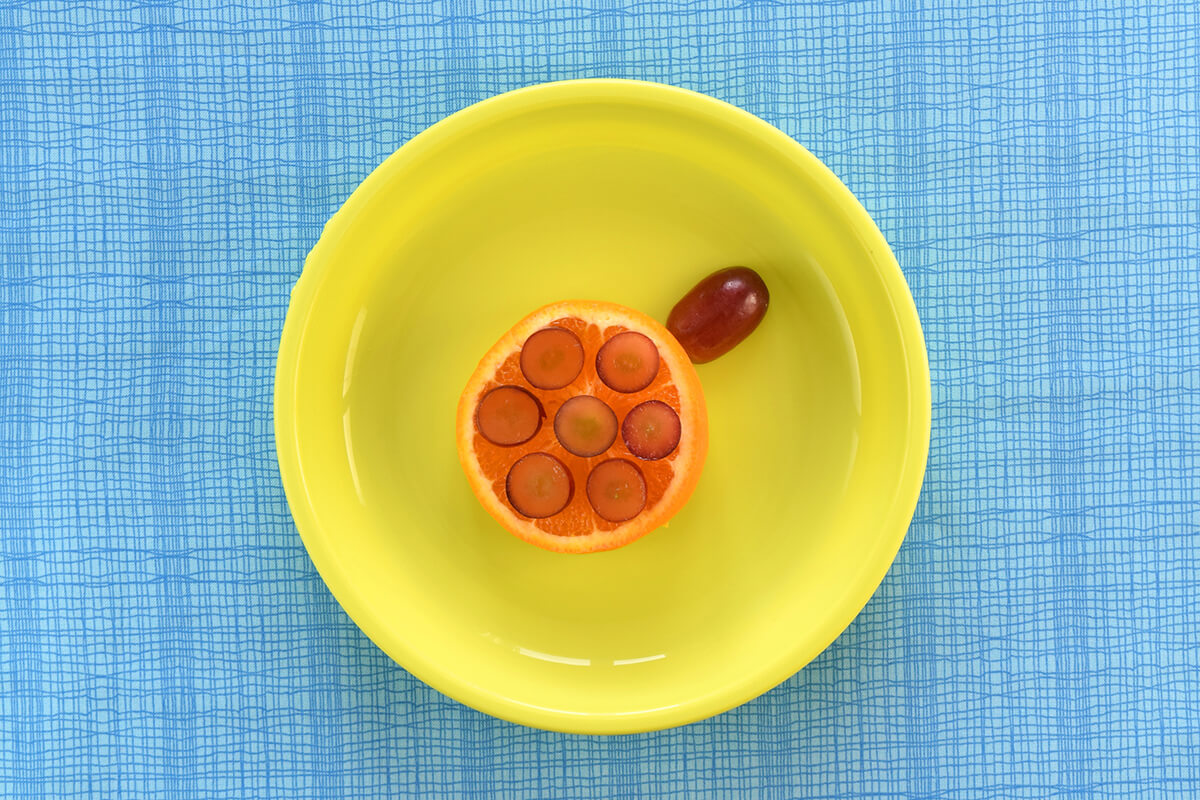 Cut the Organix Fruit Bar into chunks, then arrange the pieces around the edge of the orange for the turtle's legs.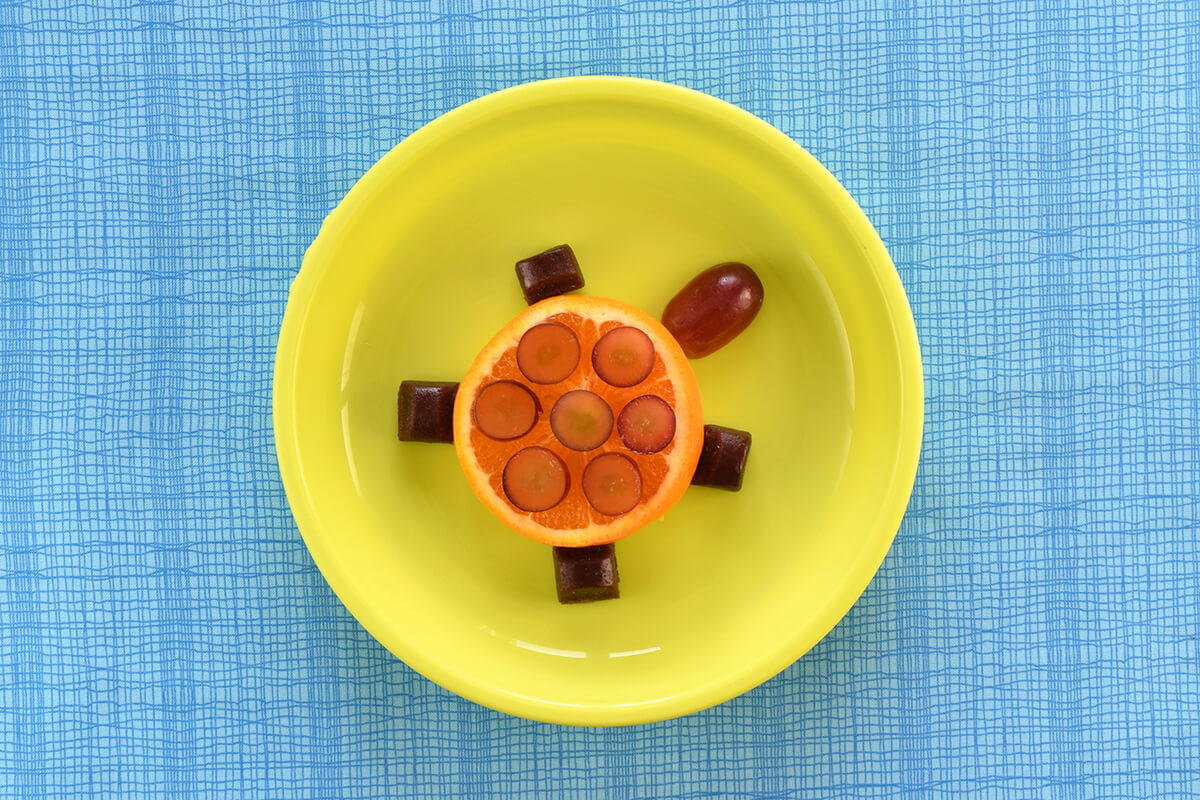 Finish the turtle off by placing the two raisin halves on the grape 'head' for the eyes.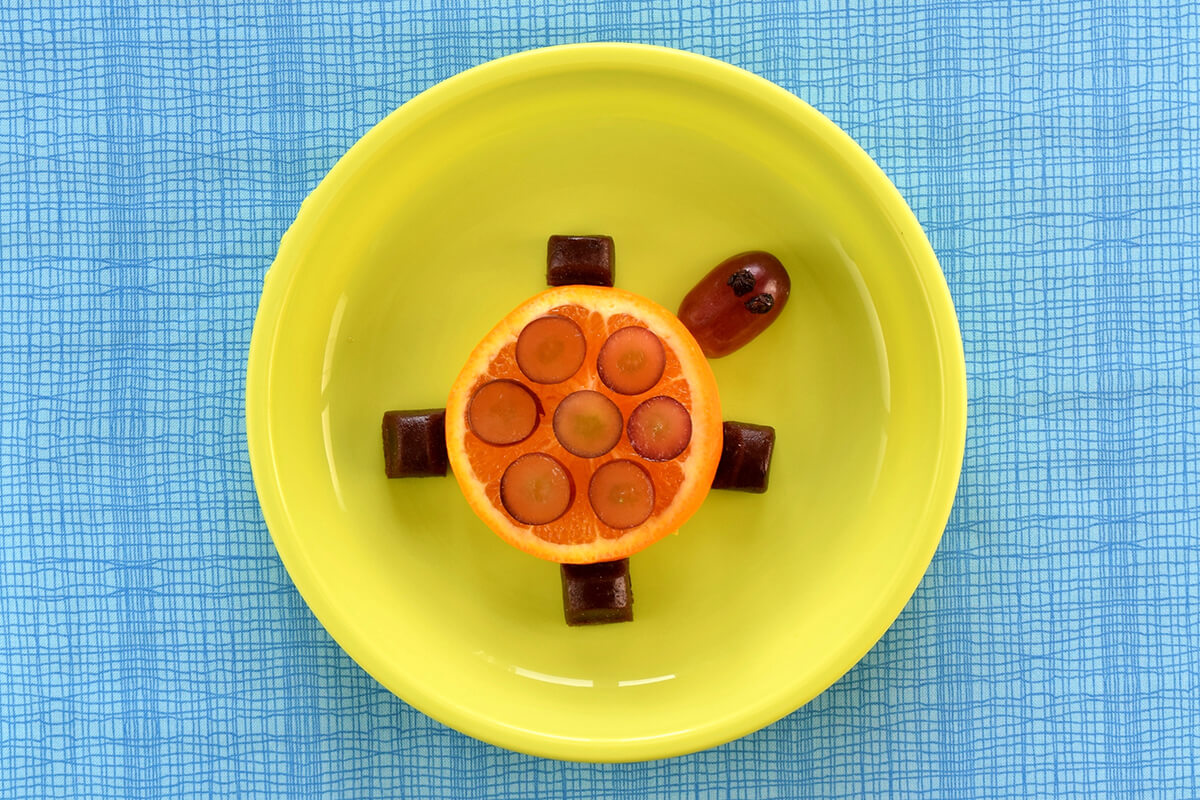 Image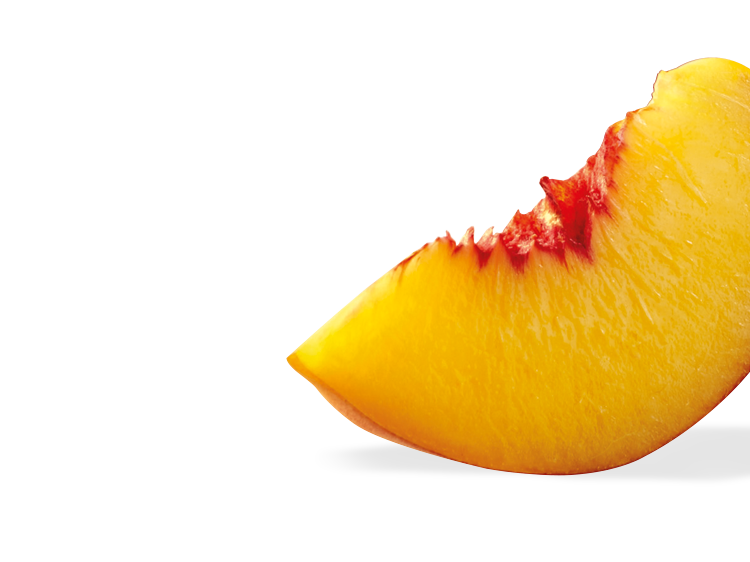 Image