Image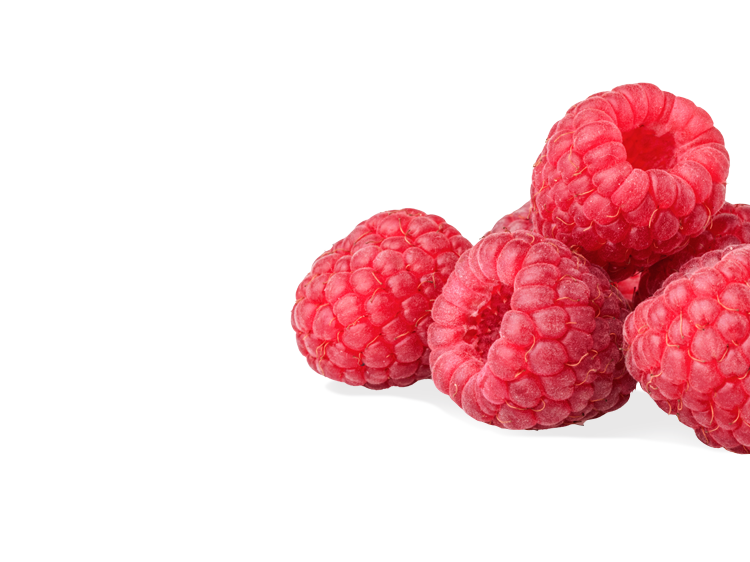 Ingredients
Muffins:

250ml butternut squash / pumpkin puree (around ½ butternut squash) - use a sweet variety

150g butter (or coconut oil)

4 eggs

6 tbsp / 90ml maple syrup

½ tsp vanilla extract

2 tsp mixed spice

300g self-raising flour (choose a gluten free option if you prefer)

For decorating:

Greek yogurt / cream cheese

Butternut squash puree
Allergens warning
This product contains:

Eggs, Milk

This product is suitable for:

Gluten free, Vegetarian
Image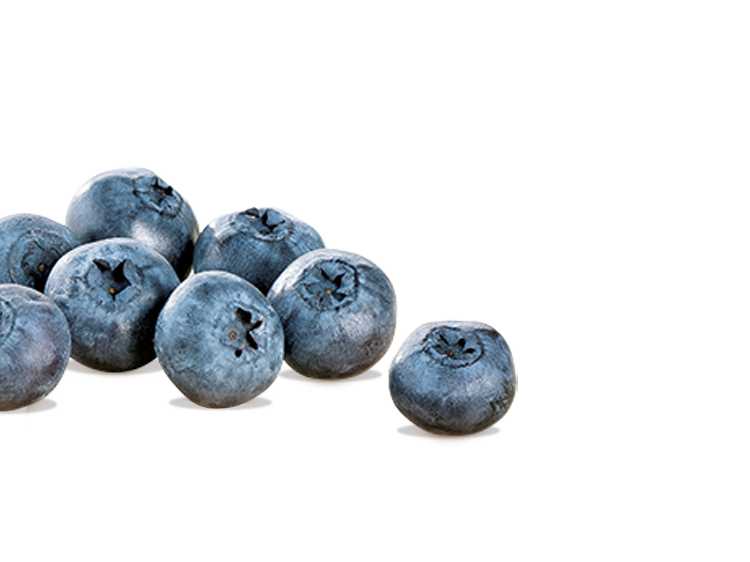 Start by making a butternut squash/pumpkin puree (unless you have some pre-made). Peel the squash, cut into chunks and steam for around 20 mins until soft. Use a steamer or place in a covered colander over a pan of simmering water. In a bowl, blend the squash to a smooth puree, adding a little water if required to get a smooth consistency. A hand blender will give the smoothest texture, but a food processor or blender will be fine. 
Stir the butter, or coconut oil, into the warm puree to melt it, or if the puree is cold, gently warm together in a pan over a low heat until just melted, then allow to cool. If you are using a frozen puree, allow to defrost overnight, then gently warm through with the butter or oil. Pre-heat your oven to 180°C / 160°C fan / gas mark 4. Whisk the eggs, maple syrup, vanilla, mixed spice and cooled puree together in a large bowl with a hand whisk. Sieve in the flour and lightly stir using a metal spoon to avoid knocking out too much air.
Spoon the mixture into muffin cases in a muffin tin, fill the cases to ¾ full to allow them room to rise. Bake in the pre-heated oven for around 25 minutes until golden. To check they're cooked through, stick a knife in the centre and it should come out clean. Allow the muffins to cool completely before decorating. 
Let's decorate! For a pumpkin face – mix Greek yogurt or cream cheese, a drizzle of maple syrup, a pinch of mixed spice and a dollop of squash puree together to create an orange frosting. Spread on a muffin and decorate with a little kiwi for the pumpkin stem, and raisins for eyes and teeth.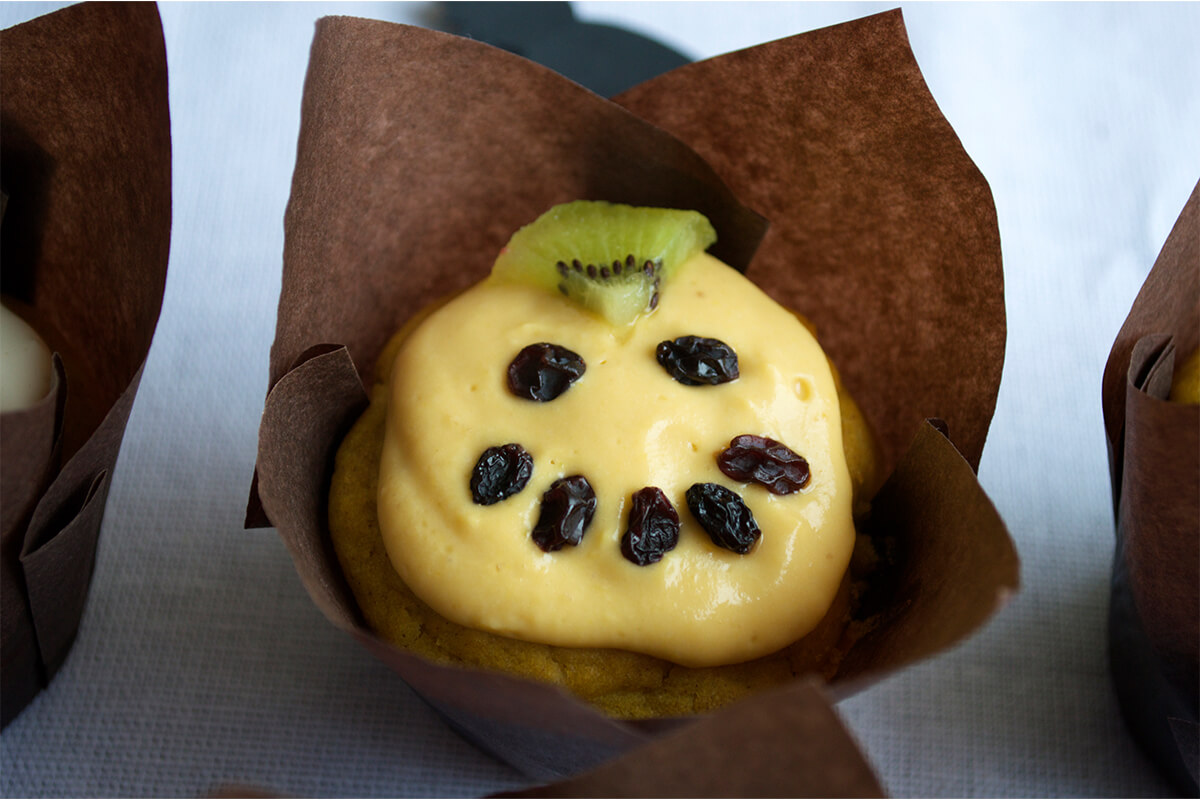 To make a spider – mix Greek yogurt or cream cheese with a drizzle of maple syrup. Spread this white frosting on a muffin and use a blackberry to create a spider's body, with sliced blueberries for legs. Or you can use some raisins and blueberries to create the body, and draw on the legs with a cocktail stick dipped in blackberry juice.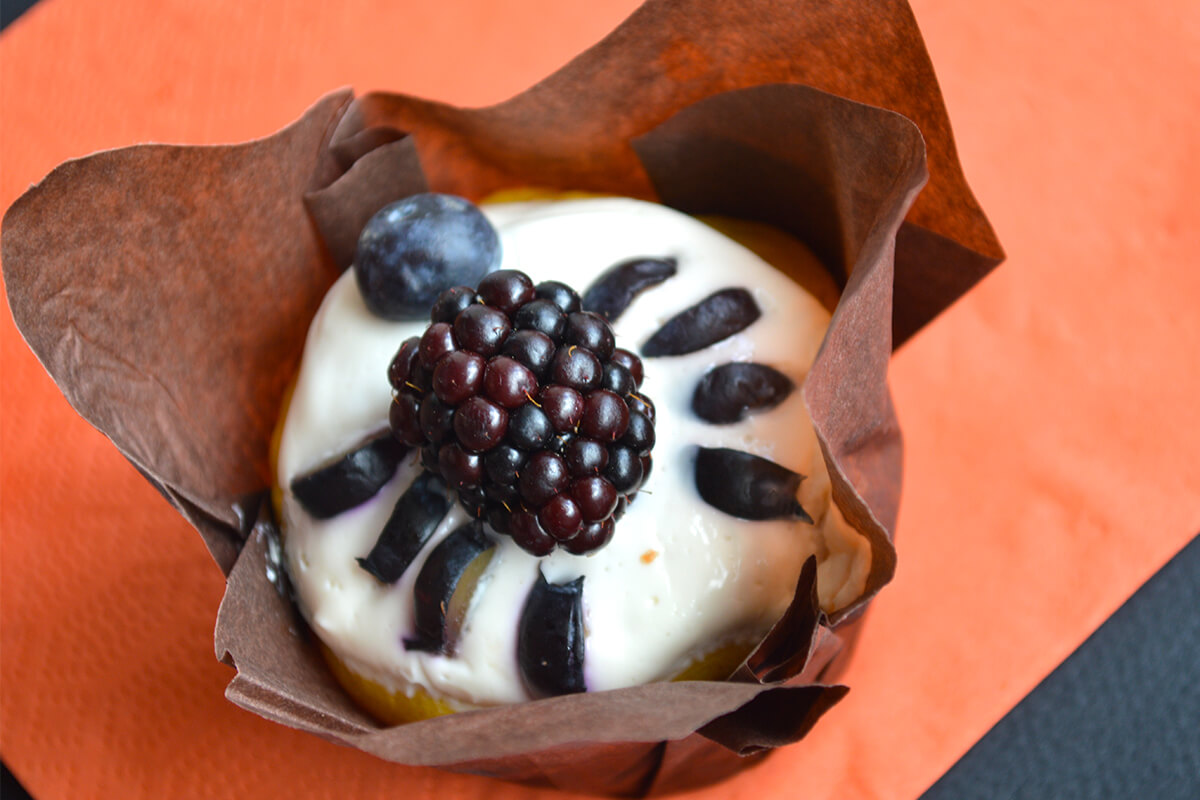 For Dracula – mix Greek yogurt or cream cheese, a drizzle of maple syrup and a dollop of blackberry puree to create a reddish / purple frosting. Spread onto a muffin, then sprinkle poppy seeds at the top to create a Dracula widows peak hairline, (use a cocktail stick to help guide the seeds). Use raisins and cut up goji berries as eyes, a goji berry mouth and white frosting for Dracula fangs!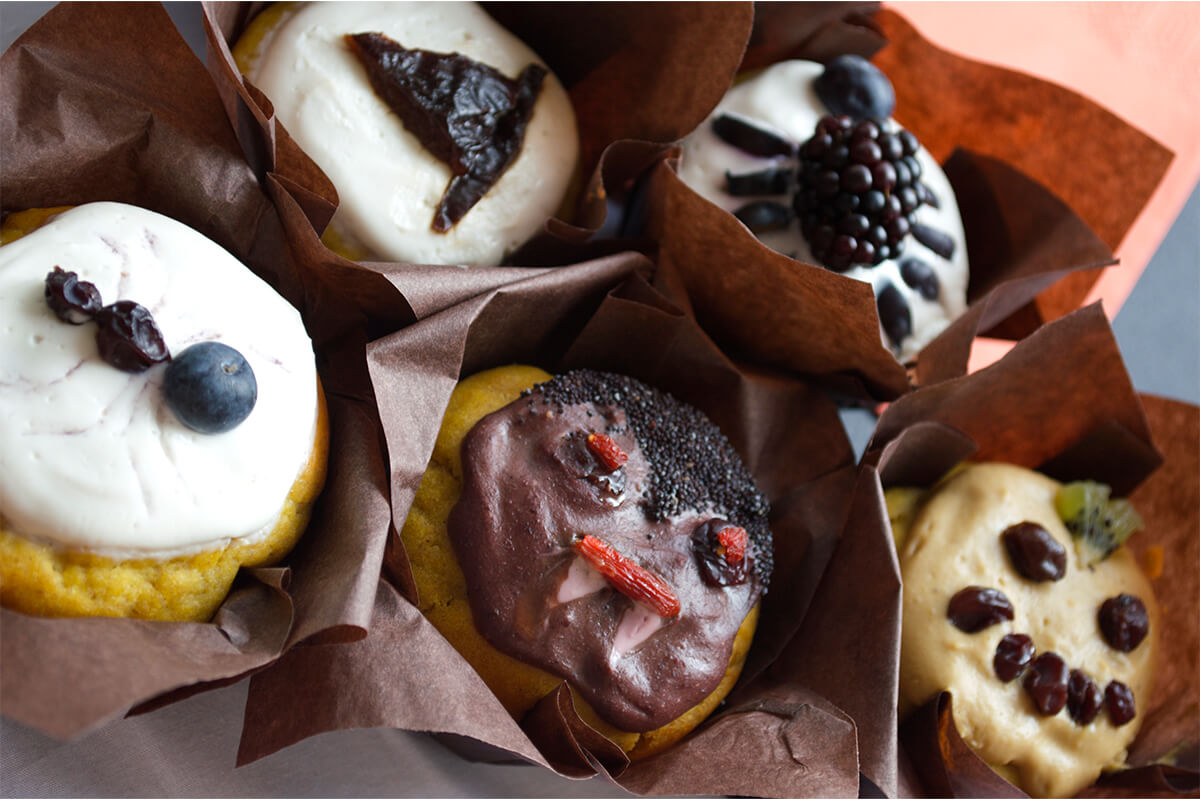 To make a witches hat, use the white frosting from the spider muffins and use cut up dried prune to make a black hat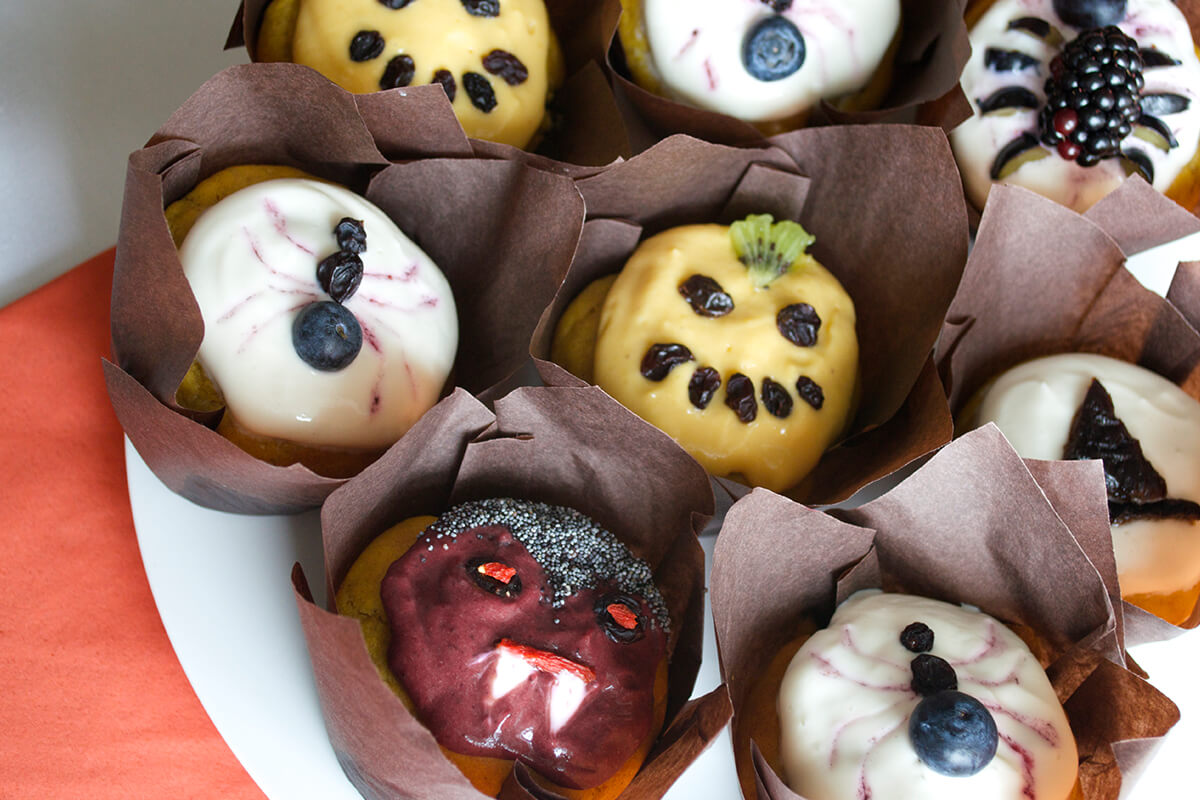 As these muffins won't stay fresh as long as cakes made with caster sugar or similar, it's best to bake, decorate and eat them on the day you make them. They can be kept in an air tight container (without the decorations) in a cool place for up to 3 days, otherwise you can freeze them, and defrost in a couple of hours, then decorate before serving. This recipe can be made at any time of year - simply adapt the decorations to fit. You can also adjust the fruit puree and spice - experiment with whatever is in season. Vanilla and raspberry would be delicious for a summer's day!
Image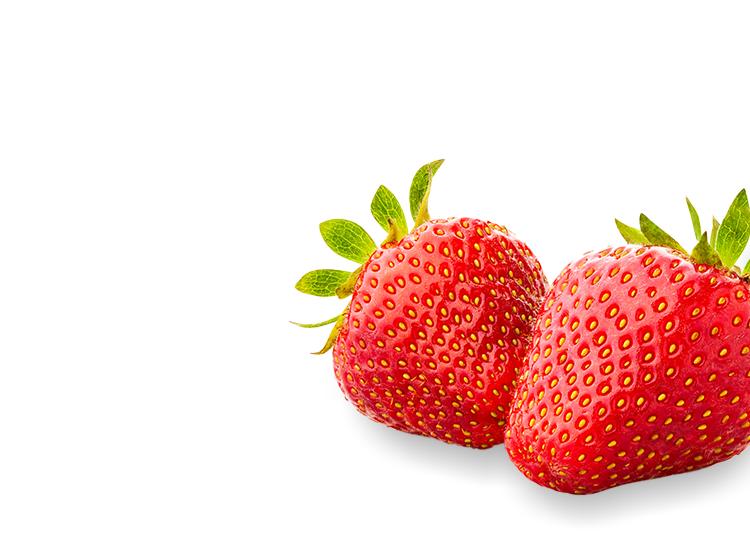 Image