Image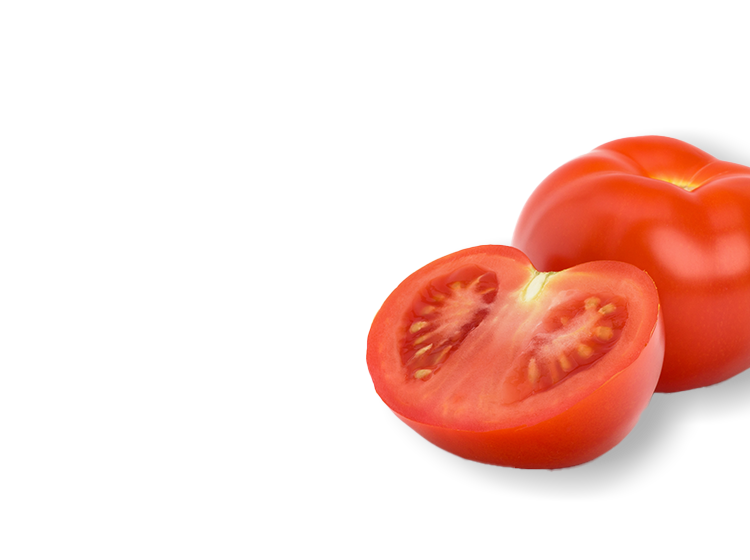 Ingredients
1 blood orange

For the wrap:

100g buckwheat flour

1 egg

300mls milk (or milk alternative - rice/oat/nut milk)

A little olive or coconut oil for frying

To complete the wrap:

¼ red pepper 

1 gem lettuce leaf

Some fresh coriander leaves (optional)
Allergens warning
This product contains:

Eggs, Milk

This product is suitable for:

Vegetarian
Image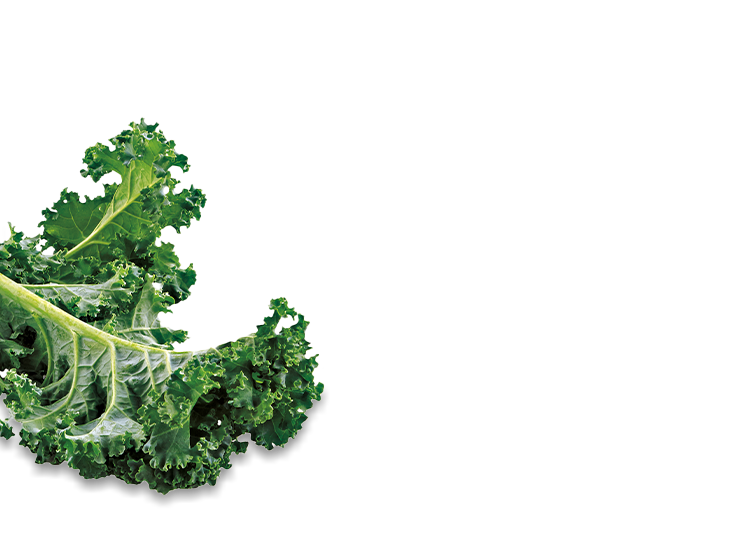 To make the wrap, simply whisk all ingredients (except the oil) together until very smooth. Ideally use an electric whisk if you have one. Allow batter to stand for about half an hour.
Heat a little olive oil or coconut oil in a 6 inch, non-stick frying pan. Ladle a scoop of batter into the pan – just enough to cover the pan surface, so the wrap is just less than 5mm thick. Tip the pan so the batter covers the surface, and allow to cook over a medium heat for a couple of minutes. Use a fish slice or palette knife to carefully see if it is cooked on the bottom. Once it's cooked on one side, slide the fish slice or palette knife under the wrap and flip it over. Cook the other side for a couple more minutes until golden. Repeat with the rest of the mixture. Allow the wraps to cool on a wire rack, or if you prefer them warm they can be kept warm in a low oven.
To make the spread, peel the butternut squash and red onion, and chop into large chunks. Place on a baking tray, drizzle with the oil and sprinkle with the garam masala, then bake in a medium oven for about 20 - 30 minutes until nicely roasted.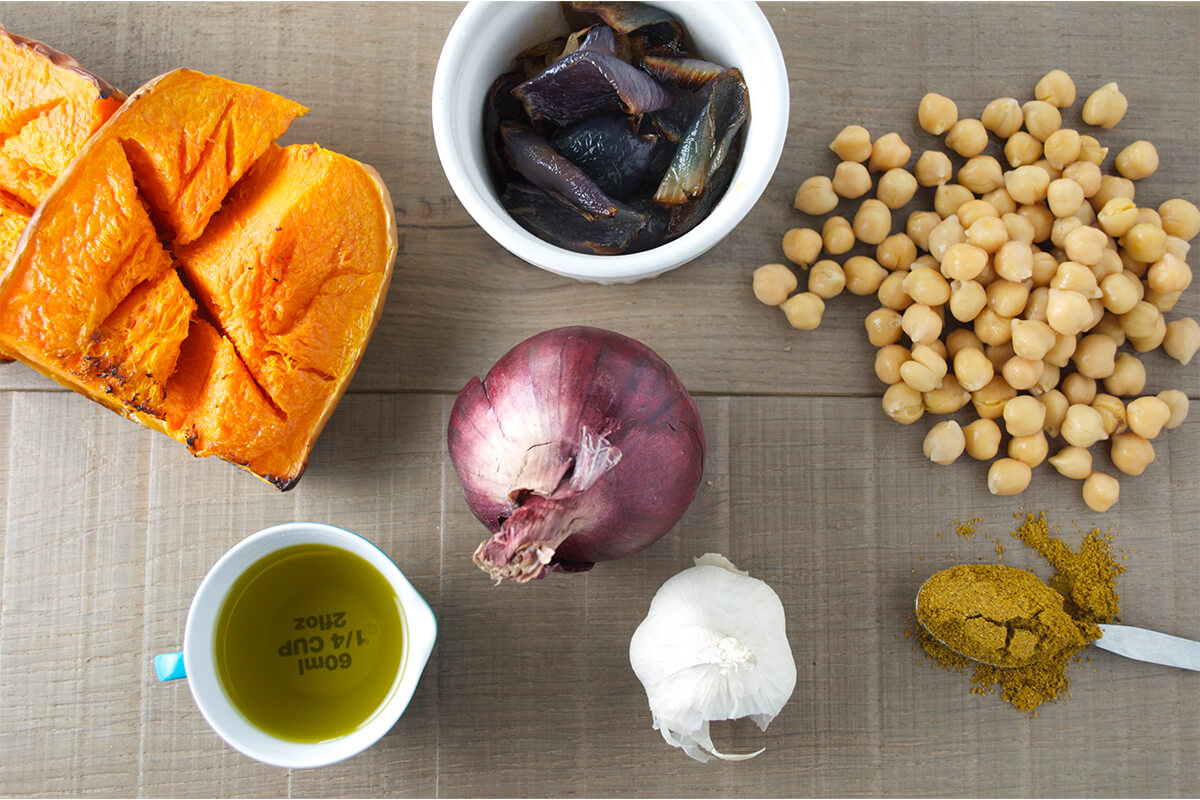 Whilst the squash is roasting, dice the red pepper into 1cm bite sized pieces, place on a baking tray and drizzle with a little oil, then bake for about 15 minutes alongside the squash until also nicely roasted (quick tip: you could roast a whole red pepper and save the rest in the fridge for up to 4 days for another wrap or recipe).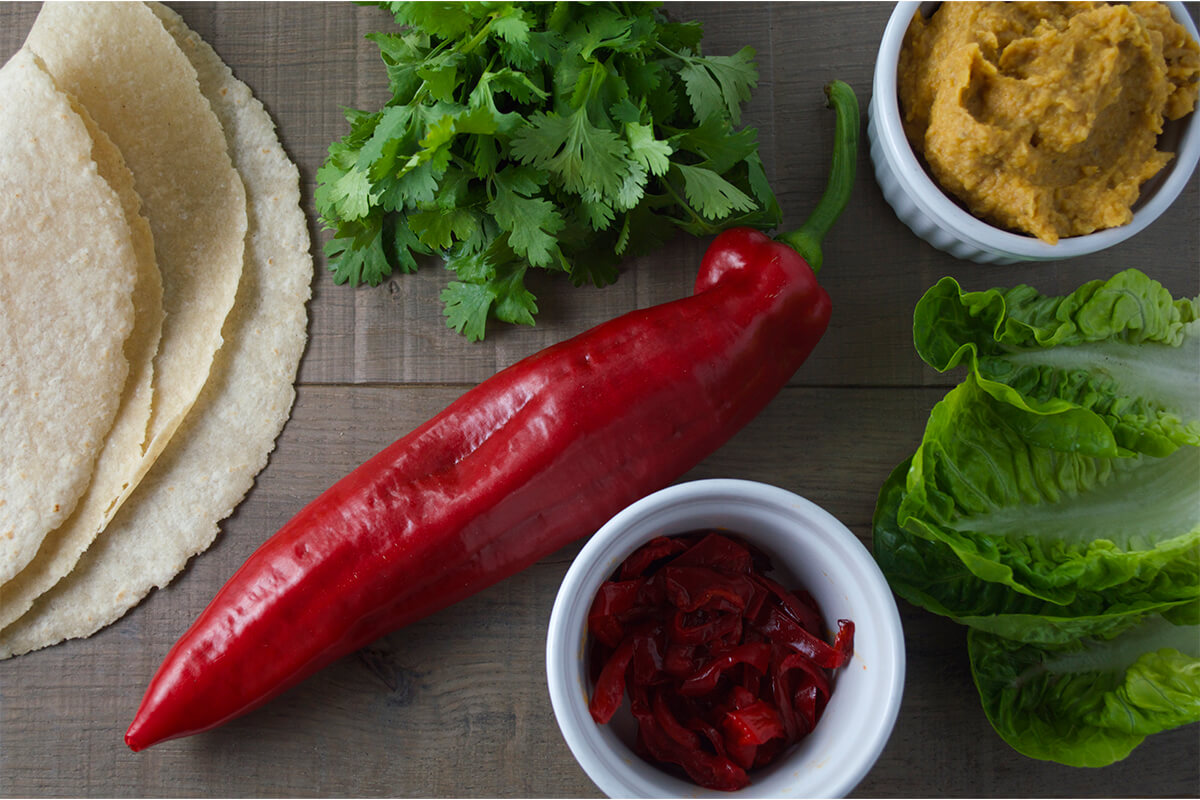 Once the squash and onion have cooled slightly, drain and rinse the tinned chickpeas, then combine all the spread ingredients in a food processor until smooth. If you don't have a food processor the ingredients can be mashed together. Add a little extra water to loosen and make smoother if you prefer.
Spread the wrap all over with some of the squash and chickpea spread, then shred the gem lettuce leaf and layer in a line in the middle of the wrap, followed by the roasted red pepper and some chopped coriander leaves. Roll up the wrap and slice into bite size rolls - tasty!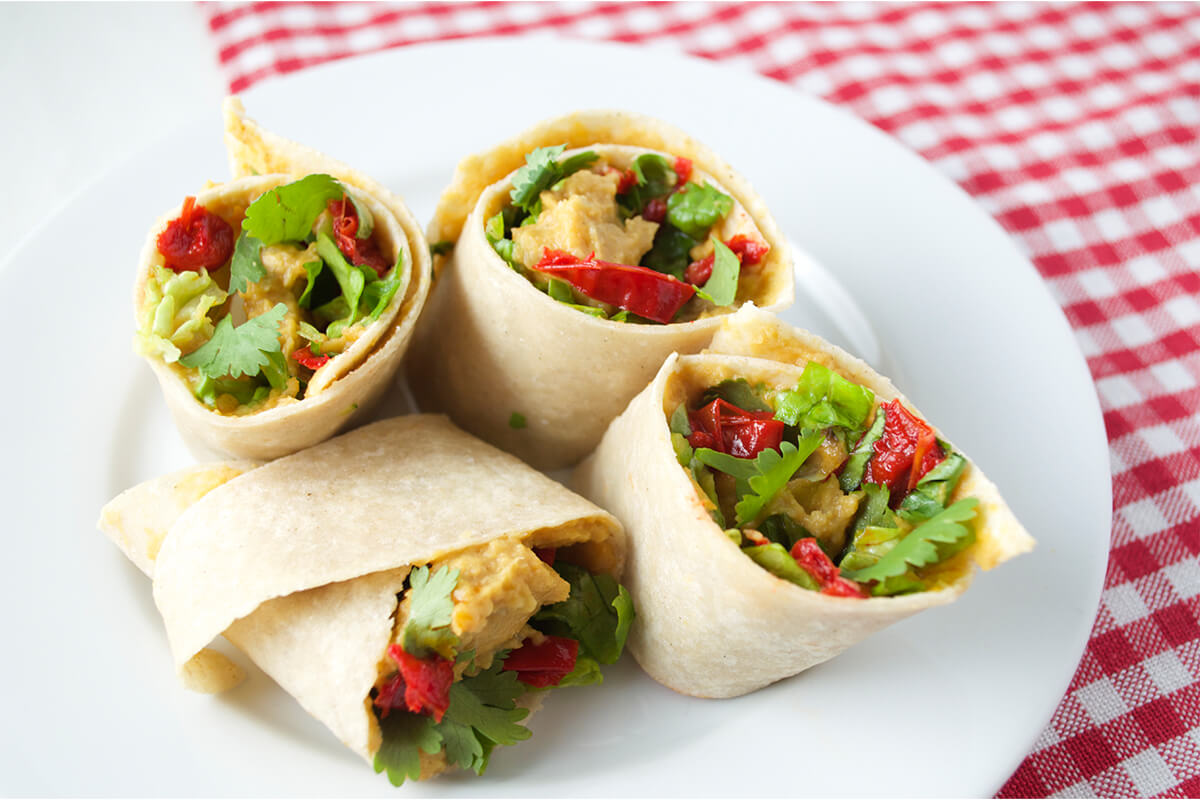 Image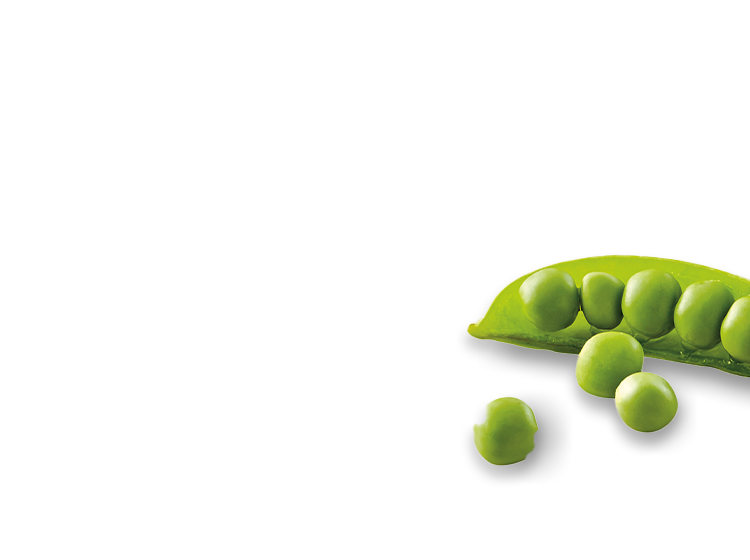 Image