Ingredients
150g butter (or vegetable oil if you prefer)

8 tbsp runny honey

2 eggs

100g ground almonds (can be replaced with ground seeds or rice flour  - if using rice flour add an extra 20g of butter/oil for moisture)

85g rice flour

2 tsp vanilla extract

1 tsp baking powder

300g gluten free oats (or regular oats if you prefer)

75g raisins
Allergens warning
This product contains:

Eggs

This product is suitable for:

Vegetarian, No dairy, Gluten free
Image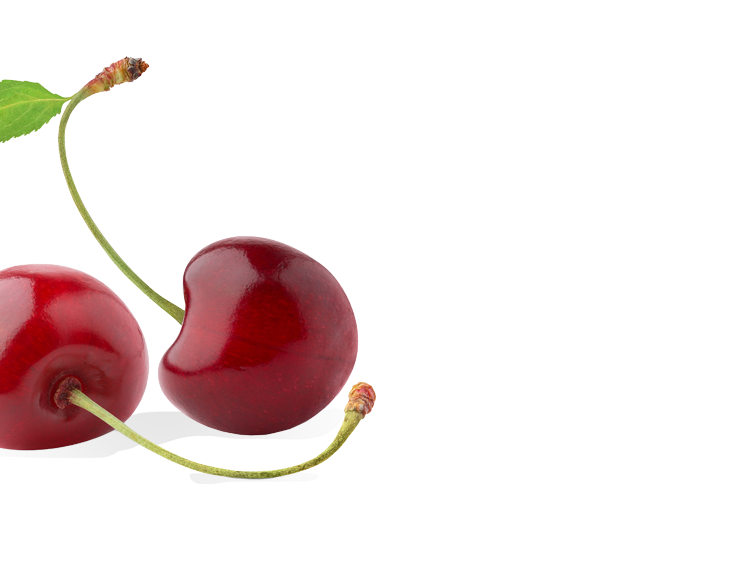 Pre-heat your oven to 200°C / 180°C fan / gas mark 6.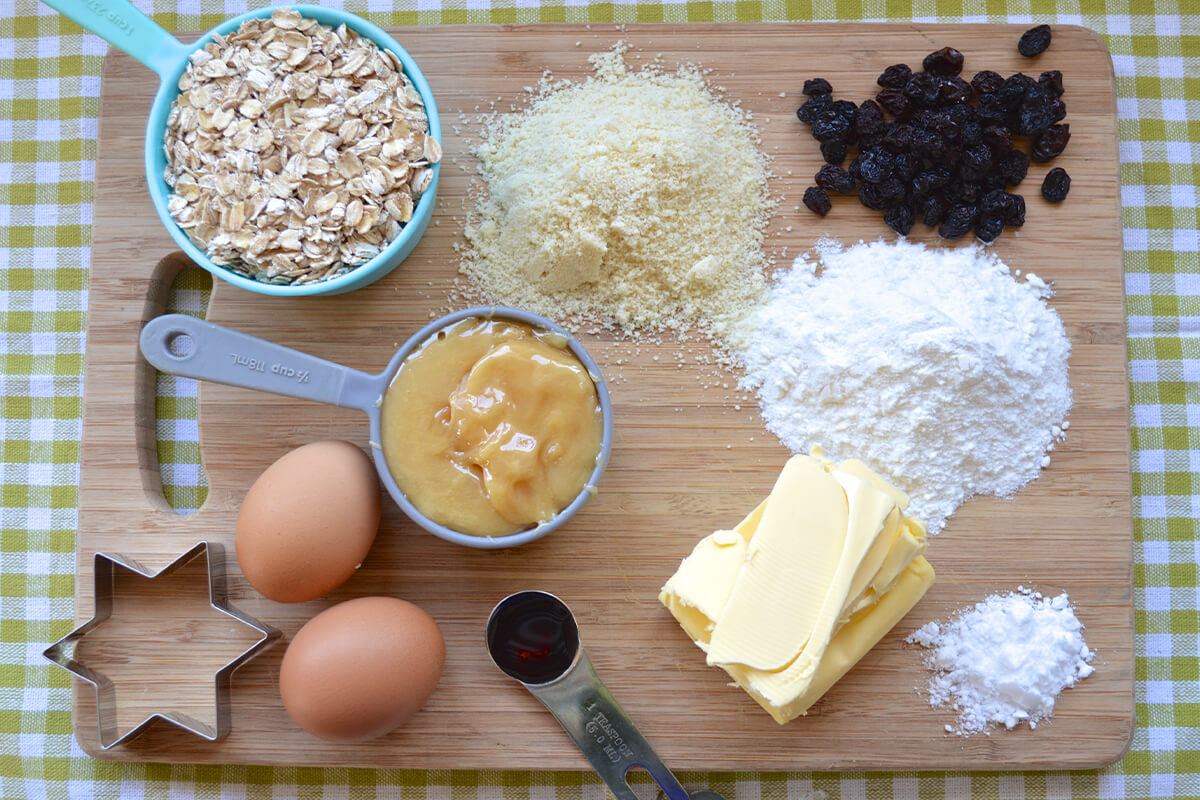 Mix the eggs in a bowl with all the other ingredients, then pour in the melted butter mixture and stir to combine.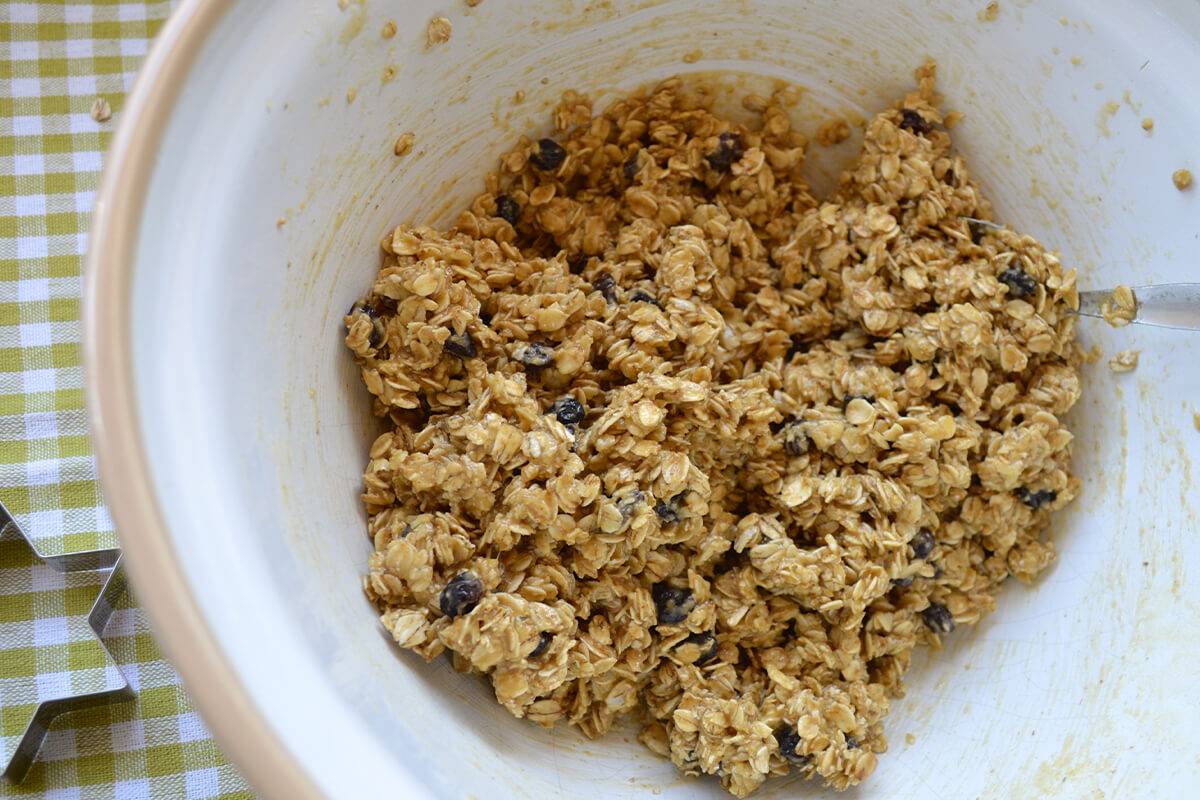 Line a baking tray with parchment paper. Place a star shaped cutter onto the lined tray and press some of the mixture into the cutter. Press with fingers to form into the shape, each star should be approx. 5mm deep.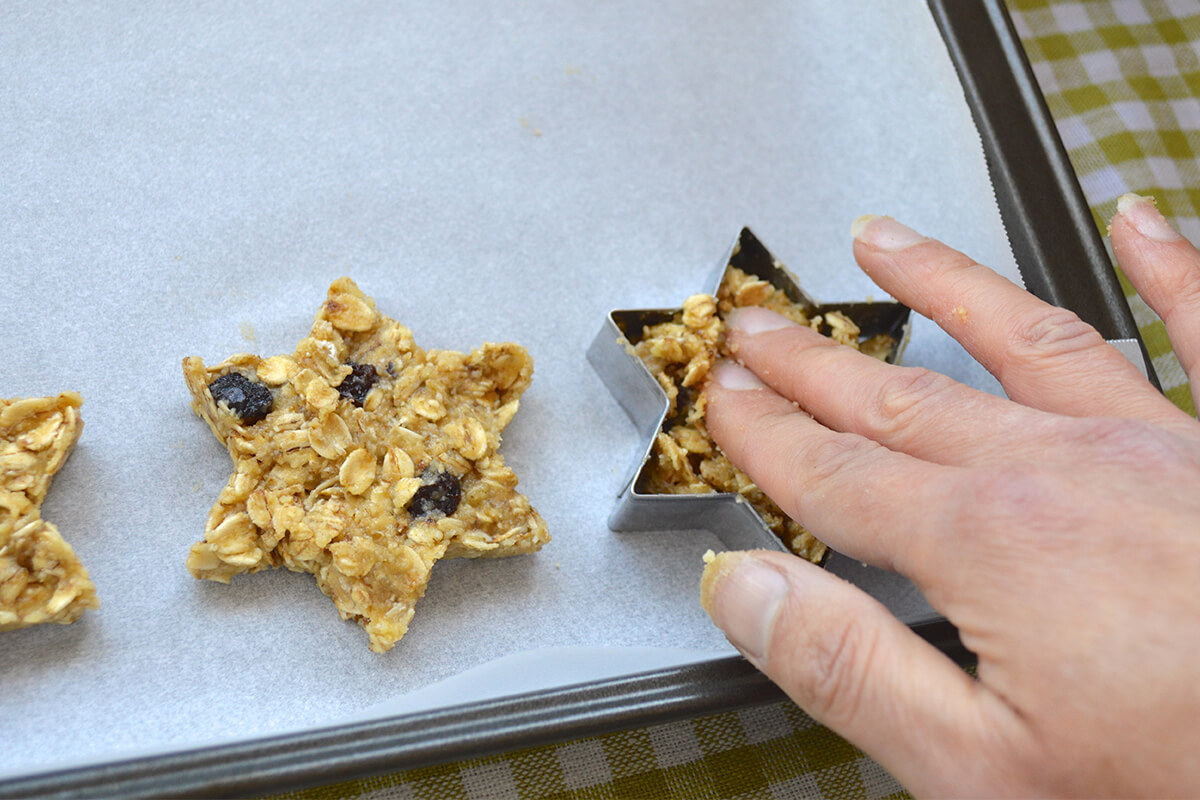 Carefully remove the cutter and repeat until you have used up all the mixture. You can create a hole in the top of each star with a straw before baking if you like, so you can thread them with ribbon to hang on the tree.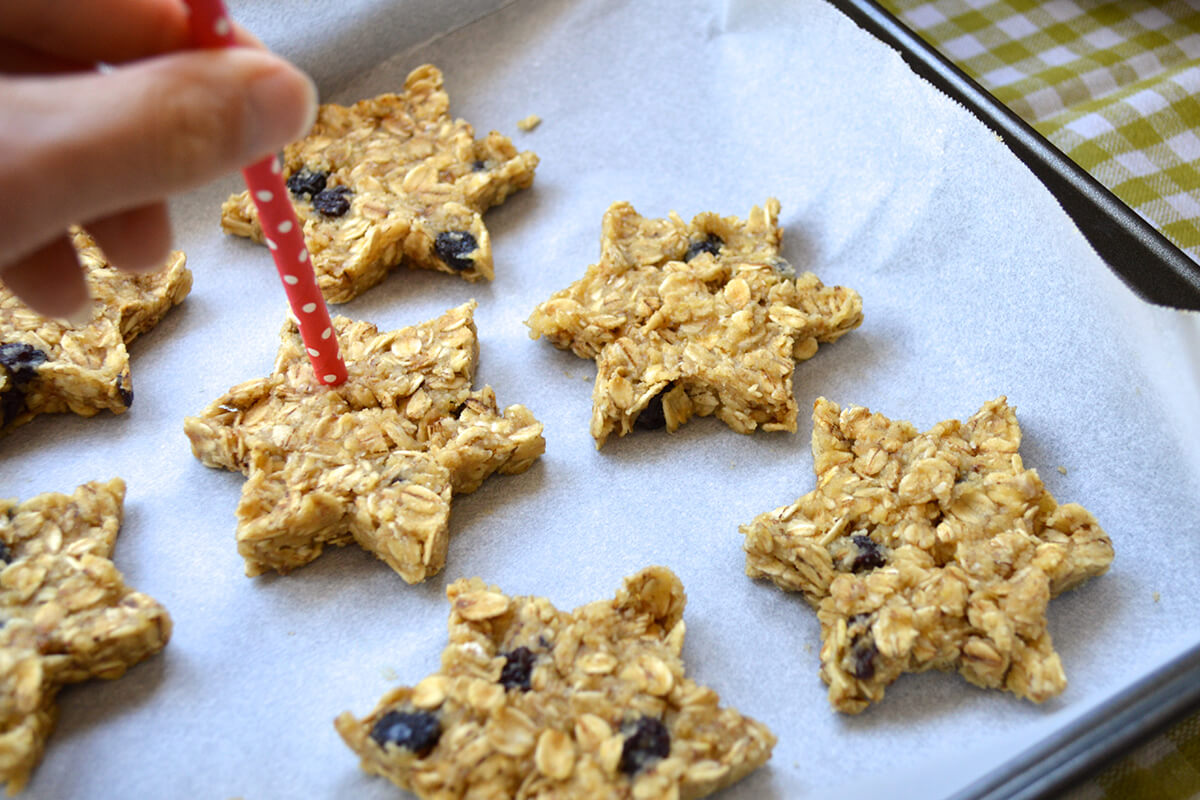 Bake for approximately 10-15 mins until golden, then allow to cool before serving.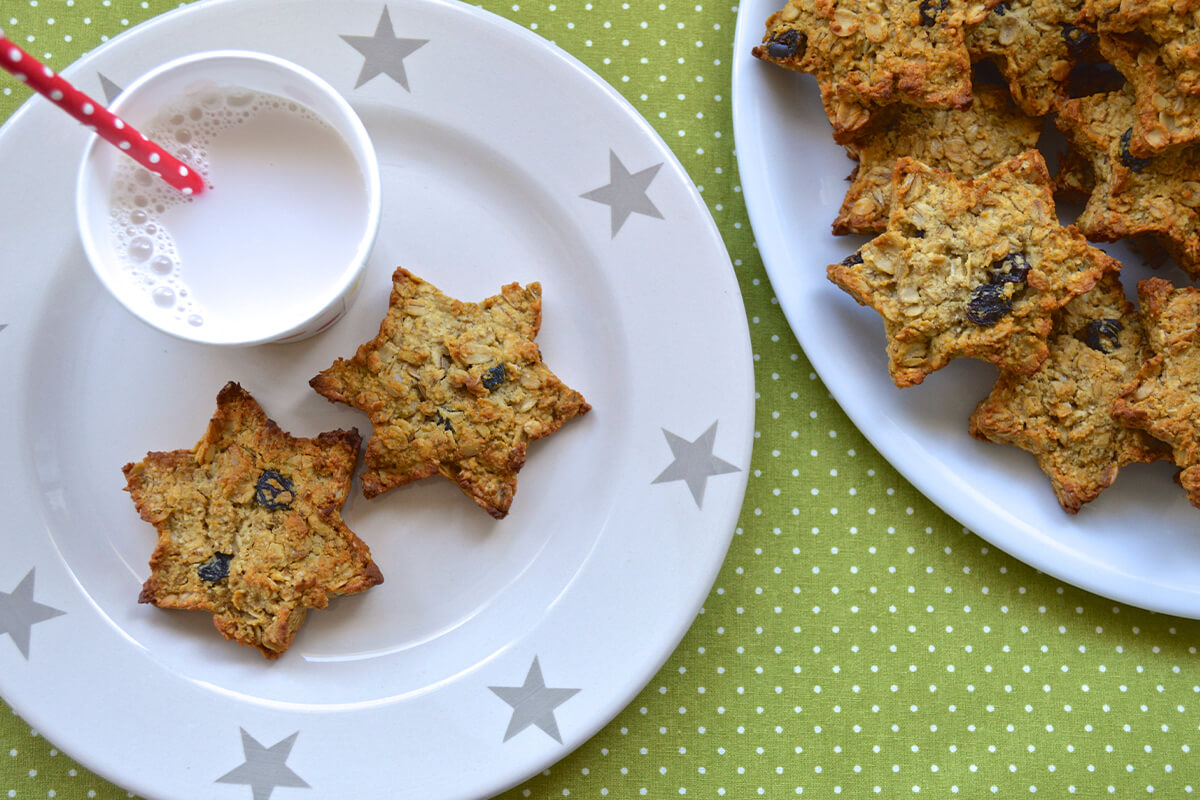 If gluten and wheat aren't an issue you could use plain wheat flour in place of the rice flour and/or the ground almonds. Raisins can be swapped for other dried fruit and feel free to use a different cutter shape if stars are not for you!
If you don't have a biscuit cutter, you can roll some of the mixture into a small ball  then press into a round biscuit shape on the tray.
Image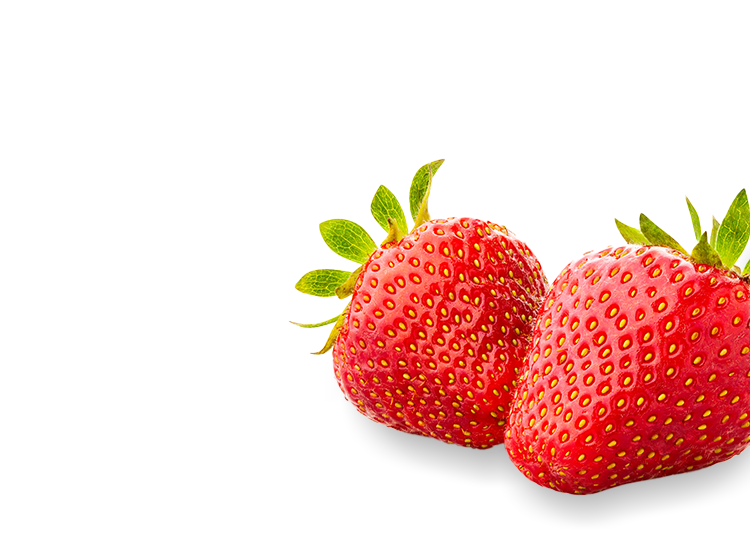 Image