Image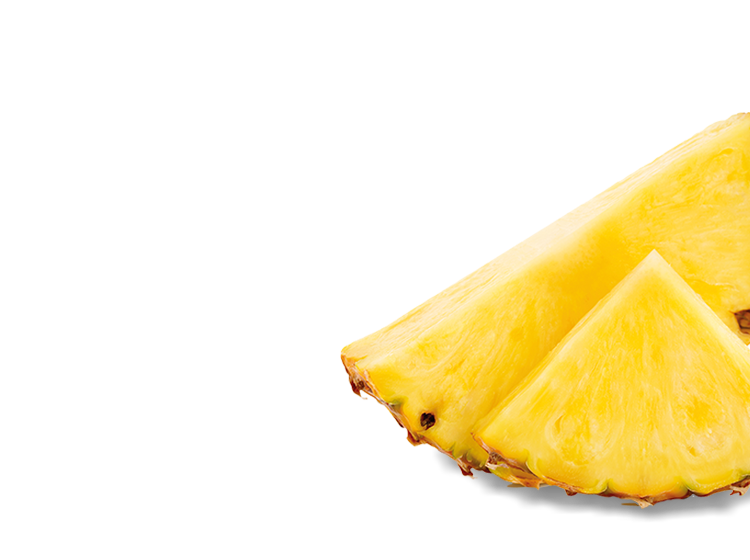 Ingredients
Sponge:

125g butter or coconut oil (room temperature)

60ml maple syrup

60ml banana puree (made from approx. 1 banana depending on size)

1 tsp vanilla extract 

2 eggs

150g self raising-flour (or a gluten free option) 

Topping:

50g butter or coconut oil (room temperature) 

60ml maple syrup 

Mixture of seasonal sliced fruit including pineapple, blood orange, orange, kiwi, banana and passion fruit
Allergens warning
This product contains:

Eggs

This product is suitable for:

Vegetarian, No dairy, Gluten free

Please note:

This recipe makes 1 cake which can be cut into around 12 servings
Image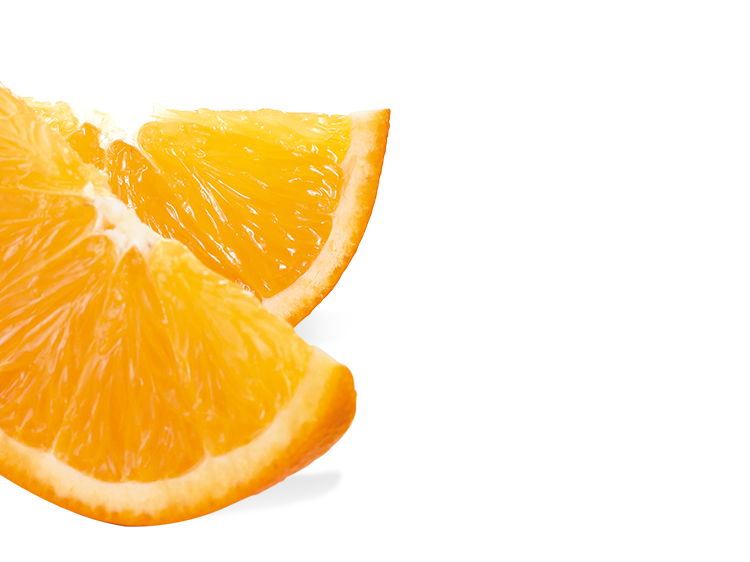 Preheat your oven to 180°C / 160°C fan / Gas Mark 4. To make the banana puree, simply peel and blend the banana or mash and push through a fine sieve. For the topping, use your fingers to spread the soft butter all over the base and 1cm up the sides of a greaseproof 20cm round cake tin. (Little fingers will find this fun!). Then pour the maple syrup over and spread all over the base and into the butter a little.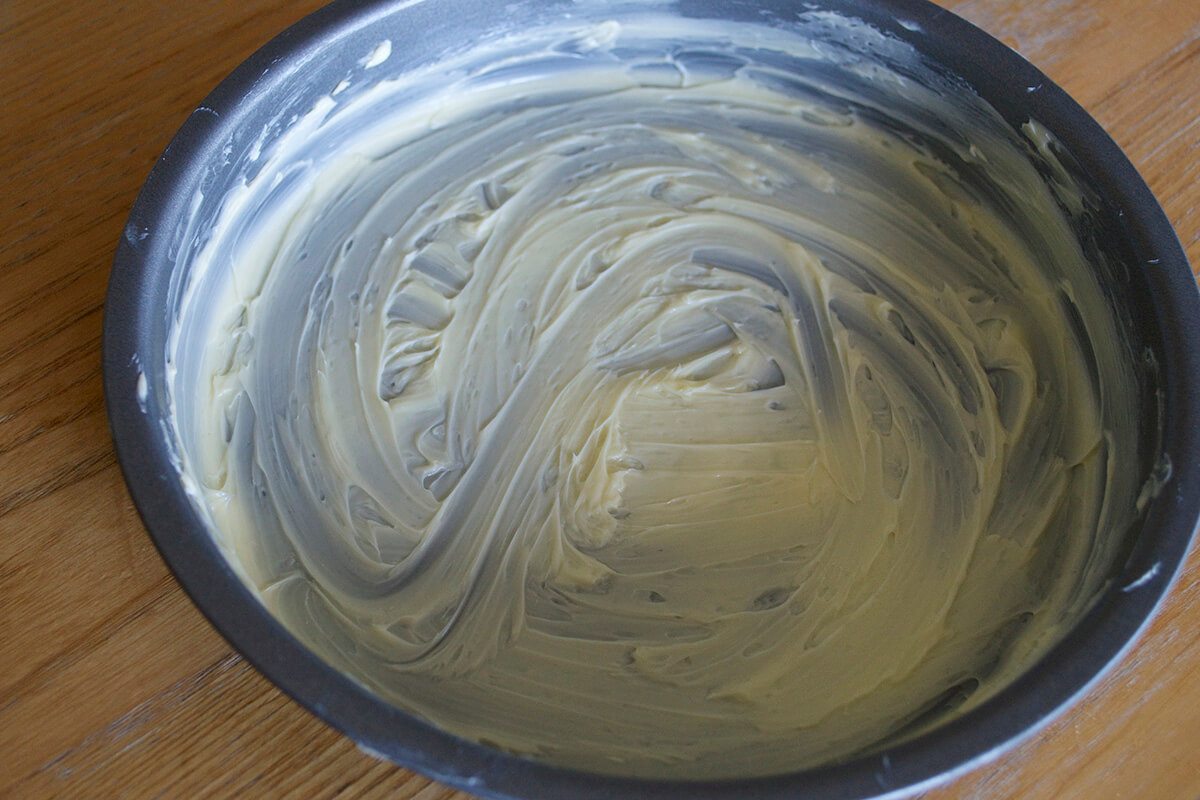 An adult will need to peel and slice the fruit into 'thin' slices, then little ones can place a single layer of mixed fruit across the bottom of the tin, making a pattern with the different coloured fruits. Ensure the fruit is pressed into the sticky butter.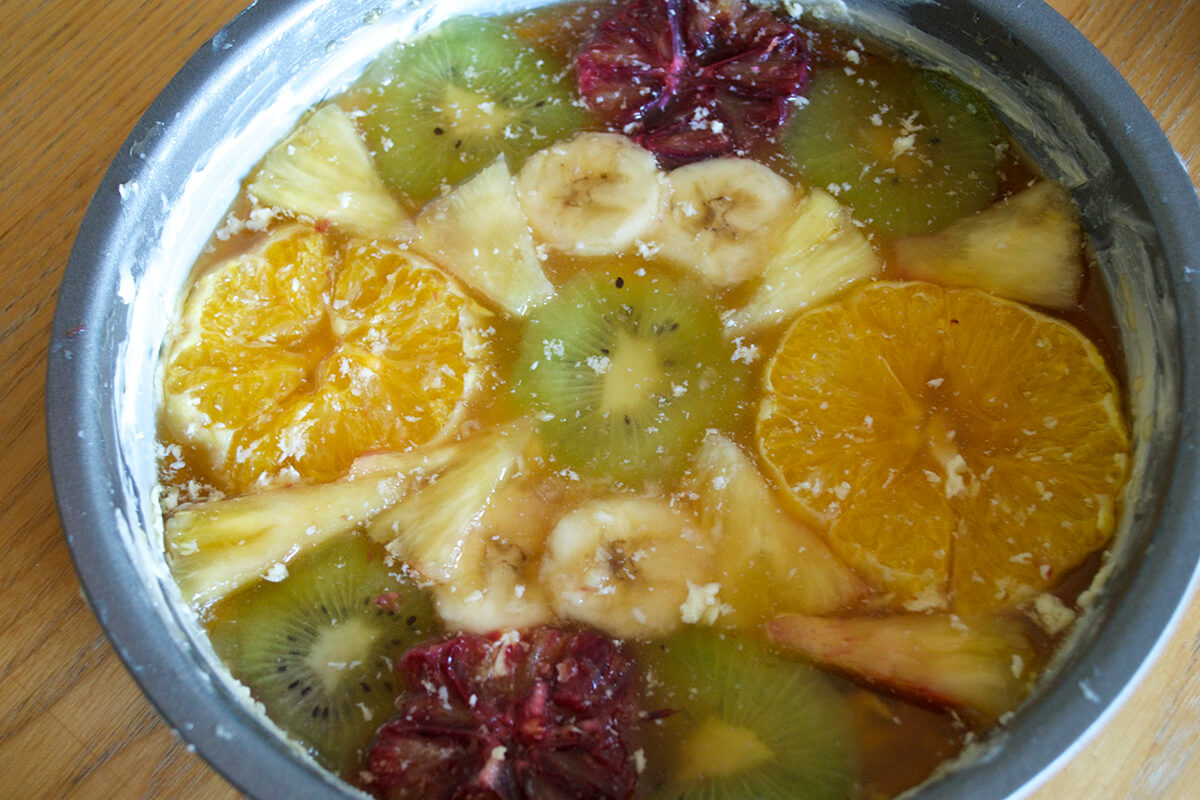 In a large bowl beat the butter with the maple syrup and 1 tbsp. flour until soft. Add 60ml of banana puree and the vanilla extract with 1 tbsp. of flour and beat in or, you can use an electric cake mixer with the paddle attachment. Add the eggs one at a time, with 1 tbsp. of flour with each egg added. Beat in thoroughly (the flour stops the mixture from splitting, which happens if it's too wet). Sieve in the rest of the flour gradually and fold lightly into mixture using a metal spoon. Keep as much air as possible in the mixture – so be careful not to over mix it.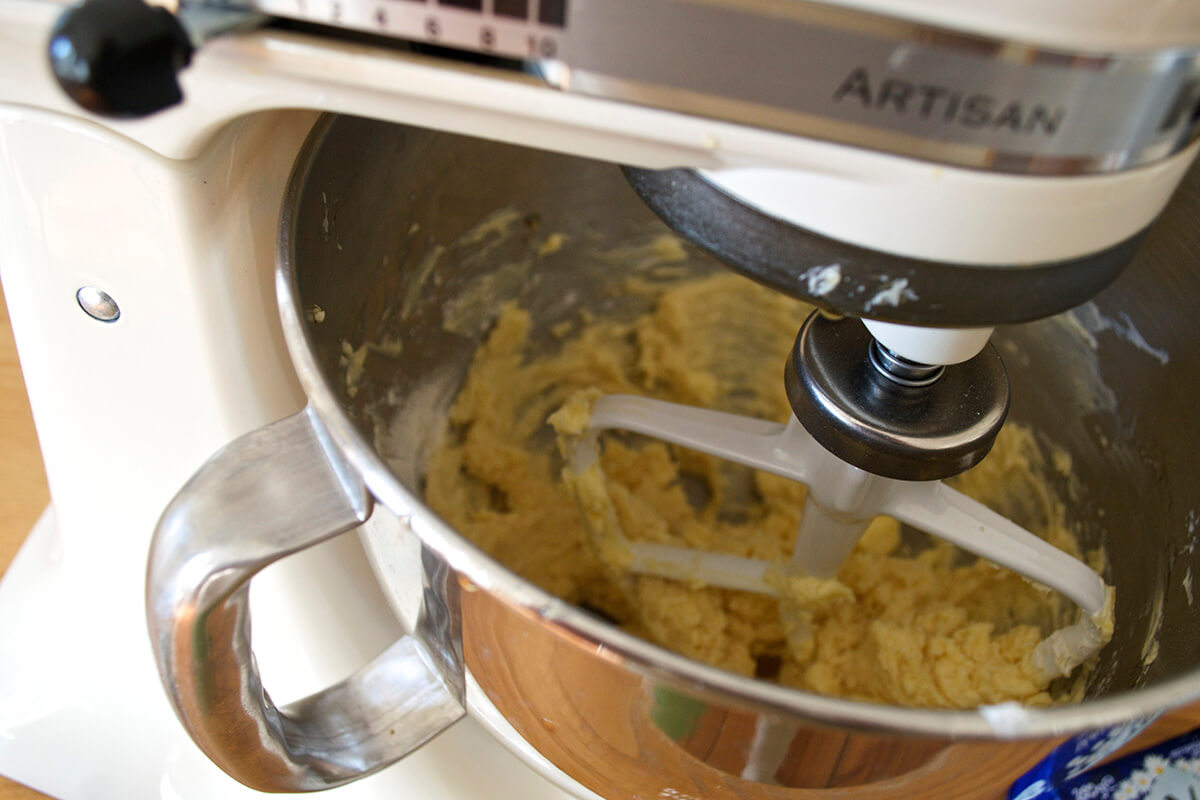 Pour the mixture over the fruit layer. Smooth over lightly, then bake for approx. 30-35 minutes or until golden and springy to the touch. Insert a knife to check it is cooked – it should come out clean.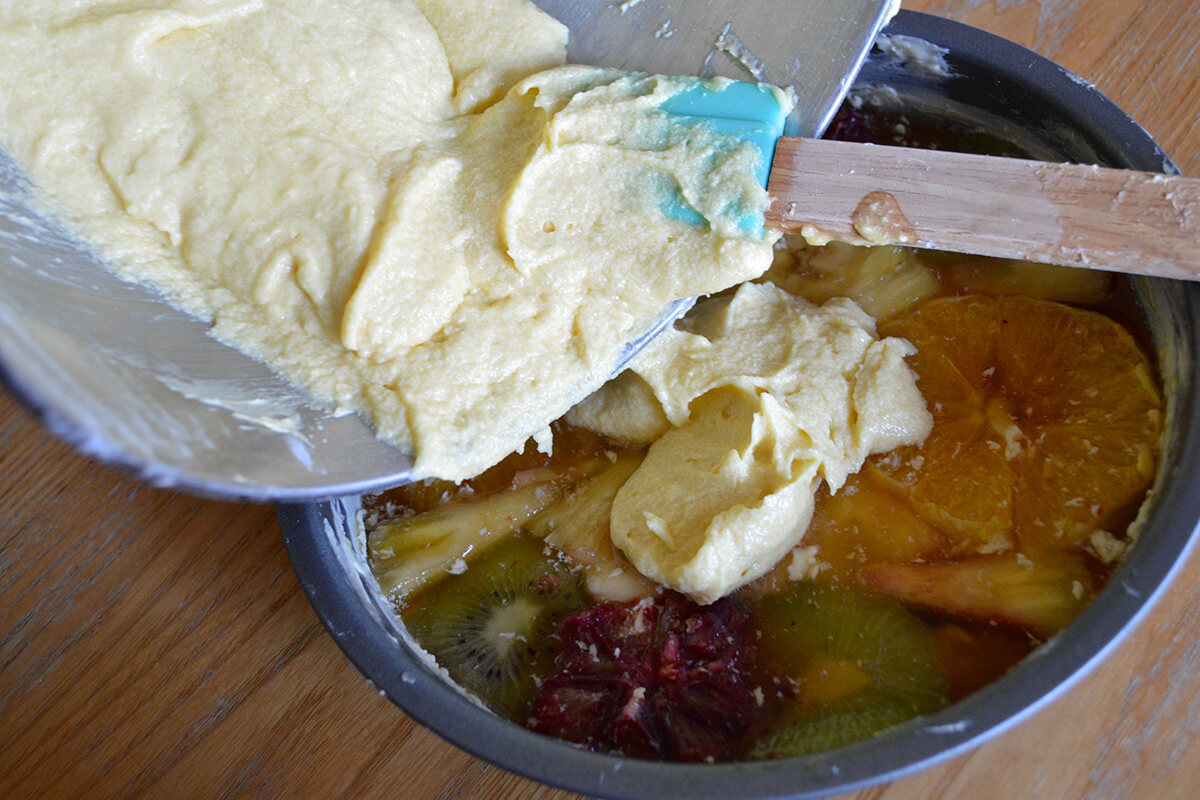 Allow to cool for 5 minutes, then turn out on to a plate and serve with the fruit on top. A classic recipe with a seasonal twist. Serve warm or cold with a dollop of Greek yogurt (but best served warm!).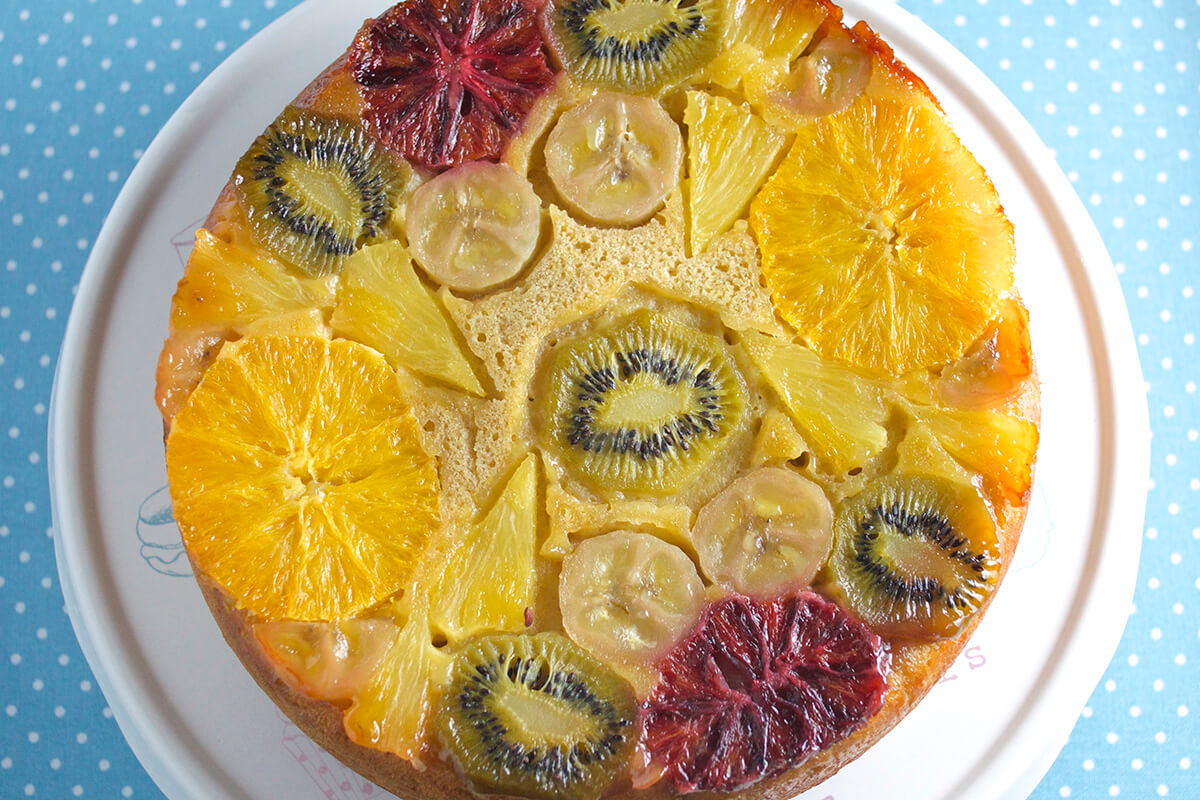 The cake can be cut into bite sized pieces for little ones. You can make a mango puree and use instead of banana if you prefer. It's best eaten fresh, ideally whilst still warm. It will keep for 2-3 days ideally in the fridge.
Image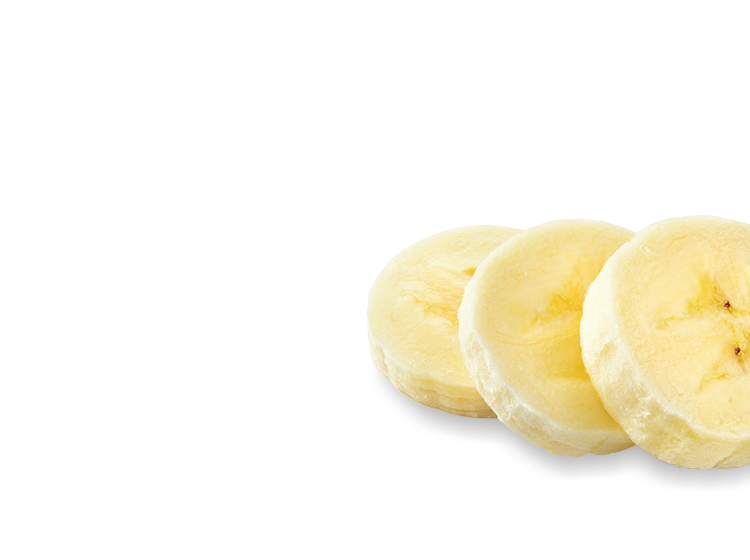 Image