Image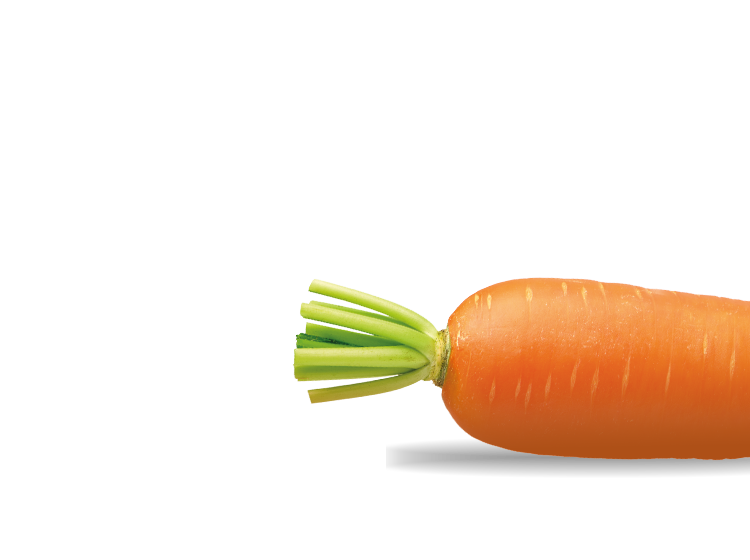 Ingredients
250g sweet pumpkin flesh

1 clove of chopped garlic

100g or 2 medium carrots

50g or ½ medium onion

50g or 1 leek

100g or 1 medium sweet potato

½ tsp ground cumin

1 tsp ground coriander

Ground black pepper

A knob of unsalted butter

250g cooked cannellini beans

Single cream (optional)
Allergens warning
This product contains:

Milk

This product is suitable for:

Vegetarian, Gluten free
Image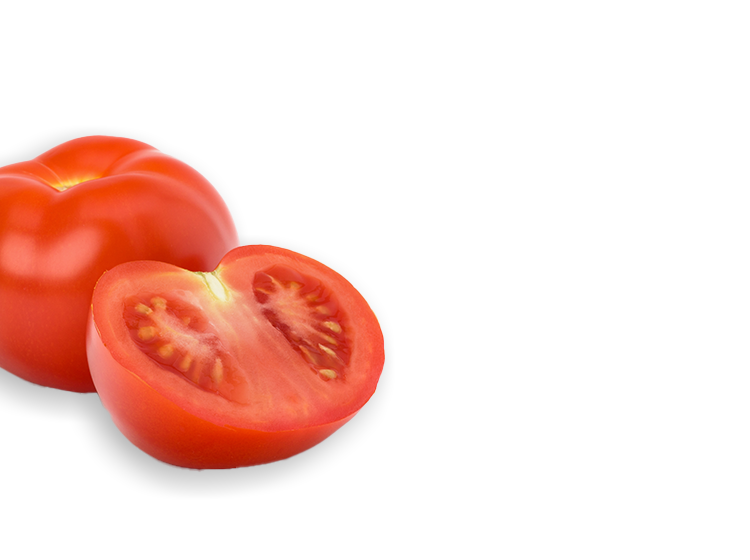 Peel the pumpkin and cut the flesh into cubes, peel and dice the carrots, onion, leek, and sweet potato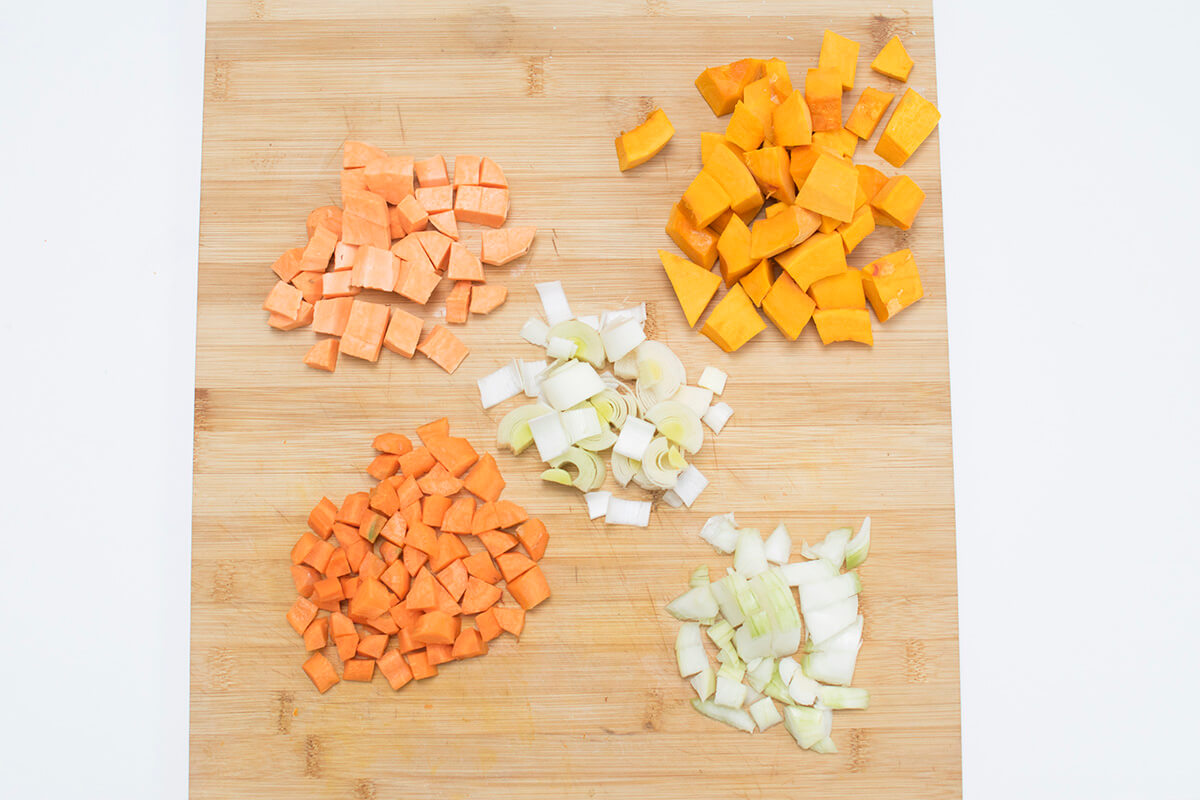 Melt the butter in a saucepan and sauté the diced onions and leeks, chopped garlic with the cumin and coriander until soft and slightly brown.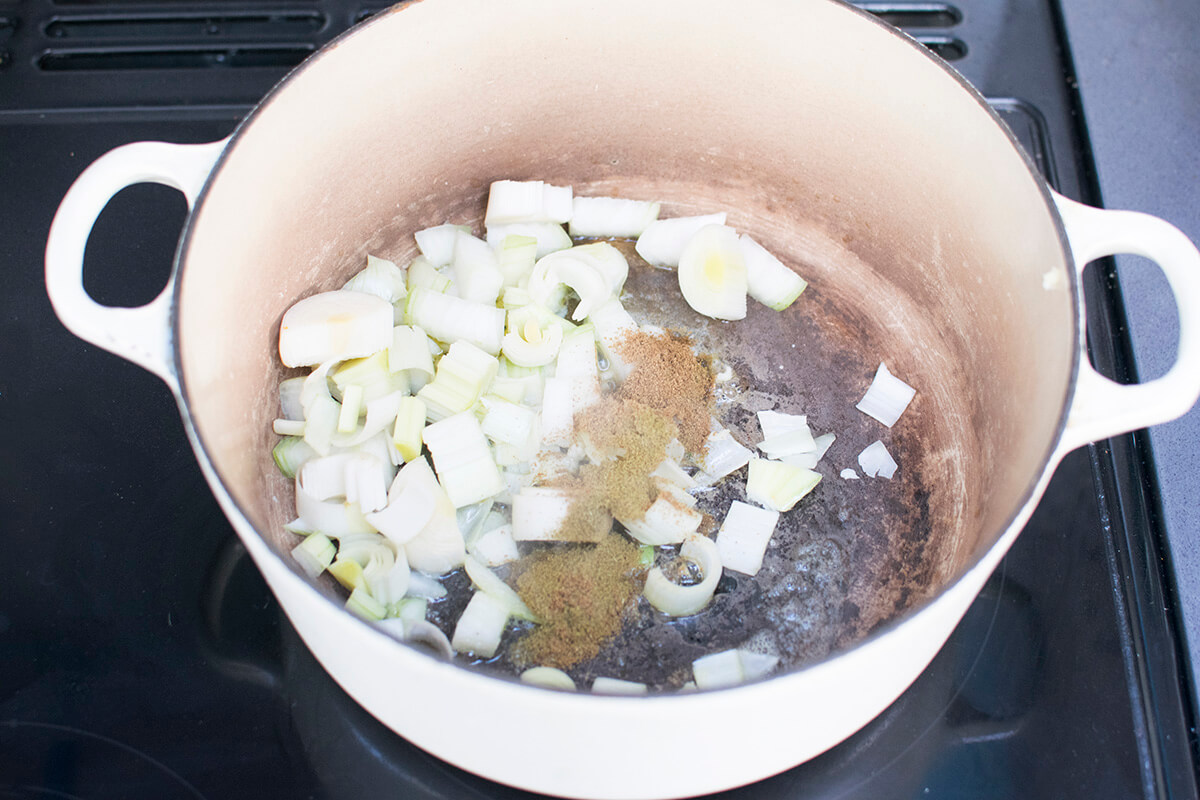 Add the diced carrots, sweet potato and pumpkin. Stir and add enough water to cover the vegetables (try not to add too much water or the mash will be too watery).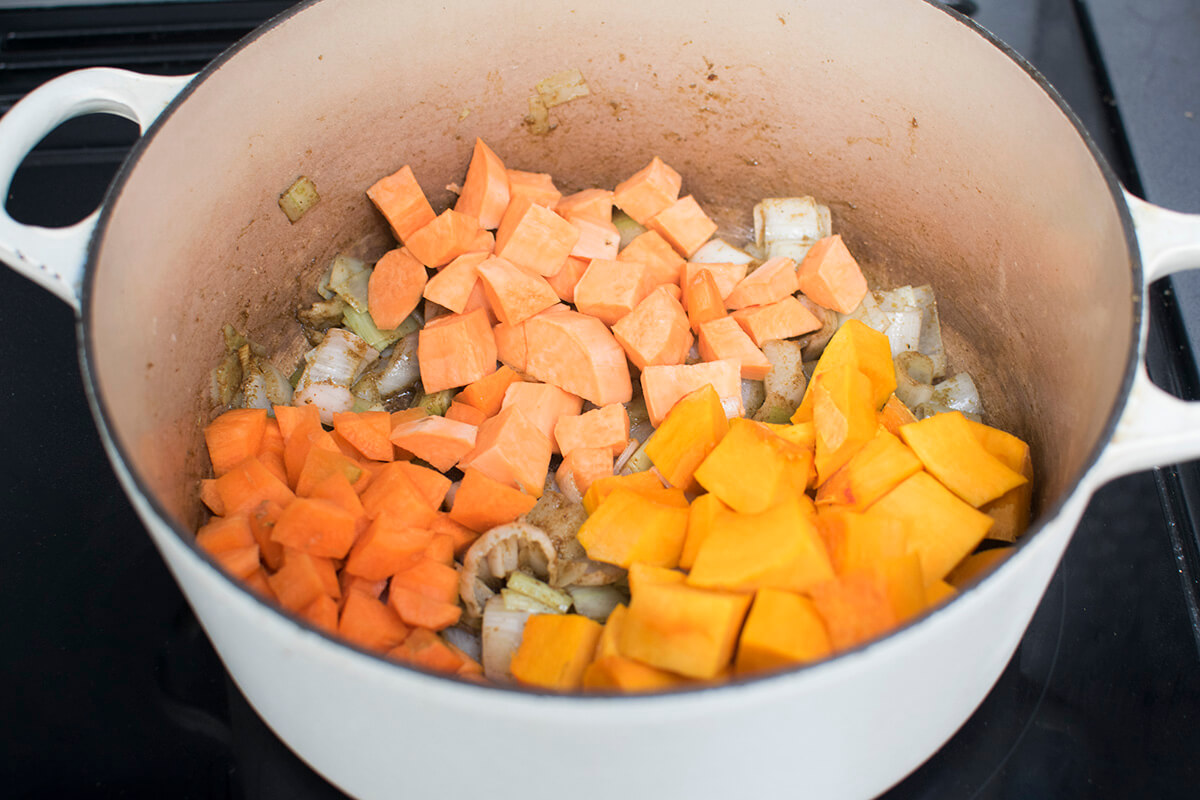 Simmer on a gentle heat for half an hour until vegetables are soft.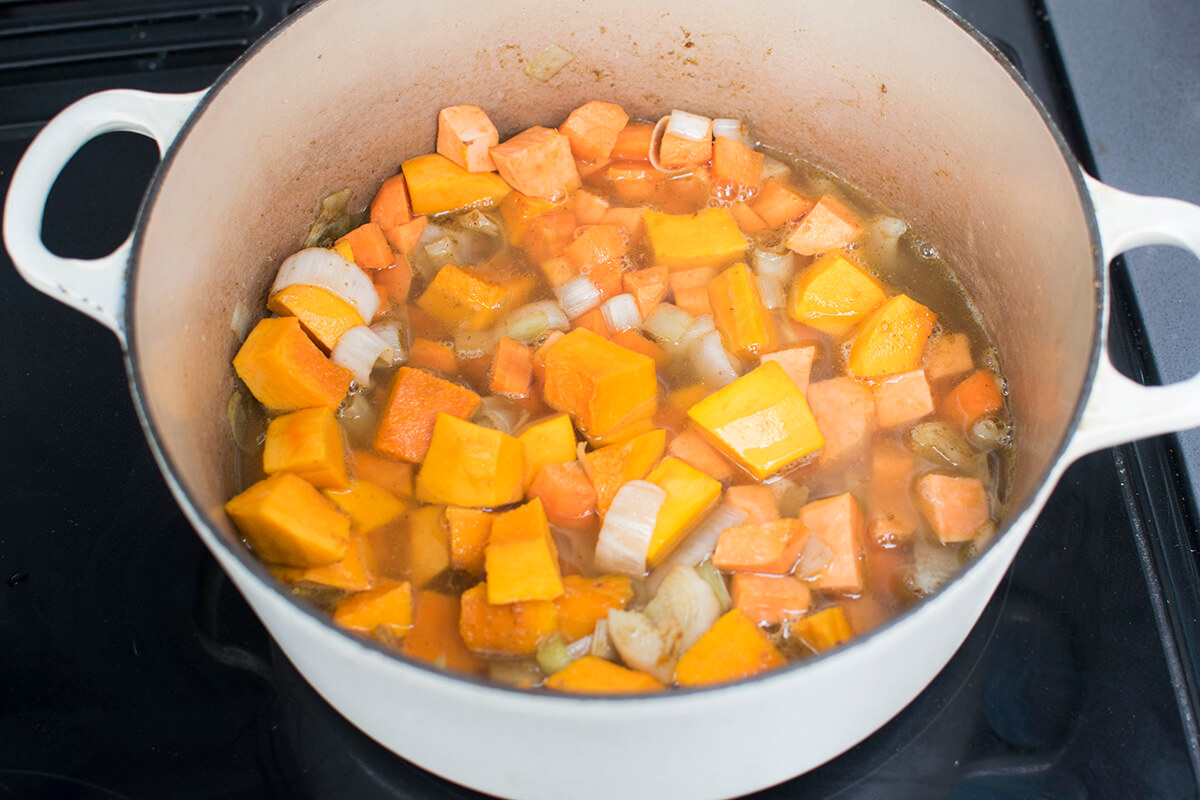 Add the beans last and heat through.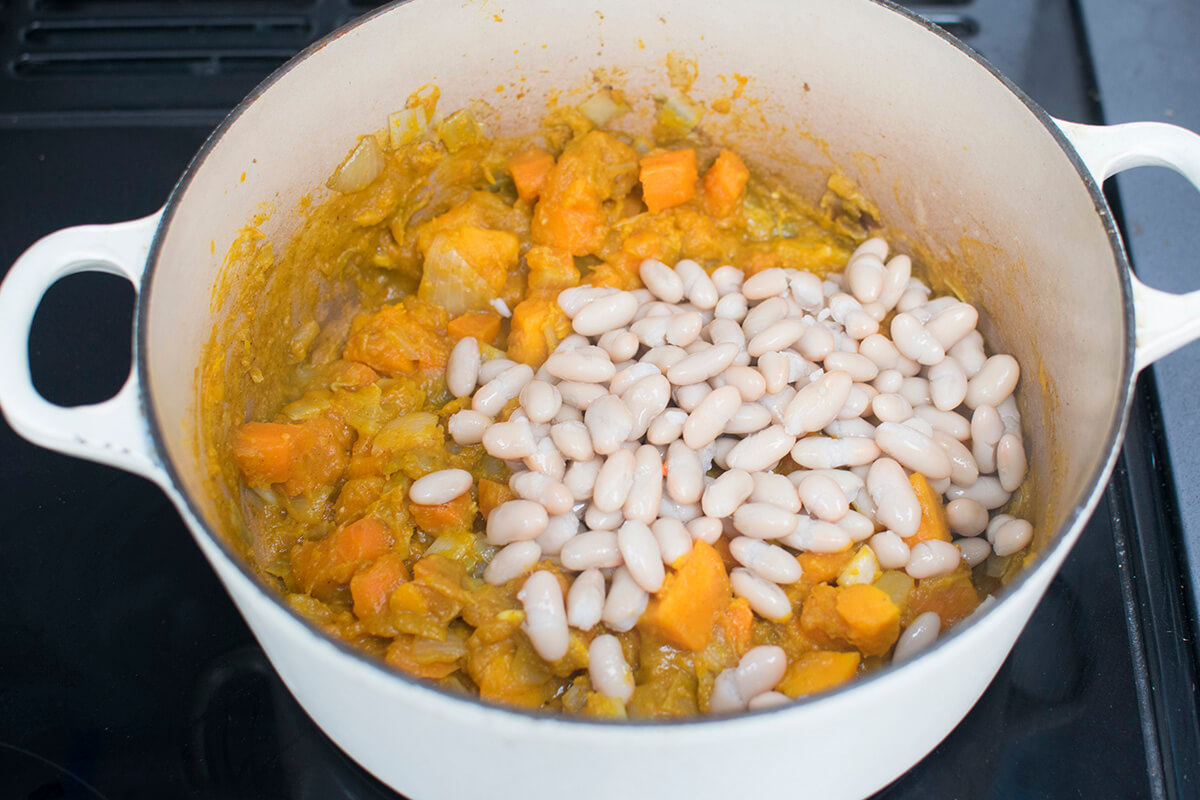 Stir in a dash of single cream to give a creamy appearance (this is optional though). Purée down about 200g of the mixture with a blender to give a smooth texture.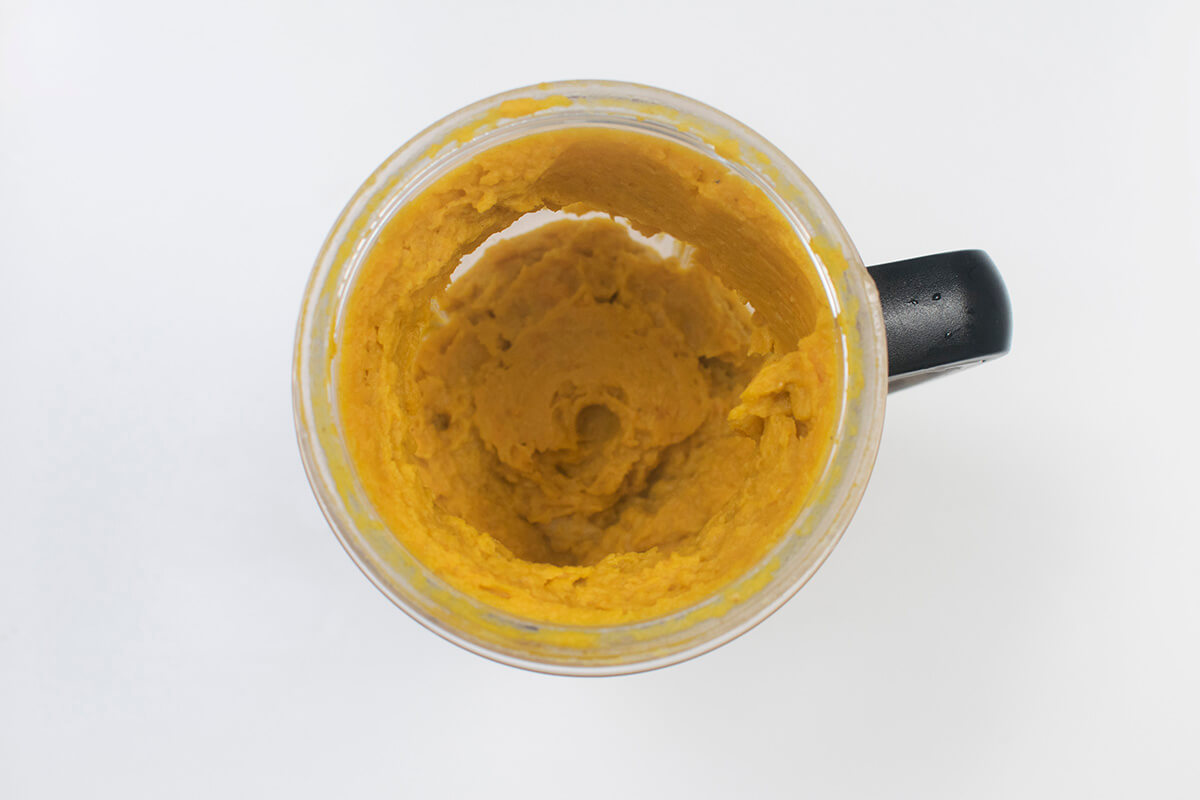 Add the rest of the mix and mash to give a rough texture. Make sure the pieces are small enough for your baby to manage, alternatively you could blend the whole mix so it has a minced texture or mash with a fork.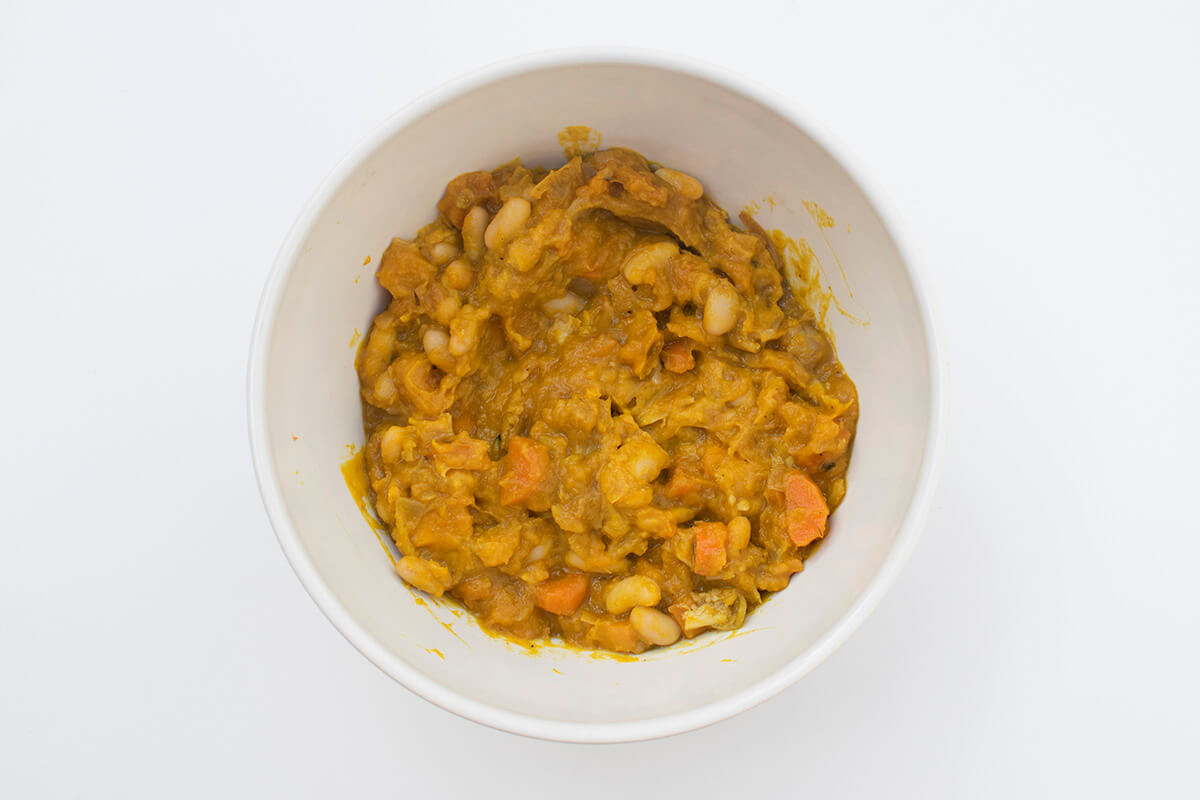 Great for little one's but can also be used as a side dish for the whole family.
Image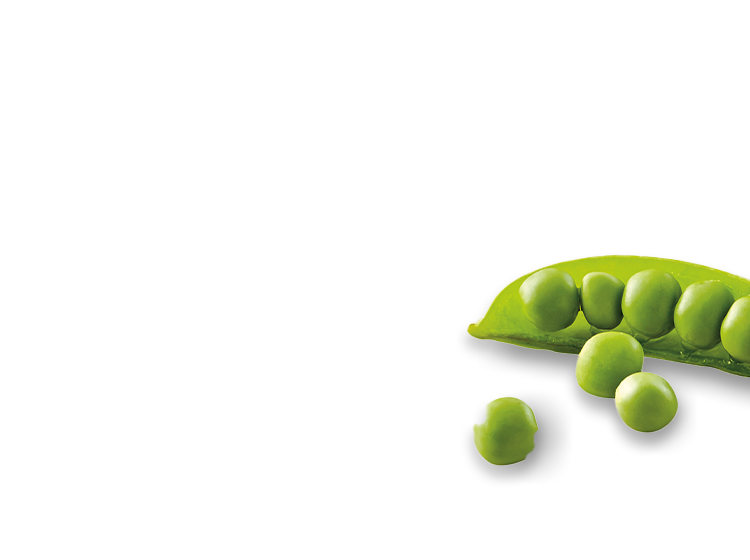 Image