Image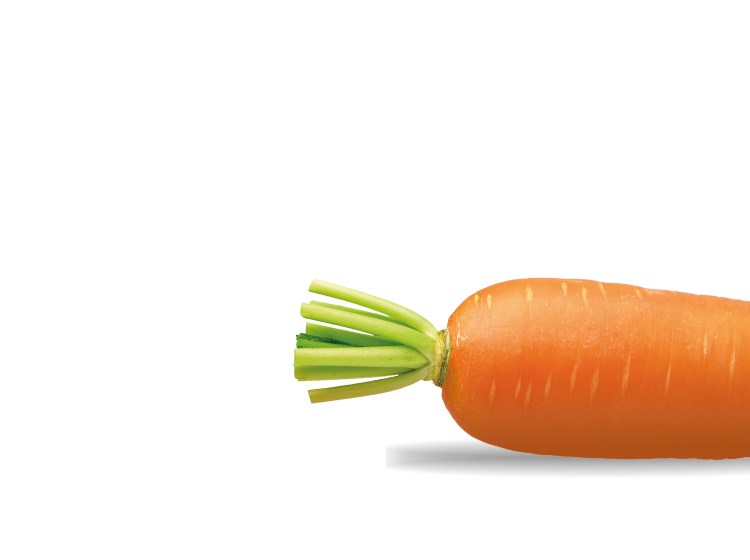 Ingredients
The tart:

2 onions

7 sage leaves

Knob of butter

Splash olive oil

2 cloves of garlic

500g sweet potato or sweet winter squash

150g kale stems removed or 5-6 large stems

6 large eggs

250ml milk (goats' milk is a great option for this, but any milk will do)

¼ tsp grated nutmeg

30g parmesan cheese

200g feta cheese 

For decorating:

Carrot & parsnip - raw & grated (tinsel) / cooked & diced (baubles)

Red cabbage - raw & finely shredded (tinsel)

Sweet potato - cooked & diced (baubles)

Sweetcorn - cooked (baubles)

Beetroot - grated (tinsel) / cooked & diced (baubles)

Cheese – grated (tinsel) / diced (baubles)
Allergens warning
This product contains:

Gluten, Wheat, Celery

This product is suitable for:

No dairy
Image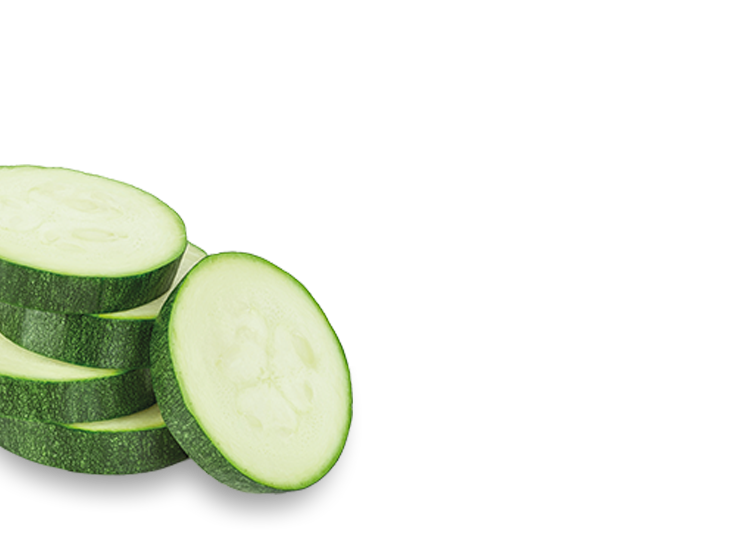 Preheat your oven to 180°C / 160°C fan / gas mark 4. Finely chop the onions and shred the fresh sage leaves. Saute in a knob of butter and a splash of oil for about 5 minutes over a low heat until soft. Add the crushed garlic cloves for another couple of minutes.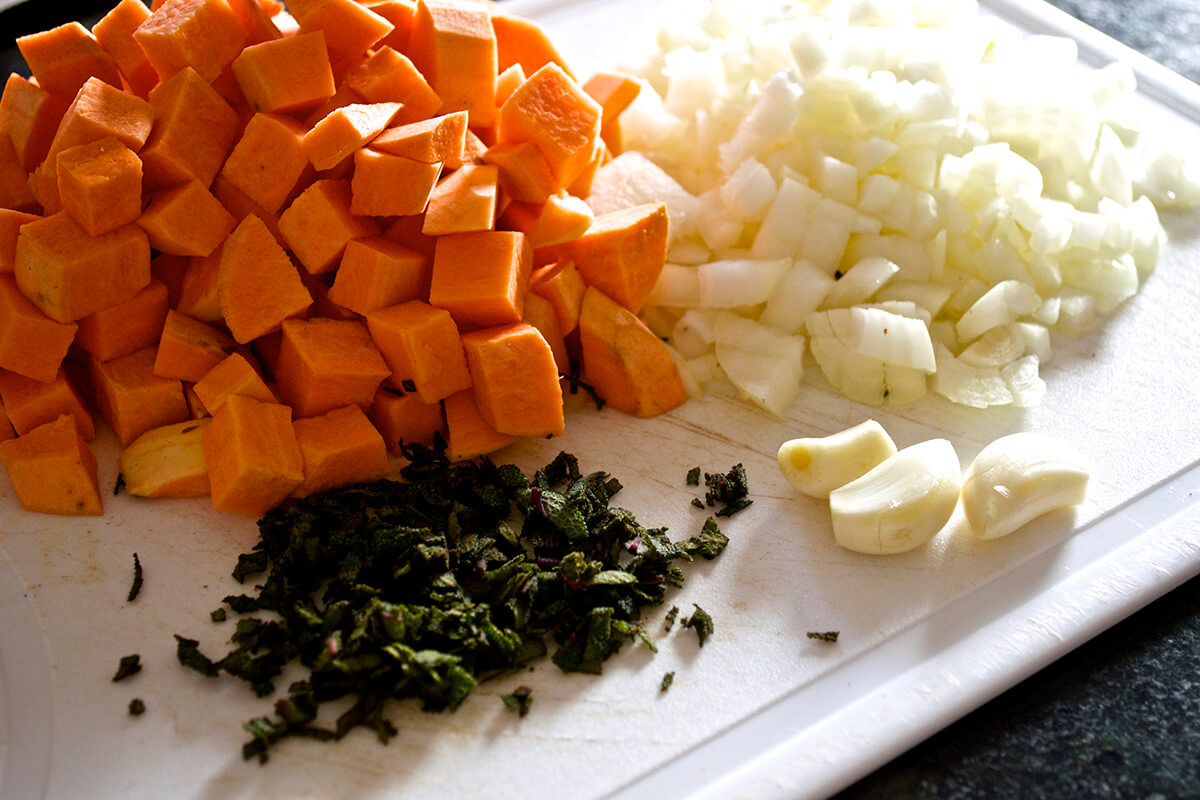 Peel the sweet potato, chop into small chunks and steam (or boil) for around 10-15 minutes or until soft. Finely chop the kale, removing the tough stems, then finely shred. Add the kale to the steamer for the last 3-5 minutes of cooking – so it just starts to wilt.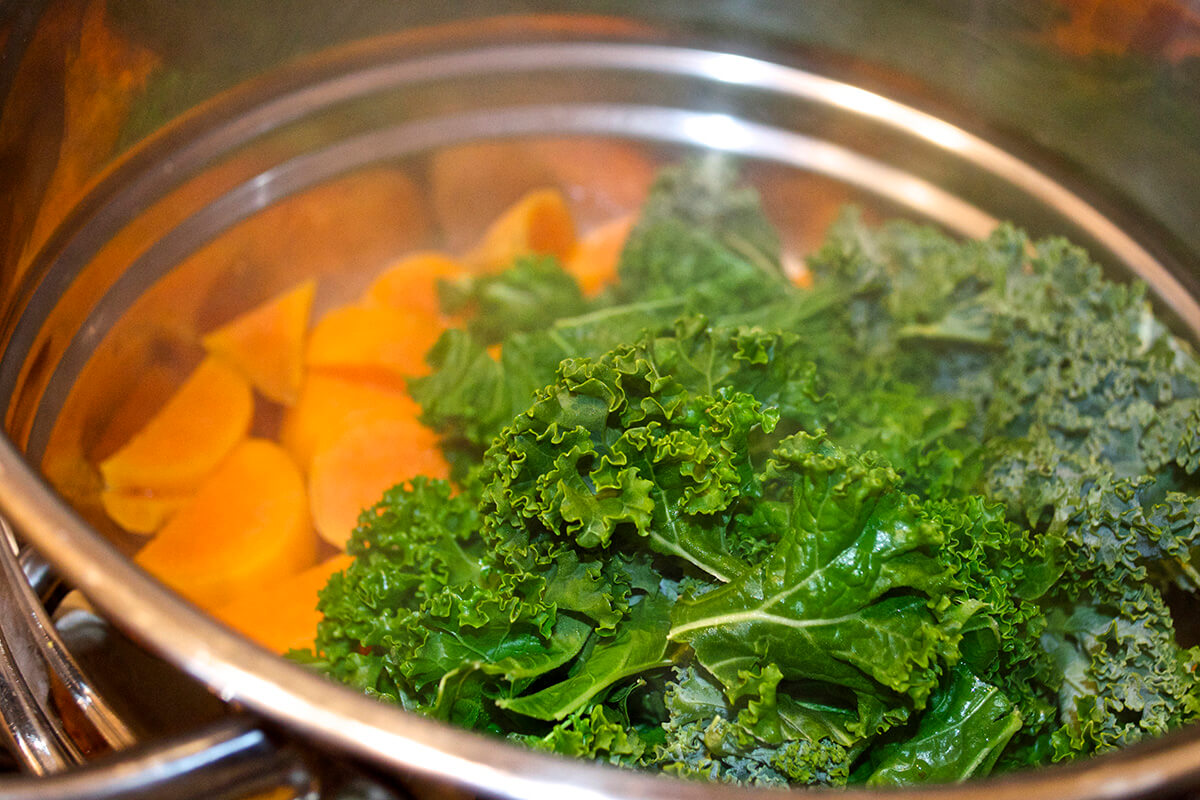 Blend the eggs, milk and nutmeg together in a blender. Grate in the parmesan, crumble in the feta and blend. Gradually add the sauteed onion mixture and blend. Bit by bit add the cooked kale and sweet potato and blend until completely combined and smooth with the mixture turning a beautiful bright green.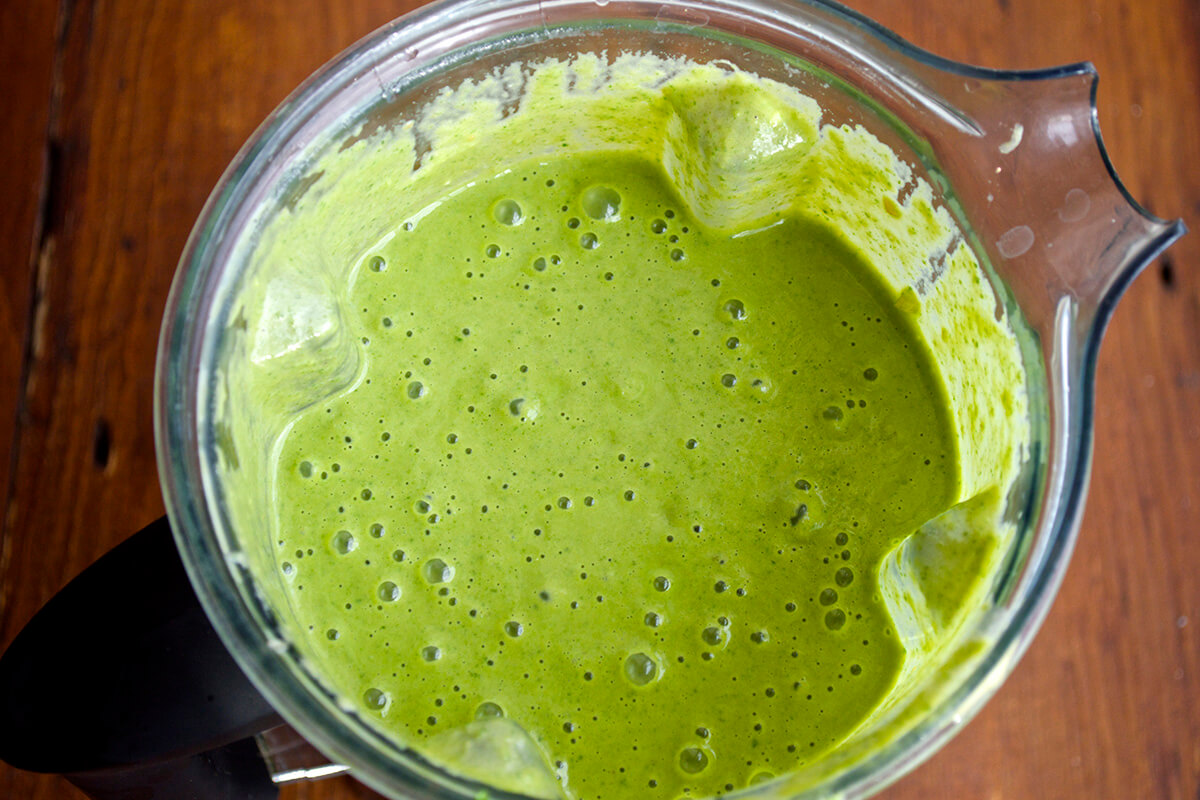 Grease a non-stick rectangular baking tin, around 30cm x 25cm x 3-5cm deep, with olive oil. Pour in the mixture, it should be about 2cm deep in the tin. Bake for around 20-25 minutes until set and cooked through, but before it starts to brown. Leave to cool slightly.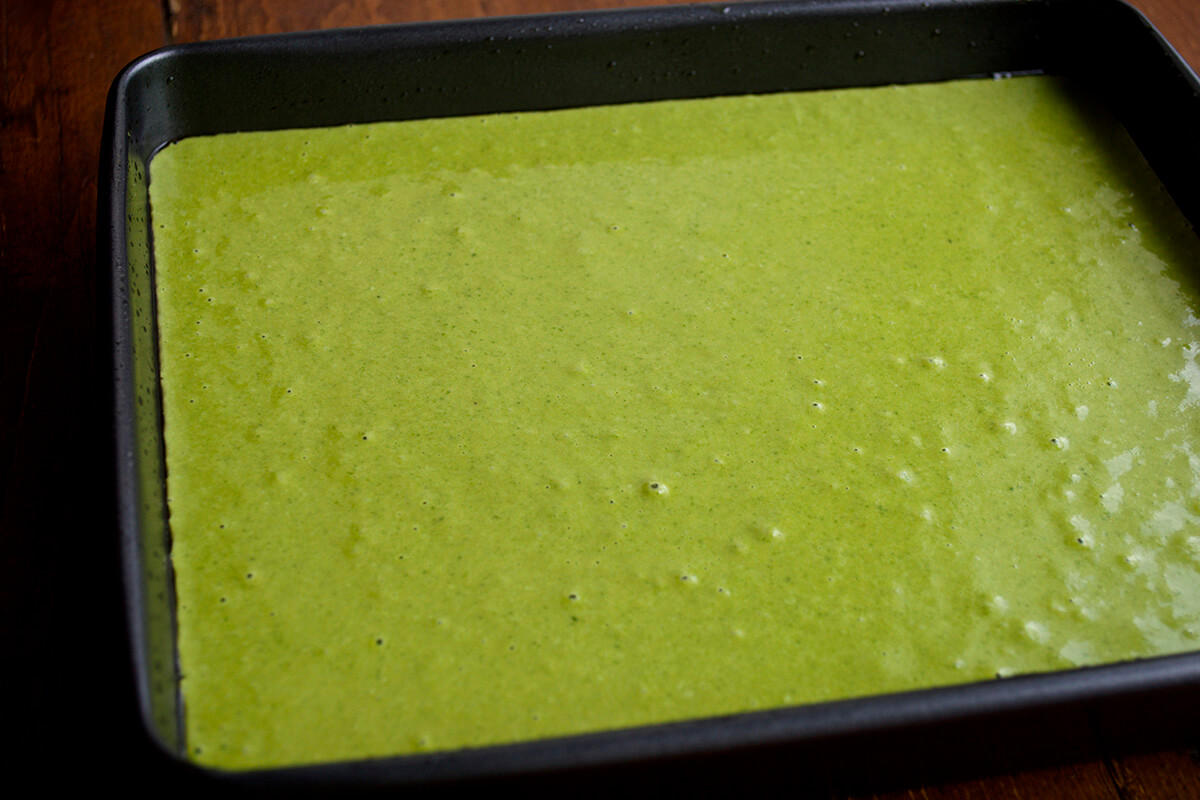 Cut into triangles, using a criss-cross pattern - cut the tart in half down the longest length, then cut diagonally from the centre of the longest edge to the opposite corner, to create 6 evenly sized triangles and 4 half triangles (see image). You can pair up the spare edge triangles to make another complete tree shape. Carefully lift each tree out using a spatula and put in the centre of each plate with a piece of raw or steamed carrot for the trunk.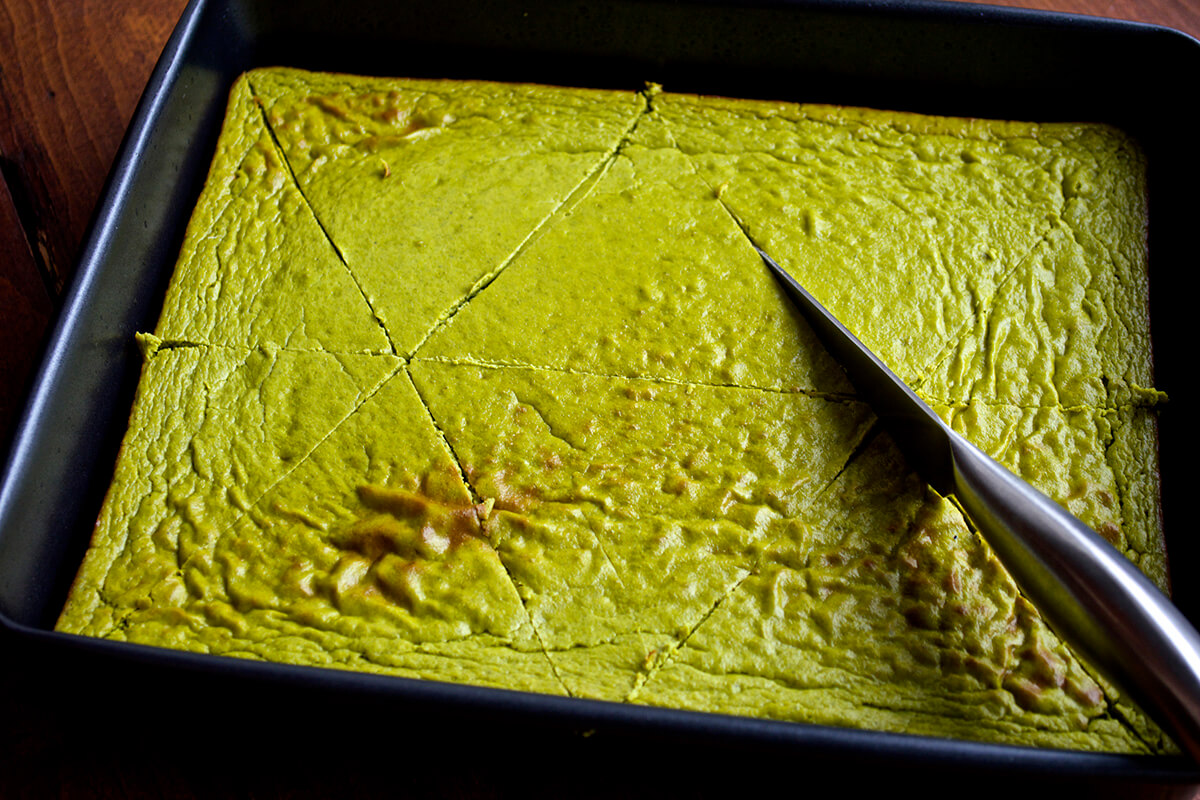 While the tart is baking prepare your decorations and pop them all in separate pots on the dining table. Get the family involved decorating their own, before they tuck in!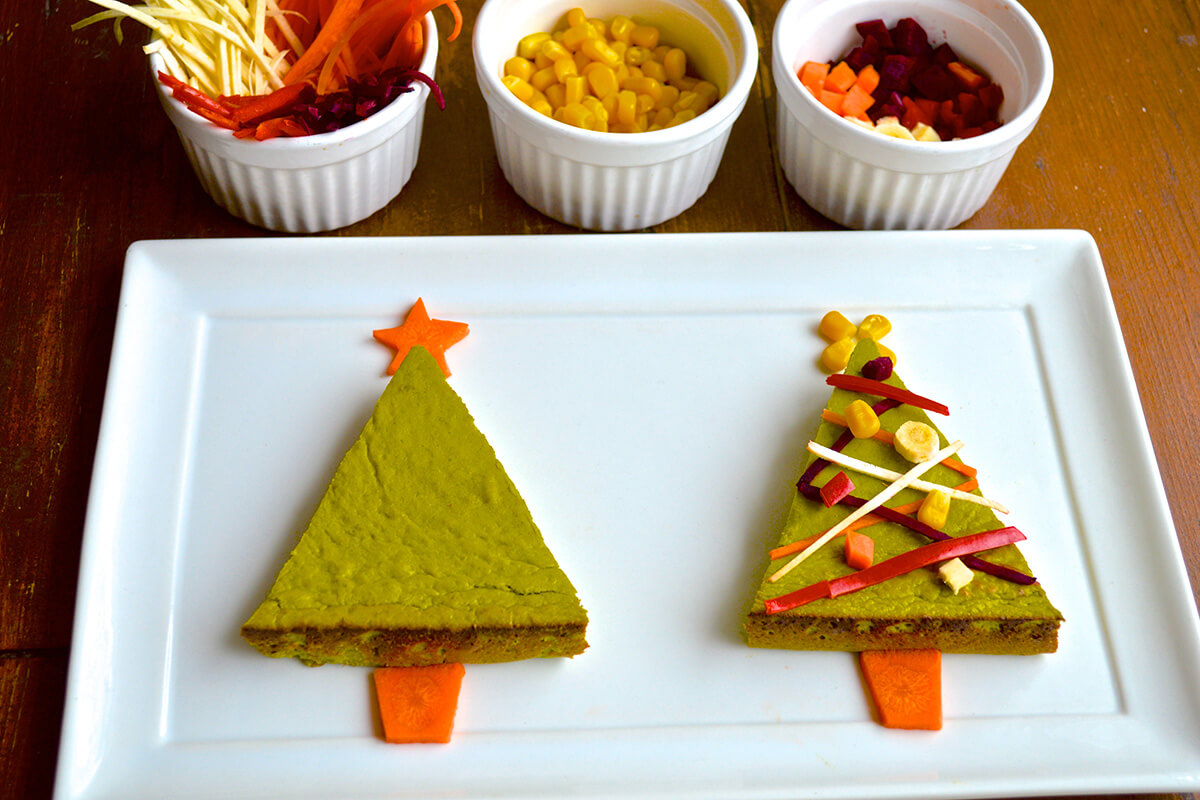 You could make this tart any shape you like at any time of year, or make individual quiches. If freezing, then freeze before decorating.
Image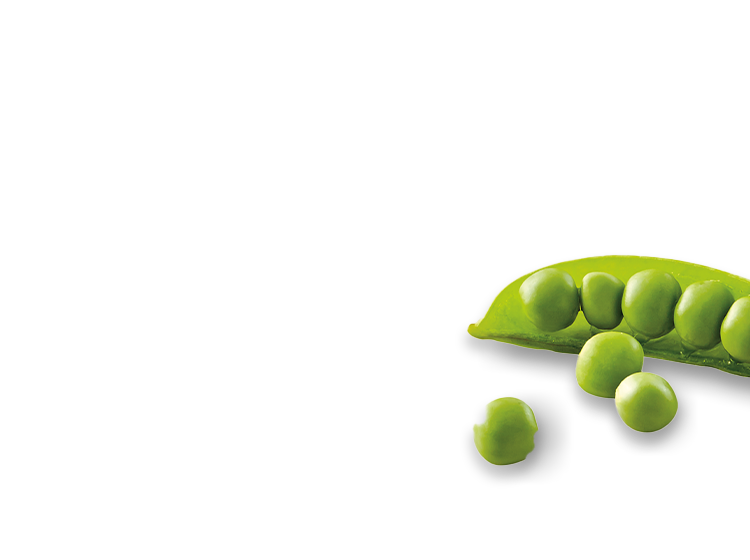 Image